Life Fitness
Premium Gym Equipment for the consumer and commercial markets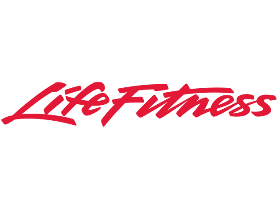 Life Fitness has evolved with decades of expertise.
Life Fitness has been creating fitness solutions for both the consumer and commercial markets for more than 45 years.
Starting out as Lifecycle, they developed the industry's first electric bike and the company has gone from strength to strength ever since. Their goal is to motivate and inspire people to keep fit and with that in mind have worked hard to evolve at a pace that will keep them at the forefront of an ever changing market.
In 1993 they launched the Life Fitness Academy, a global training arm that can be accessed from all over the world. This educational centre is aimed at consumers and trainers alike with information about a variety of fitness-related subjects, including various white papers that are designed to educate users on the machines and how to use them in order to achieve the best results.
Why our clients love Life Fitness equipment
At Gym Marine Yachts & Interiors, Life Fitness is very popular among our home and superyacht gym clients and with a huge selection on offer. Whether you're looking for a smart and smooth cross trainer such as the Elevation Series Elliptical Cross Trainer, a bike like the Life Fitness IC7 Indoor Cycle for serious spinners or a top of the range treadmill such as Life Fitness Platinum Club Series  the options are endless.
We often recommend this brand to customers who are interested in the best biomechanics and fitness features. Huge levels of research go into the product development of the range, and it is the #1 brand of choice for professional sports people, universities and other athletic institutions.
Clients with an eye on aesthetics are also afforded the opportunity of customising and personalising many of the machines that feature in the strength and cardio lines. All of the Signature and Optima Series selectorised strength stations come in a large range of colours, and leather upholstery can also be chosen from various swatches. The Elevation and Platinum Club Series cardio ranges, for commercial and home use respectively, are offered in a choice of Arctic Silver, Diamond White, Black Onyx and Titanium Storm.
Engaging Technology
Technology lovers can get excited about the latest entertainment and connectivity features available on the brand new Discover SE3HD console. Present on the Elevation Series and Platinum Club Series cardio ranges, the Discover SE3HD console is packed full of cutting edge entertainment apps such as Netflix, Pandora and Hulu – which compliment the standard TV offering which can be served up via a traditional Co-Axial or an IPTV connection. Another popular feature on the console is Lifescape, which creates interactive outdoor workout environments for users to enjoy while they sweat it out in the gym. As you jog along a woodland trail, the treadmill will incline and decline as you run "up or down" virtual hills!
Other machines in the commercial Integrity Series range, and the Light-Commercial Club Series Plus range feature a choice of consoles; you can choose from the basic C-Console or the touchscreen X-Console. The X-Console brings a touch of home gym style luxury to what is essentially a range designed for commercial gyms, with guided workouts and enhanced graphics ensuring users get the most out of their sessions. Connectivity via Wifi and Bluetooth ensures parity with various fitness apps including LF Connect.
Huge Range of Gym Equipment
In the strength area, we have been recommending the Optima Series for a number of years, based on the selection of space saving dual use machines available within the range. Dual use strength equipment, such as a Leg Extension/Leg Curl or a Lat Pulldown/Low Row, allows customers to cram more exercisers into small gyms and make better use of space. This is especially useful when designing gyms for residential properties or superyachts, where space is at a premium. The Signature Series, another line in the broader strength equipment family, showcases the best in plate loaded and selectorised stations as well as cable machines. We are particularly fond of the Signature Series Adjustable Cable Crossover, which is a staple in many commercial gym environments and offers users an approximated 150 different exercises using various cable machine attachments.
The highly rated ICG (Indoor Cycling Group) branded spin bikes are a fairly recent addition to the family. These top of the range bikes cater for almost every type of user; from home spin enthusiasts to operators of boutique spin studios and commercial gyms. A key feature of the ICG bikes is their pinpoint accuracy, which is the highest rated in the industry, along with the cleverly designed Wattrate TFT console. Clients looking for an extra element of entertainment in their rides can add the MyRide VX console, which brings cyclists virtual environments to ride through and on demand classes.
All in all, if you're looking for a huge range of the most expertly designed fitness equipment, this is where to look.
Our latest Life Fitness news and blog posts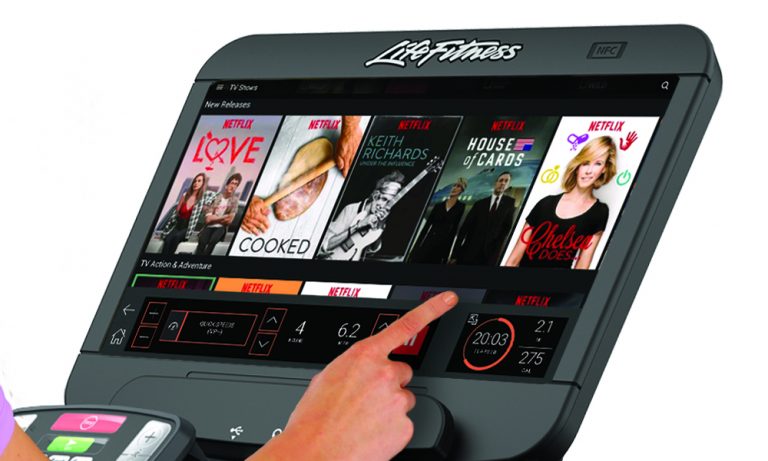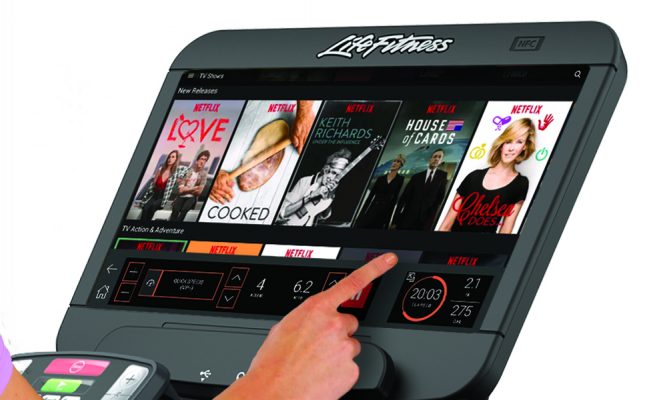 The SE3 HD Console offers engaging layouts, simple discoverability and popular entertainment options, providing users [...]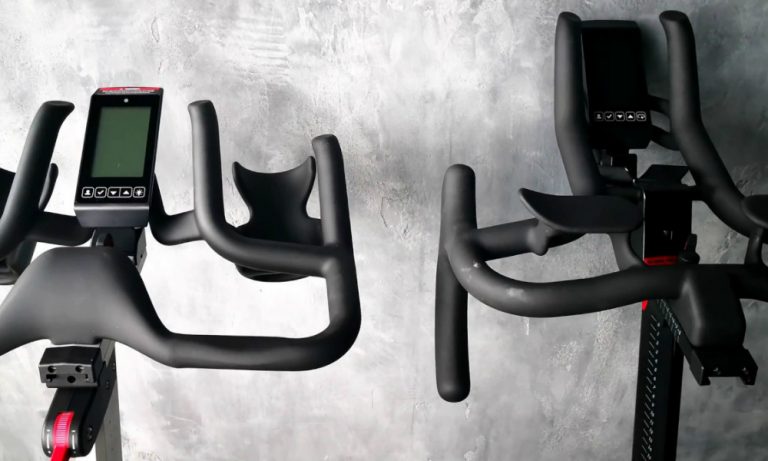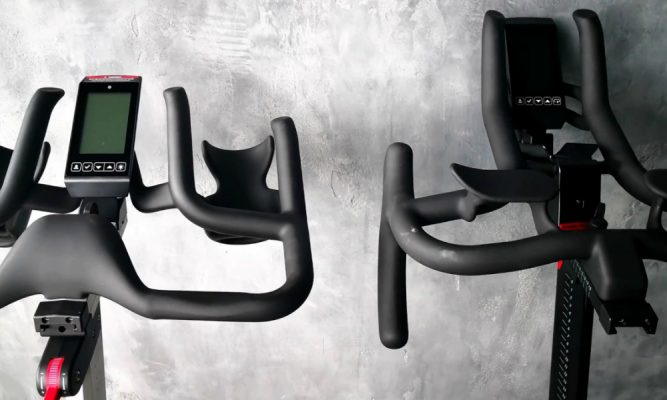 The Life Fitness Spin Bike offers an unbeatable riding experience and powered by ICG these [...]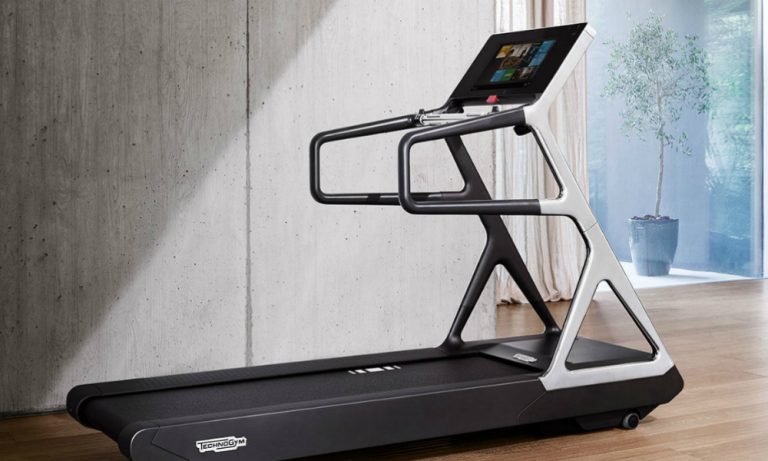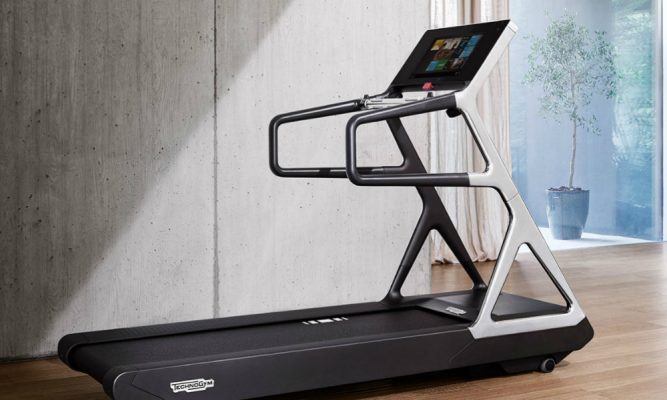 Finding the right equipment for your home or yacht gym isn't an easy task; there's [...]
Gym Design Projects featuring Life Fitness Gym Equipment