Technogym
Helping people live healthier and happier through the Wellness lifestyle
Technogym have developed a true Wellness lifestyle since being founded
Back in 1983, an exercise machine was designed and built in a garage by 22-year-old Nerio Alessandri, as a result Technogym was founded. Fast-forward to the present day, as a result of their decades of hard work, the brand is well-known and features worldwide across fitness facilities, hotels, spas and homes.
Technogym are known all over the world as "The Wellness Company". A company that has helped develop the hedonistic concept of "fitness" into a true lifestyle: Wellness. Incorporating regular physical activity, along with correct nutrition, while maintaining a positive mental attitude is how the "Wellness" lifestyle can be achieved.
Their mission is to help people live better and inspire them to make the Wellness lifestyle a habit, therefore improving the quality of life for all. The company achieves this by providing the best possible gym equipment, services, content and programmes. All of which use technology to connect to one another so that users can experience Wellness no matter where they are. The combination of superb design, consist scientific research and development of innovative technology is what makes Technogym equipment special.
Our clients both on land and at sea appreciate the beauty of each piece of equipment, all exquisitely designed. Furthermore their wide range of products ensures that every customer can find something to suit their specific needs. From cardio machines and strength training to gym accessories, you can certainly find what you need at Technogym.
Customers of ours will usually desire a gym which complements the interior design of its surroundings. In this case the Technogym Personal Line is the perfect addition. One of the most stunning sets of gym equipment, famous designer Antonio Citterio collaborated with Technogym to create the exquisite range. Top of the range, the Personal Line features advanced technology amongst its machines. Above all, its micro-polished surfaces is certain to brighten any environment. This range is popular with many of our clients, especially those that visit our Bath showroom and can see and experience the range of equipment first hand.
A favourite amongst commercial gyms and health clubs, Technogym equipment is often found in many facilities. Therefore, their range is usually a preference of clients when they are designing their own personal gym as it is such a well-known brand. Ever-popular, the Technogym Excite range of cardio commercial gym equipment offers durability and comfort for all users. As a result of its popularity, the Excite range features in over 10,000 facilities, and provides a fully connected cardio experience. Allowing users to track their training and stay entertained during their workout.
Technogym incorporate wellness into every part of their equipment, above all their technology. Understanding the wants and needs of every user, they created the incredible UNITY 3.0 console in order to enhance each cardio experience. Each individual's fitness journey is unique, the UNITY 3.0 designs their workout around them. Just simply log in, then users can view their pre-set settings, goals and workouts on any UNITY powered device. Individuals can also store their body metrics, allowing them to focus on their fitness objectives.
In addition, there are endless entertainment options with the ability to listen to music, watch TV, stream on Netflix or read the news. Run marathons around the world, but there is no need to worry if you can't finish, simply pause and resume for your next workout. Finally, competition can be a great form or motivation. Challenge your friends for a race on the UNITY 3.0, or run together if you're not competitive. No one will be short of options with this extraordinary console.
Various strength training equipment is also available from Technogym, suitable for both home and commercial gyms. UNICA Evolution is an ideal machine for gyms with minimal floor space due to its compact multi gym design. Users can perform more than 25 different exercises including squats, shoulder press, abdominal crunches and more. Similarly, the Technogym Kinesis is another desirable multi gym machine, and also the ultimate piece of designer gym furniture ideal for homes, hotels and fitness clubs. 200 workout options are achievable on this superb piece of equipment, furthermore it is suitable for all fitness levels. Rest assured, when choosing Technogym for strength training equipment, you can guarantee they are as beautiful as they are functional.
Lastly, when selecting functional training equipment and accessories, you can expect the same exceptional standard of quality to all other Technogym products. For a number of our clients space within their wellness area is a limitation. Therefore they may think it isn't possible to fit everything they desire within the gym. Technogym design many of their products with fantastic space-saving solutions, therefore making it possible for dreams gyms to become achievable. For instance, the Wellness Rack is well-suited for gyms with limited space because of its unique container and easy to assemble discs. Hence this functional weight kit is a favourite amongst our superyacht and home gym clients.
When it comes to gym equipment, Technogym are consistently developing their new and existing products. Reaching over 100 countries in the world and with more than 50 million people training on their equipment, it is no surprise that they are so popular. Whether you are building a new fitness facility, planning a compact gym onboard a superyacht or need equipment unique to your needs for your home gym, they can offer it all.
Gym Marine Yachts and Interiors consistently work with Technogym. Thus we can help you achieve your luxury gym, equipped with whichever products you desire.
Our latest Technogym news and blog posts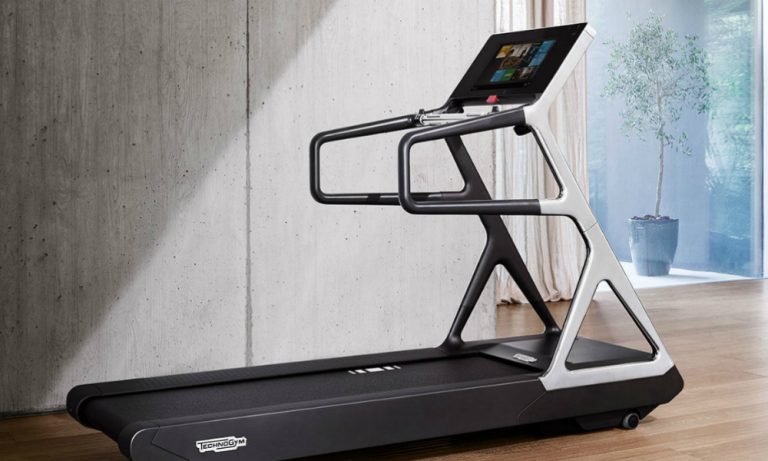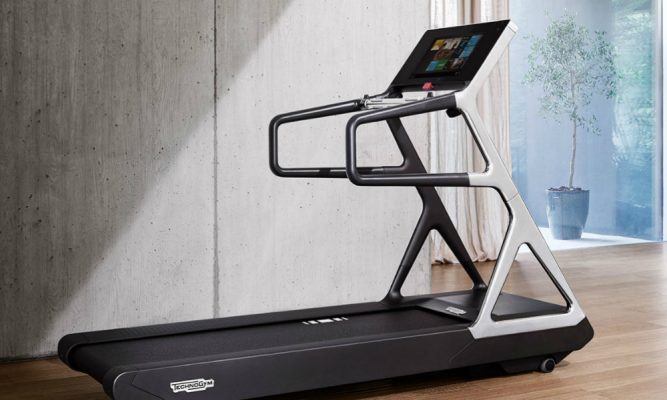 Finding the right equipment for your home or yacht gym isn't an easy task; there's [...]
Gym Design Projects featuring Technogym Gym Equipment