Finding the right equipment for your home or yacht gym isn't an easy task; there's a few key factors to consider, the most important being whether the kit will fit your space both physically and aesthetically. We're gracing you with home gym equipment that is both stylish and space-saving. Whether that's due to the equipment's multi-functional abilities or their innovative nature, browse great options for your personal wellness space.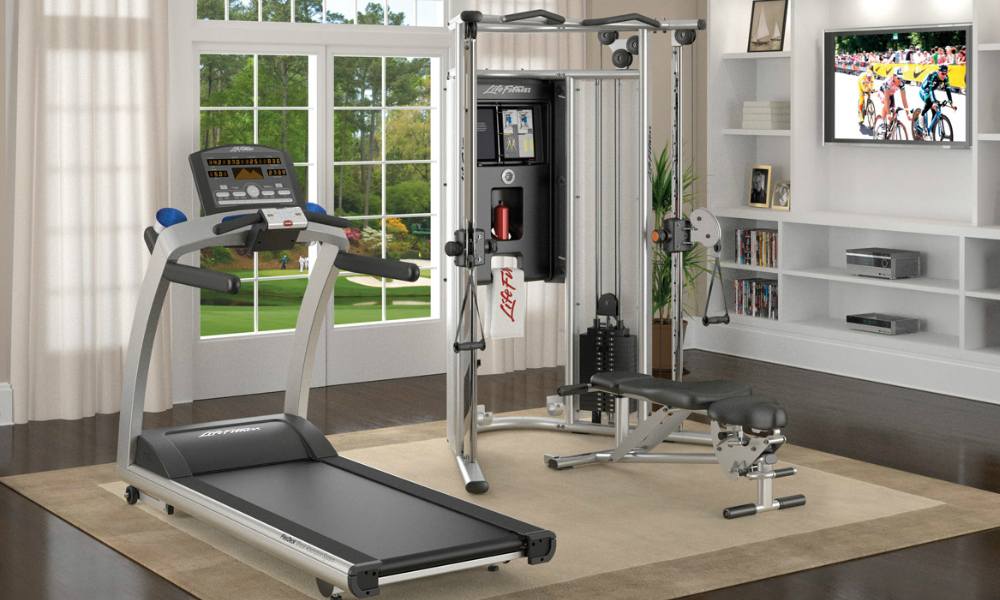 The Life Fitness G7 offers countless exercise options, that helps improve strength, coordination, balance and mobility. The G7 is a great space-saver as it is a piece of home gym equipment that trains the whole body. It's also a perfect solution for homes with height limitations as low ceilings are no problem for this pulley machine. The machine has two weight stacks, allowing for the isolation of muscle groups and the ability to work on one side of the body or both sides simultaneously. It also features a long bar connecting to both sides of the machine, perfect for rows, bicep curls and ab crunches.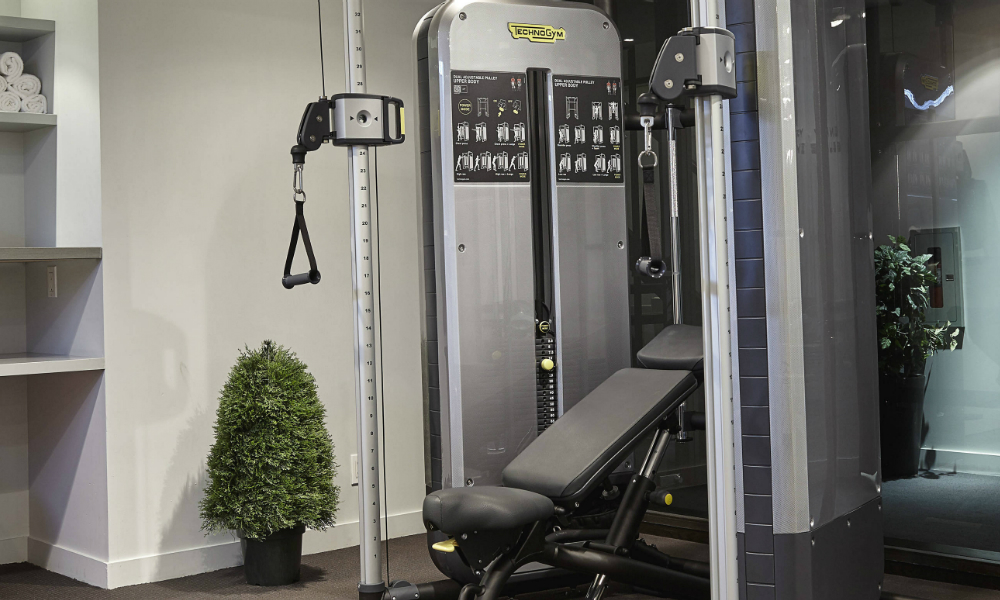 This fantastic and versatile strength machine provides real results and a user-friendly design which offers advanced biomechanics. Users can perform a range of exercises focused on maximising strength and improving power and speed. The performance pulley is multi-functional and allows users to perform various exercises, making it a great option for the home. It also offers storage bins to keep equipment neatly tucked away, located below the weight stacks on both sides.
The machine features two weight options with users able to choose between either the 140kg or 200kg weight stack. The weight stacks are supported by Technogym's patented Power Mode System, an elastic cable that helps to cushion and counteract weight rebound allowing users to lift heavier weights safely and effectively. The machine also offers an intelligent smart cable exit system, enabling single-handed adjustments, select up to 36 cable positions tailored to specific sizes and exercise routines.
For those looking for a custom design element, this machine is available in a variety of colours for both the frame and enclosures ensuring it will match the rest of the space flawlessly.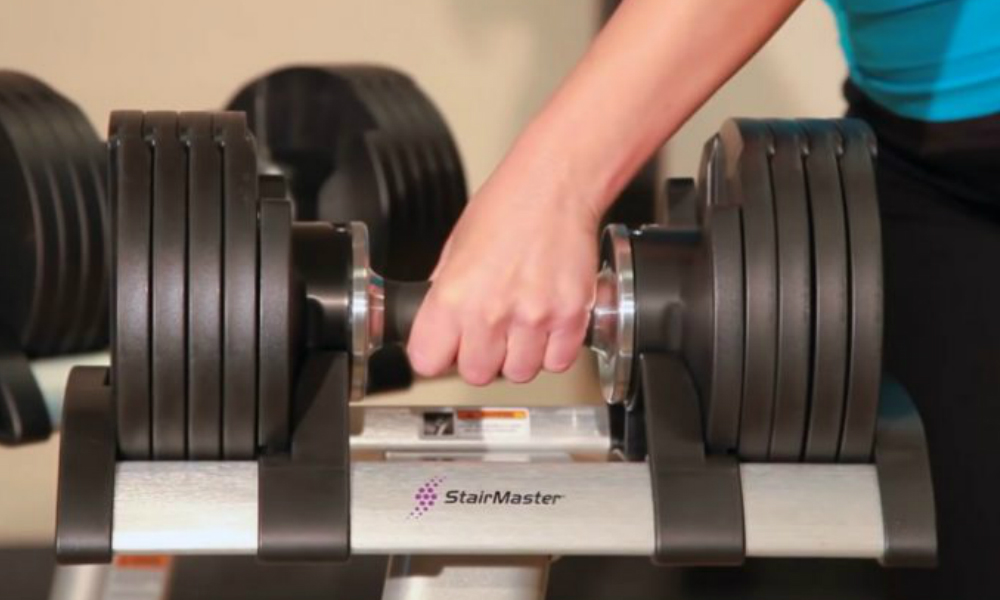 The Stairmaster Twistlocks take the lead in their category for space-saving home gym equipment as they offer a full set without having to allocate a large chunk of space. These weights range from 2 to 20kg, giving users an entire ten-piece set in a single dumbbell. Change the dumbbell to the desired weight in 2kg increments and amp up the intensity with ease.
The smart and compact design displays a durable construction and a modern, lightweight, aluminium cradle. They are kept firmly in place with the accompanying frame and the open-end design of the cradles allows them to be picked up and moved with ease. The set also includes an exercise guide giving users 20 different types of exercises.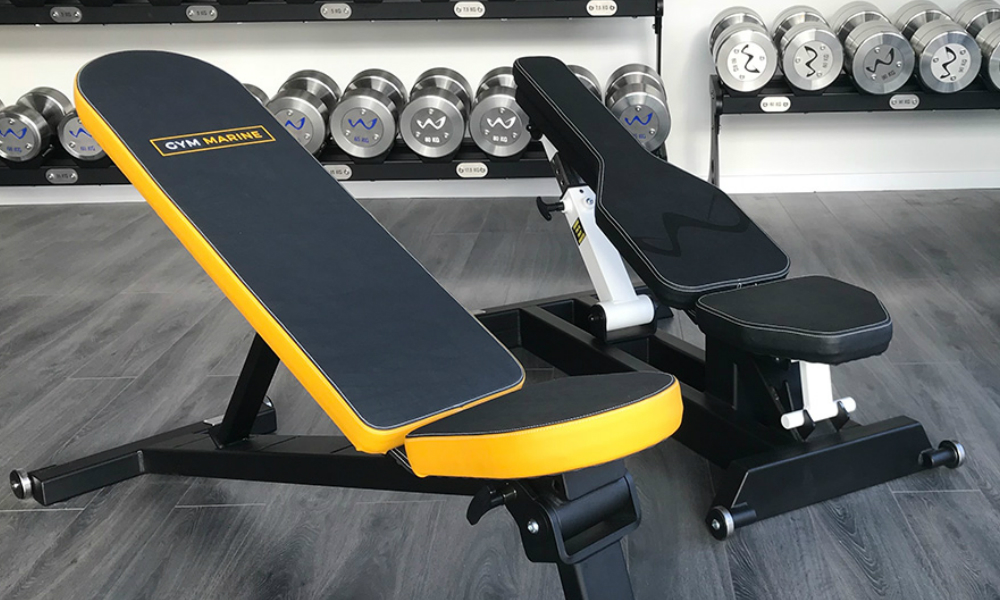 The Watson Adjustable Bench is a suave, solid and fully adjustable bench, that can be customised with logos, brand colours (as seen with our design above) and a range of frame colours.
This bench is designed to sit lower to the floor, giving users a grounded and solid feel whilst working out. It promises a heavy-duty design built to withstand the most intense workouts and an impressive 800kg capacity. The bench also features back rests which adjust from an 8 degree decline to an 80 degree incline (with 8 adjustments in between).
It's a great piece of home gym equipment as there's an option to add wheels and handles for easy transportation, wheel it away and store it in a flat position.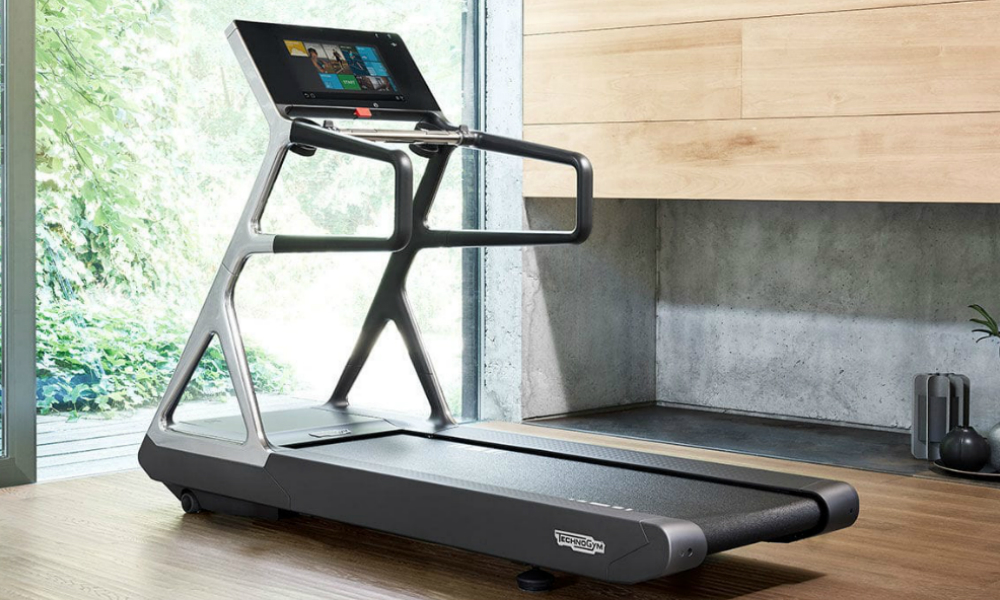 The Run Personal combines cutting edge technology with innovative design; the polished aluminium, soft-touch plastic and glass come together to create an unbeatable finish. This treadmill not only offers top notch tech but is a notable piece of home gym equipment for various reasons. With a low deck (at just 19cm) the Run Personal is ideal when height restrictions propose a problem making it a great option for lower ceilings.
It provides users with rich media content on a HD touchscreen console, as well as integrated hi-fi speakers. Thanks to the Unity Console training experiences will be a connected and engaging one. Users are thrust into a media hub with infinite entertainment options, including Skype, Netflix, Internet access and personalised training programmes.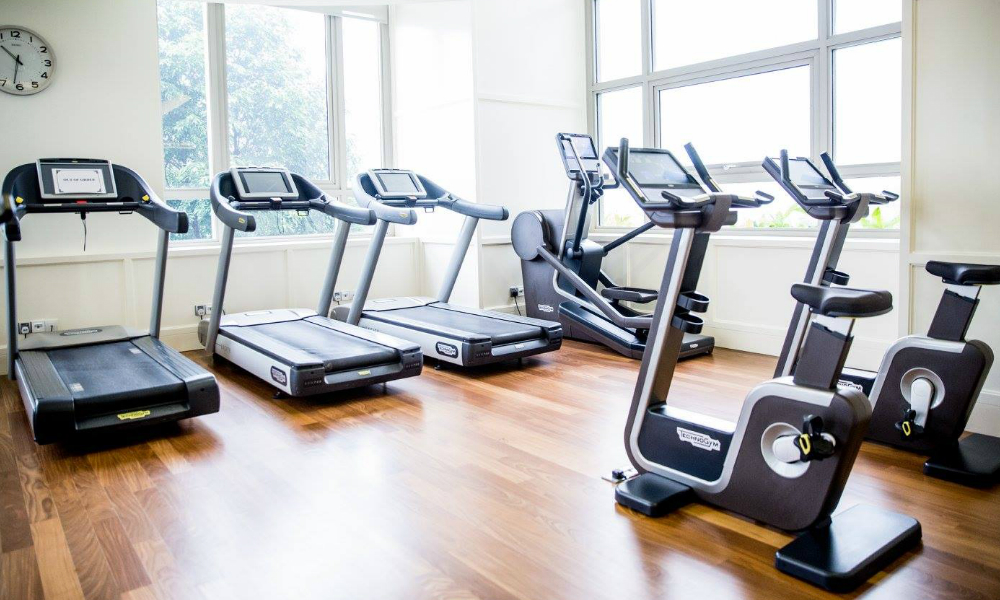 This compact upright bike is available in diamond black and carbon grey, allowing it to seamlessly blend in with any space. Its allure isn't the only reason that enabled it to feature as one of our go to home gym equipment options. The Artis Bike replicates the feeling of riding on the road and the way it's engineered allows riders to take a variety of positions that maximise comfort. The frameless geometry of the bike also encourages users to move more naturally when exercising.
This Technogym indoor cycle comes complete with the renowned HD Unity Console. Giving users popular apps such as Netflix, Skype and Facebook there is a whole host of entertainment and fitness focused options for users to immerse in while they exercise. Whether it's space-saving options, sleek designs or a personalised connected experience our selection of home gym equipment offers users the full package.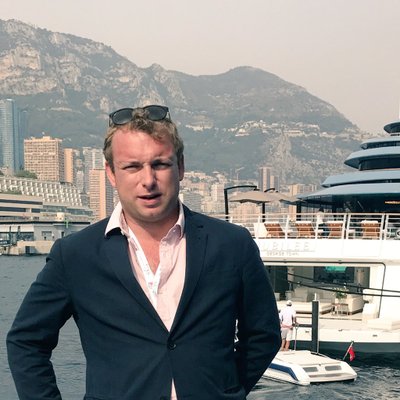 Director & Founder – Gym Marine Yachts & Interiors. 
I began my career onboard superyachts working for some of the world's most discerning clients, finding health & fitness to be a common passion amongst all of them. Starting Gym Marine at 24 has been my proudest achievement yet, and today we are striving to become world leaders in our field.