A top of the line home running machine – this is the Life Fitness Platinum Club Series Treadmill.
The LifeFfitness Platinum Club Series Treadmill is built with the highest level of durability and innovation to deliver the ultimate home workout experience. Fitted with a club-quality Discover HD LCD touch-screen, you have access to extensive entertainment options, enhanced interaction, internet connectivity and much more.
The Platinum Club Series Treadmill provides allows you to access the TV and internet, Lifescape courses, RunSocial, Life Fitness compatible fitness Apps, and more. Features FlexDeck shock absorption, spacious tread-belt and small footprint. Suitable for home or light commercial use.
The Platinum Club Series Treadmill provides a motivating entertainment-enhanced fitness experience. The integrated LCD touch screen features enhanced interaction, Internet connectivity and more. The Lifefitness Platinum Club Series Treadmill is home exercise equipment that offers club-quality technology and performance.
The Discover SE3 console is the result of insight gained from extensive research that asked what makes a consistently captivating experience. Engaging layouts, simple discoverability and entertainment options like streaming video and internet compatibility allow the Discover SE3 console to bring facilities to the forefront of the digital fitness world.
Key Features of Life Fitness Platinum Club Series Treadmill:
Polar Telemetry (optional chest strap required). Lifepulse Digital Heart Rate Monitoring with DSP (Digital Signal Processing)
Remembers your preferred walk, jog and run speeds, as well as three incline positions
The FlexDeck Shock Absorption System enhances comfort and reduces knee and joint stress by up to 30%.
A 4 HP motor (8 HP peak) features a low decibel level for quiet operation
Four colour choices ensure that it fits into any home decor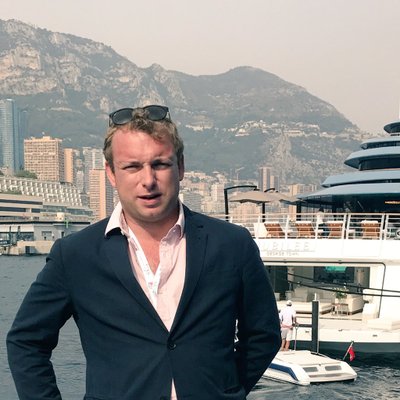 Director & Founder – Gym Marine Yachts & Interiors. 
I began my career onboard superyachts working for some of the world's most discerning clients, finding health & fitness to be a common passion amongst all of them. Starting Gym Marine at 24 has been my proudest achievement yet, and today we are striving to become world leaders in our field.