The Life Fitness Spin Bike offers an unbeatable riding experience and powered by ICG these indoor cycles combine elegant designs with intelligent features and enhanced connectivity. The series is comprised of eight different models, each with their own unique features. Gracing users with a great number of smart tech, the Life Fitness Spin Bike offers an unrivalled training experience. From the original IC1 to the impressive IC8 power trainer, explore this comprehensive guide in order to find the perfect ride.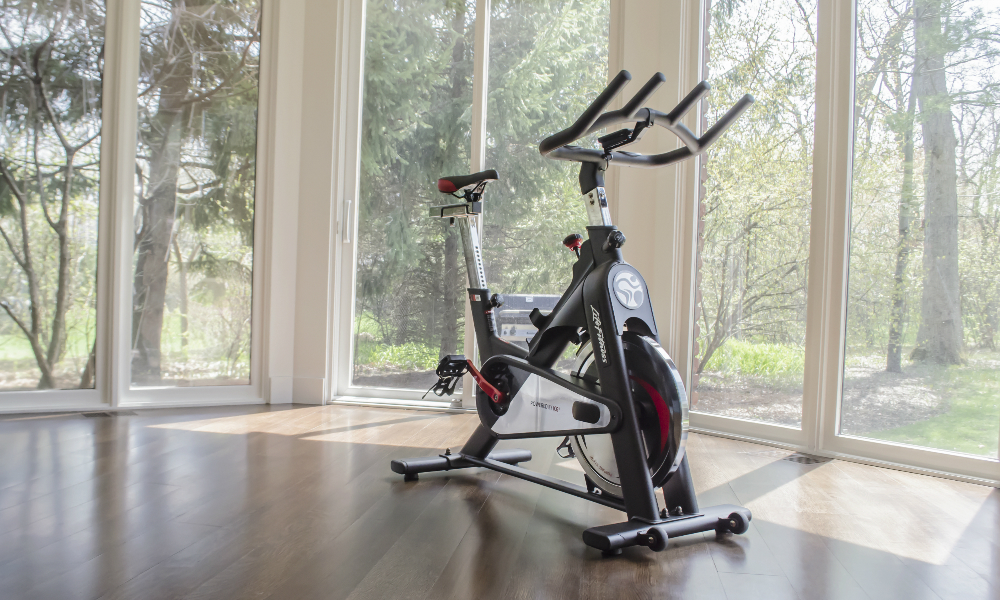 This entry-level cycle offers a simplified feature set without compromising on premium grade materials, engineering and styling. Suitable for commercial use these bikes are built to last. The IC1 offers a Poly-V Belt drive system for a quieter and smoother ride, as well as a perimeter-weighted flywheel and sweat guard. The smart machine also exhibits built-in handlebar sensors that transmit cycling data to a wired on-board computer so track performance and stay motivated.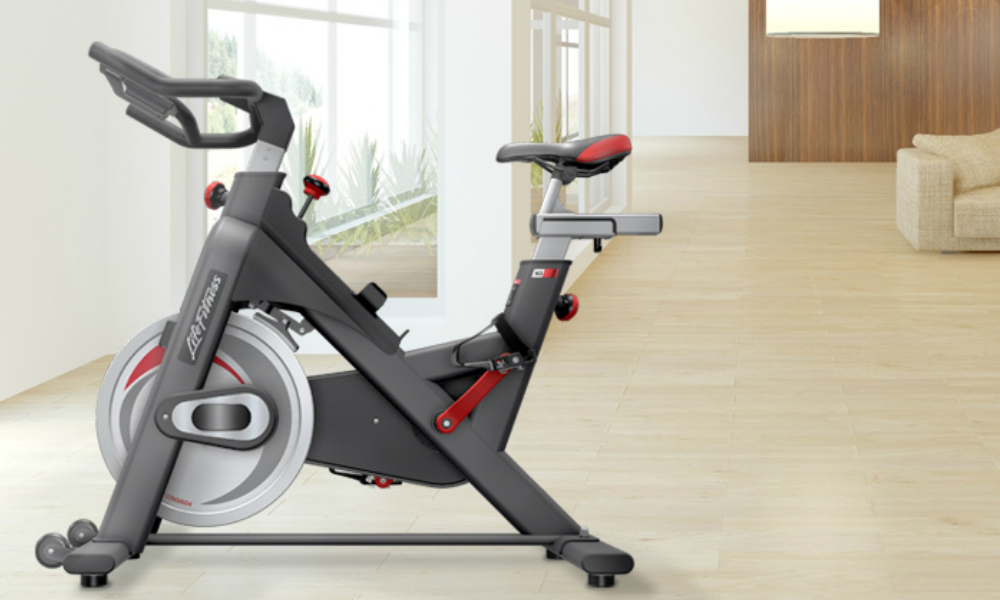 Similar to the IC1 but with a few added features the IC2 offers Dual-Sided SPD-Compatible pedals and 4-Way Saddle Adjustments. Compatible with an ANT+ Console receive detailed performance stats, including HR, Cadence/RPM reading, Training Duration, Distance and Calories. Personalise this indoor bike by adding a handlebar bottle holder and keep hydrated whilst powering through workouts.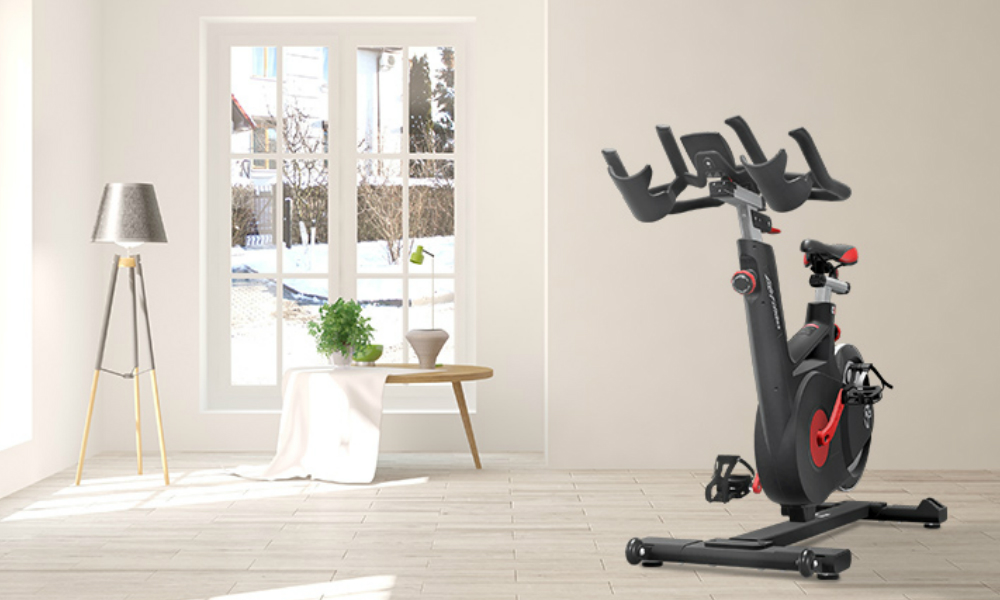 The IC4 offers users a supreme fit and cutting-edge looks, this Life Fitness spin bike takes riding to the next level thanks to a host of new features. The IC4 starts by shifting the evenly weighted Flywheel to the rear and comes complete with an aluminium finish. The Drivetrain Gear Ratio moves from 1:3 (seen with previous models) to an impressive 1:10 ratio and the resistance system becomes magnetic for tactile feedback and quick and easy adjustments. This model ushers in the new age of indoor cycling, paving the way for a complete connected experience.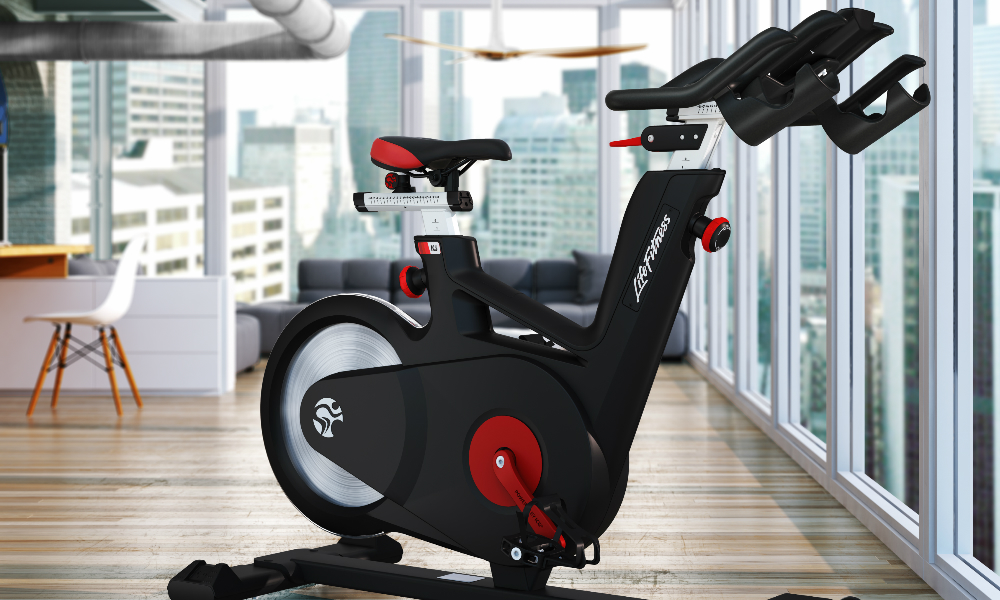 Expect more with the IC5, this Life Fitness spin bike proudly presents a WattRate Power Meter and WattRate LCD Computer. It also allows access to Bluetooth phone pairing and ANT+ data streaming. Workout with the Coach by Colour (user version) and receive clear and concise performance stats. Connect to the ICG app to view, save and track workout history. This powerful cycle offers a connected cardio experience that keeps users motivated and engaged during each session.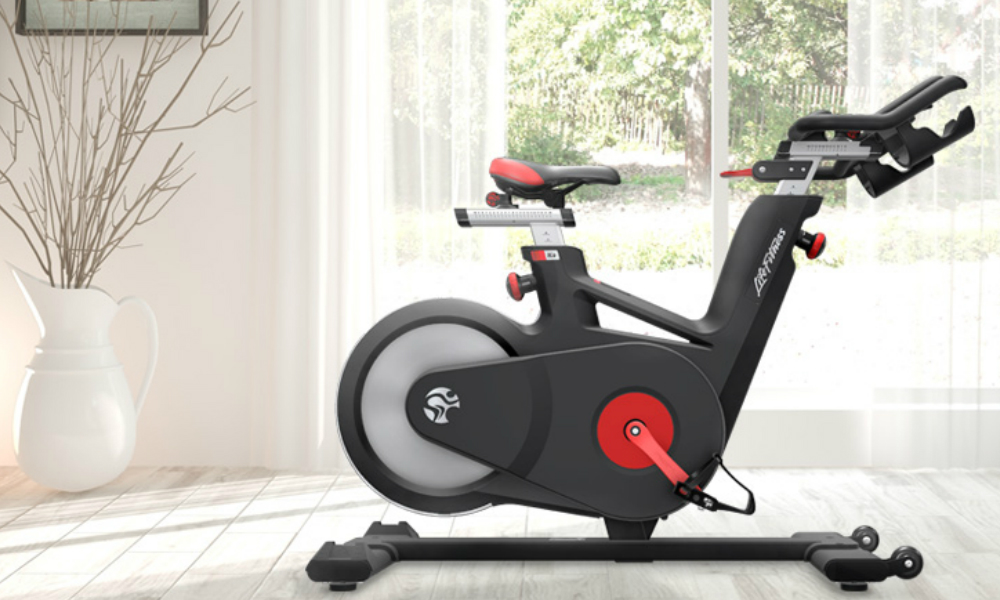 The IC6 adopts advanced digital engineering and more technology and value than any other indoor cycle before it. The standout feature of this Life Fitness spin bike includes a powerful full colour, android-driven WattRate TFT Computer, self-powered by the bikes generator. Riders are connected to their workouts and to the digital world like never before. With this model users are offered Coach by Colour with user and instructor mode, giving riders accurate zonal training with stimulating colour to help coach and customise training sessions.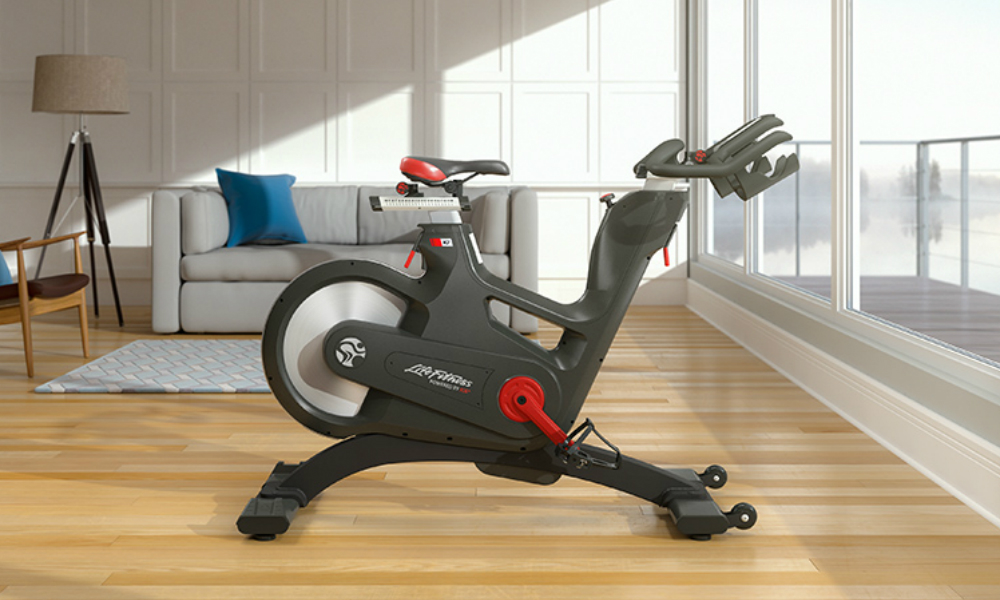 Similar to the IC6 but with extra power, this Life Fitness spin bike delivers pioneering design and functionality like no other, due to an innovative two-stage drivetrain (shifting from 1:10 to 1:11). This ICG cycle also displays the market's most accurate WattRate Power meter (+/-1%) and 100 level precision magnetic resistance. This resistance system is upgraded to give users a magnetic 300 degree dial making it even easier to switch the intensity throughout sessions. The IC7 stands out with its next generation looks and its immaculate design.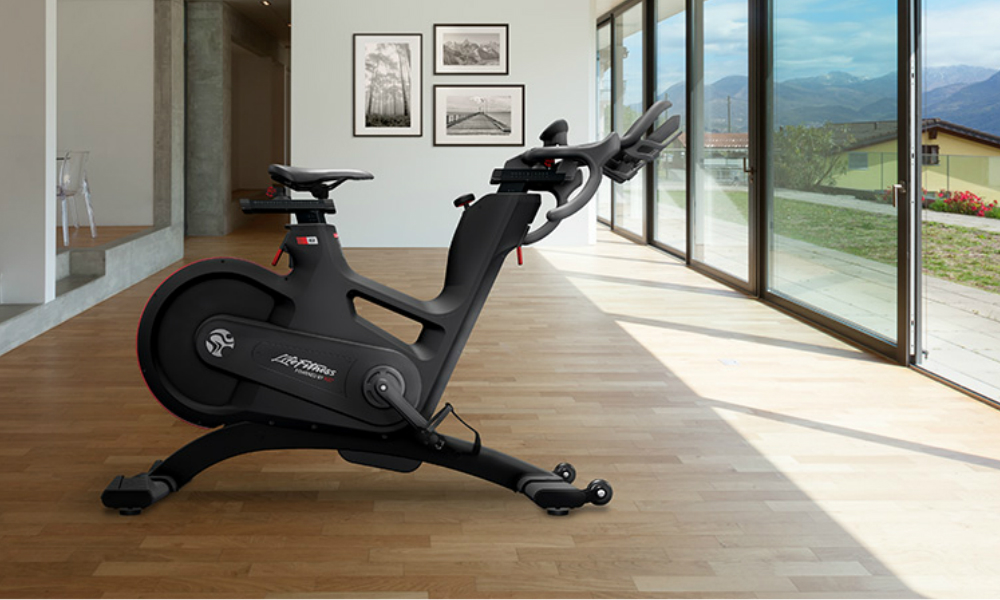 The latest in the series boasts a new standard in power training, the IC8 gives users a true ride feel and is built for serious riders and athletes. With a greater power accuracy, wattage and performance data the IC8 delivers superior results, especially for cycle-specific coaching, high-intensity interval training and endurance training.
The Drivetrain reaches a 13:75 to 1 ratio with a chain-driven freewheel, allowing users to be in total control of accelerations and coasting. With a WattRate Polar View users receive detailed data on pedal stroke and balance. Performance is also displayed with great accuracy thanks to the direct WattRate power meter (standing at +/- 1%). This is complemented by the 300-degree dial offering 100 clicked increments and displaying the resistance levels on the WattRate TFT computer from 0-100.
The Life Fitness Spin Bike is inspired by the movement of triathlon cycling and even allows users to improve pedal efficiency, increase power and reserve energy. This is also apparent with the triathlon inspired handlebars which come complete with forearm rests for maximum comfort. Each bike in the series offers something special so get the most out of each training session with these stylish and intelligent machines.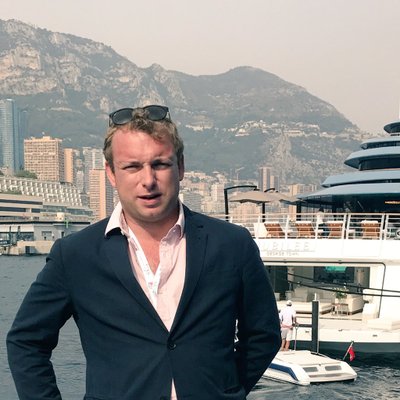 Director & Founder – Gym Marine Yachts & Interiors. 
I began my career onboard superyachts working for some of the world's most discerning clients, finding health & fitness to be a common passion amongst all of them. Starting Gym Marine at 24 has been my proudest achievement yet, and today we are striving to become world leaders in our field.