Perform an unlimited range of movements with the Technogym Kinesis.
The Technogym Kinesis Personal is the ultimate piece of designer gym furniture and is ideal for your home or wellness spaces. It also allows you to rediscover and improve strength, coordination, flexibility, posture control and even your breathing control.
As a high-end product, the Kinesis meets the needs of professional wellness areas which focus on unique and exclusive design. It is the perfect solution for hotels, fitness clubs and similarly spas wishing to offer a special experience for their customers. Coming in a range of finishes, opt for a mirrored design, the heritage leather finish, heritage black and gold.
The patented FullGravity™ technology allows users to activate the entire body. The loop system features a 360 degree rotation, enabling movement without imposing on the body. With the Kinesis also, you can do over 200 exercises! All within one square meter and without having to adjust the equipment. Perform standard or combined movements with this multi-functional machine.
Cable machines are a great way to isolate muscle groups and ensure a well-rounded workout. They also provide you with proper form and technique as you perform the movements. Cable machines allow you to perform a range of fluid exercises, without the hassle of changing equipment. You are less like to injure yourself too, making them great for senior users or rehabilitation. They are a great way to perform fluid movements and work on imbalances within the body. So if you are looking for a space-saving option, that gives you a whole-body workout, the Kinesis is the perfect option.
Key Features of Technogym Kinesis Personal:
Fold away arms, to save maximum space
Can be wall mounted
Choice of luxury finishes available
Polished aluminium alloy arms supported by the cables
Magnetic handgrips
Soft touch digital display – the workload can be selected with one simple touch on the easy-to-use and stylish interface
Includes Wellness Ball™, 2 x Revolving Attachments, 2 x Ankle Straps, Exercise and Wellness Lifestyle™ DVD, User Manual and an Exercise Manual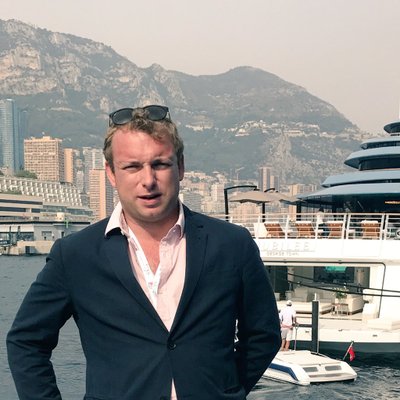 Director & Founder – Gym Marine Yachts & Interiors. 
I began my career onboard superyachts working for some of the world's most discerning clients, finding health & fitness to be a common passion amongst all of them. Starting Gym Marine at 24 has been my proudest achievement yet, and today we are striving to become world leaders in our field.