Technogym Cross Personal is a stylish and advanced elliptical cross trainer.
Technogym Cross Personal is a high-end product which meets the needs of a professional wellness area focused on unique and exclusive design, and is the perfect solution for those wishing to offer a special service experience to their customers. Our opinion as a gym design expert is that the Cross Personal is one of the most beautiful and technologically advanced home cross trainers available in the world.
This cross trainer comes with the advanced UNITY 3.0 console for personalised entertainment. With eye-catching design by Antonio Citterio and cutting-edge technology including surround sound – Cross Personal turns training into a multi-sensory experience. UNITY 3.0 features an abundance of entertainment apps, and connectivity with your home or yacht entertainment system via WiFi, HDMI or IPTV.
Key Features of Technogym Cross Personal:
Dolby Surround Sound Speakers
Technogym Unity 3.0 Console
Bluetooth & HR monitoring
18 languages available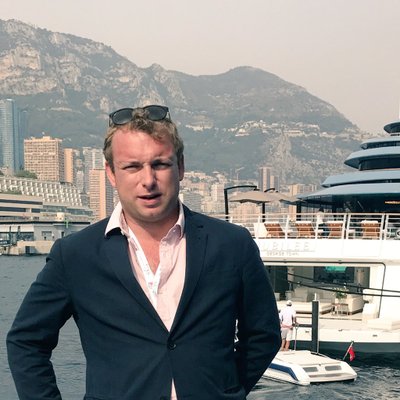 Director & Founder – Gym Marine Yachts & Interiors. 
I began my career onboard superyachts working for some of the world's most discerning clients, finding health & fitness to be a common passion amongst all of them. Starting Gym Marine at 24 has been my proudest achievement yet, and today we are striving to become world leaders in our field.