Star Trac
Star Trac manufacture strong and enduring cardio equipment
Star Trac Create User Focused Commercial Cardio Equipment, Built for Performance
Since founded, Star Trac have developed their brand as experts in cardio equipment for over 40 years. Mainly manufactured for commercial facilities, they go beyond delivering cardio products. Their products are fun to use, great for tracking, reliable and aim to support clients through every step of their fitness journey. With innovative features and decades of experience, they help users incorporate health and fitness into their lifestyle, making them lifelong habits.
At Gym Marine Yachts & Interiors, Star Trac is a popular choice amongst our clients due to their extensive range of cardio machines. These include treadmills, crosstrainers, bikes and more, guaranteeing our clients will find something for everyone. Manufactured for commercial facilities, the Star Trac equipment is built to last. Each piece of equipment can endure day to day use by multiple customers. Furthermore, the design of all StarTrac equipment features a sleek modern look. Their uniform aesthetics is perfect for clients who wish to outfit their gym with multiple machines. On the other hand, the attractive design will also seamlessly fit into home gyms for individual pieces of equipment.
The 10 and 8 series includes special features to enhance the user experience. Connect directly with Apple Watch for real-time data sharing between the equipment and the watch. Making it easier than ever to track progress both in and outside of the gym, particularly in commercial environments when using different equipment. Another user-friendly feature is the quick key selection. Clients can simply adjust their speed and incline with the press of a button whilst in motion. Most importantly for large commercial gyms, the 10 and 8 series features asset management solutions. Providing facilities with insights into important statistics about the equipment, it offers a number of benefits. Asset management will show which machines are used the most and if placements should be rotated. This will support the durability of the equipment, reduce costs of maintenance and guarantee members will always have access to their desired workout machines.
Star Trac also cater for smaller commercial facilities with their 4 Series Cardio range. Built with multi-family housing and hospitality markets in mind, they have produced the equipment to be more affordable. Despite this, clients can still guarantee the same premium user experience when investing in the 4 Series Cardio range. Each product from the line features a full colour flat panel display, quick select adjustment keys and optional personal viewing screens. Furthermore, hotels and residential properties can offer a complete choice of cardio equipment as the 4 Series includes the Treadmill 4TR, Cross Trainer 4CT, Recumbent Bike 4RB and Upright Bike 4UB. As a result, they can offer
To incorporate health and fitness into lifestyles, StarTrac are known for making products that are fun to use and great for tracking progress. The technology within their machines is consistently developing. This can be seen with their latest launch of consoles. The Star Trac Openhub Consoles are flexible and innovative as well as being affordable. Top of the range, they offer entertainment, fitness tracking, compatibility with Apple GymKit and asset management solutions. In addition, there are a variety of optional features, allowing you to customise your equipment depending on your requirements. Alongside the development of their consoles, they have also created programs. One of which is their HIIT program which includes a version for each piece of equipment. The other is RunTV, a virtual experience to immerse yourself in your workout. Alternatively, they offer more affordable console solutions. Their LCD screen is a basic version, yet still offers bluetooth, a personal fan, workout stats and more. All in all, the StarTrac consoles will help entertain and motivate every user in one way or another.
StarTrac understand the importance of comfort whilst exercising, therefore they have built the machines with user comfort in mind. This can be seen throughout their equipment as they feature personal fans, shock absorption technology and accessory holders for easy access to personal items. The latest development of their the Star Trac FreeRunner 10TRx features the new HexDeck technology. The aluminium running deck is supported by a proprietary, hexagonal polymer suspension system, which creates the revolutionary HexDeck. This new feature provides unprecedented cushion and responsiveness whilst exercising. However, this is not just limited to their latest models, the StarTrac 8 Series Treadmill features Soft Trac©. This triple cell cushioning system provides maximum shock absorption for clients. Their dedication to user comfort not only makes exercising a more comfortable experience, but also reduces the risk of injury.
In short, their equipment is built to last and their brand is as strong and enduring as their machines. Rest-assured, when Gym Marine Yachts & Interiors recommend Star Trac, you can guarantee a fantastic piece of cardio equipment.
Our latest Star Trac news and blog posts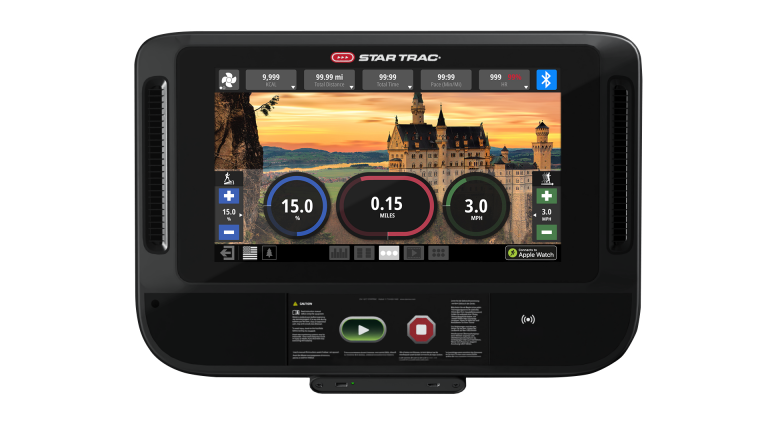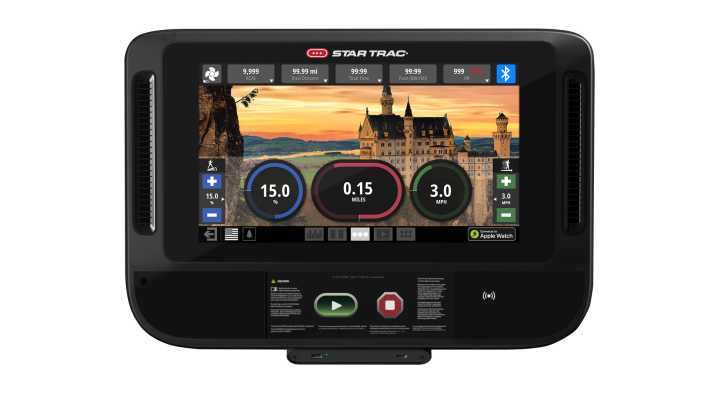 Improve your workout experience with the latest Star Trac OpenHub Console. An award-winning brand, Star [...]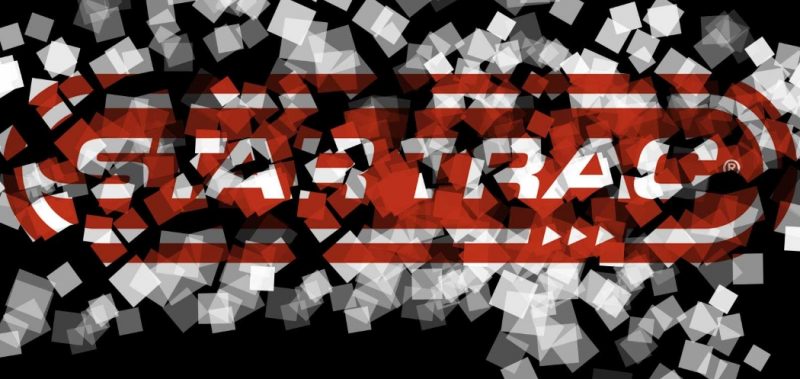 The new and exciting range from Star Trac exhibits a sleek and compact home cardio [...]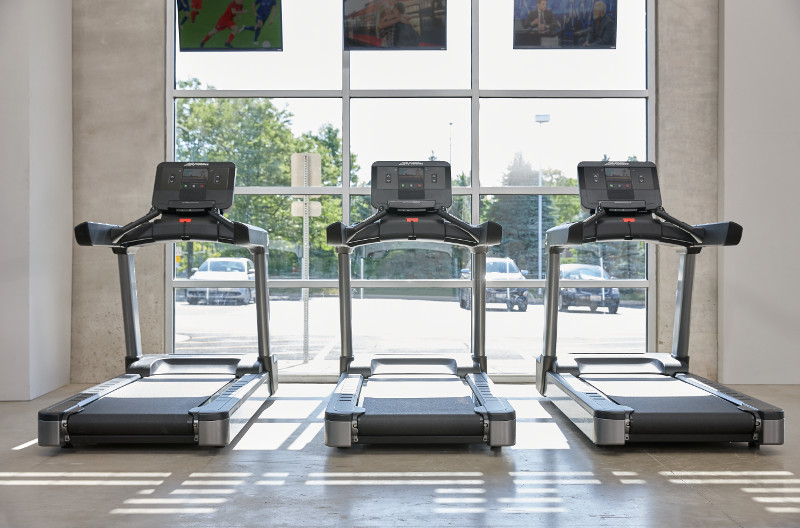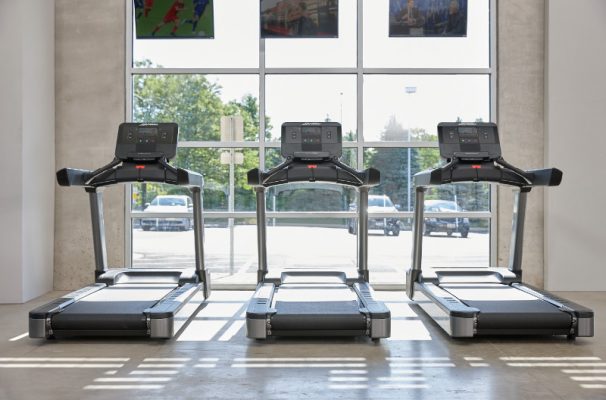 Treadmills are often the 'go to' for cardio workouts in the gym. They're easy to [...]
Gym Design Projects featuring StarTrac Gym Equipment