This week our directors are travelling to the Monaco Yacht Show 2018 edition, taking place in the Principality's Port Hercule between Wednesday 26th and Saturday 29th September.
With one of the best ever line-ups of superyachts on display, its a good opportunity to cast our eyes back over some stunning yacht gym design projects from over the years.
Here are the yachts attending Monaco with Gym Marine Superyacht Gyms onboard.
ANNA 1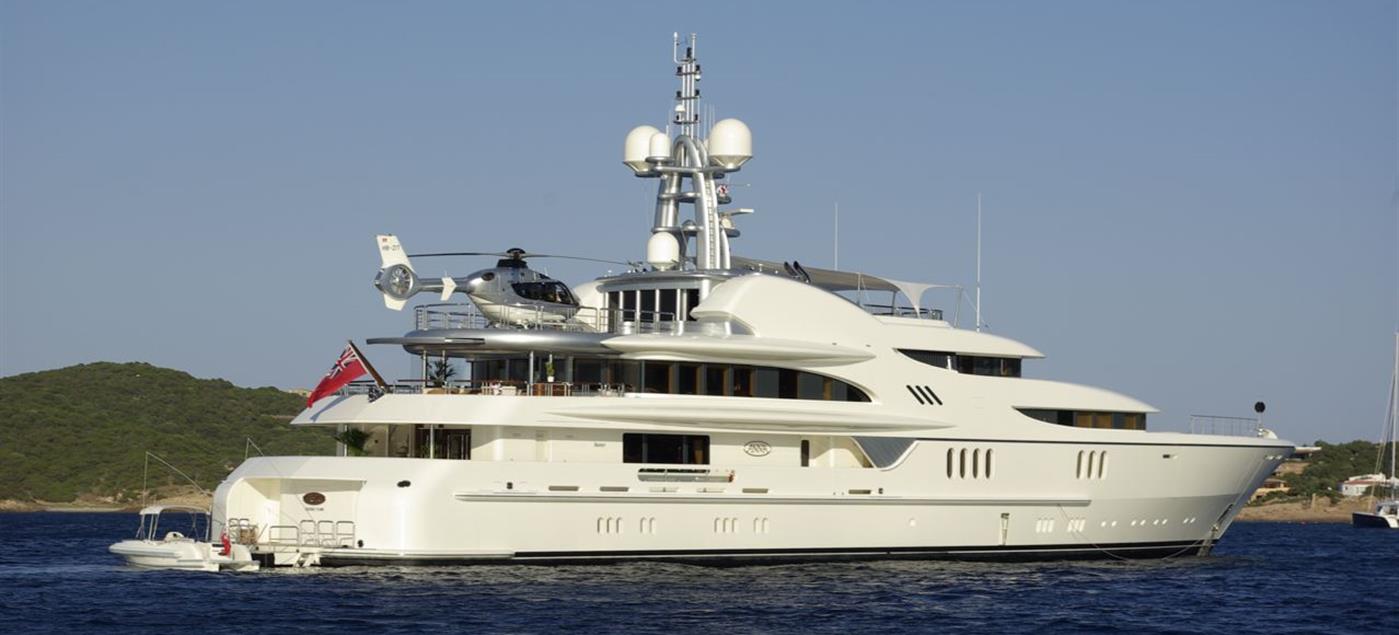 A stunning 67m Feadship designed by Michael Leech, this superyacht and its gym are for sale at the show under the joint central agency of Burgess and YachtZoo. The sundeck gym is fully air-conditioned and has sliding doors which open out onto the jacuzzi -somewhat handy for a quick cool-off after a tough session. Inside the gym expect to find top of the range cardio equipment from Technogym and Life Fitness, and strength equipment from heritage brand Cybex.
CLOUD 9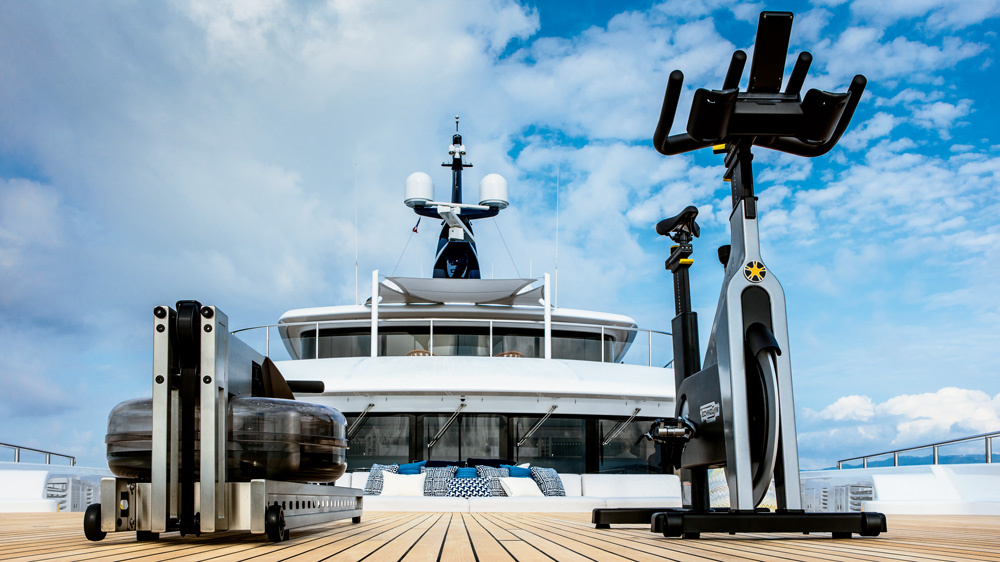 This CRN was one of the most talked about deliveries in 2017, and is the product of a very successful collaboration between Winch Design and Zuccon International Project.
CLOUD 9 features a range of equipment from Technogym in her main guest gym, where users can grind out the miles on the Technogym Group Cycle Connect, or improve functional movement on the Technogym Kinesis Personal. Our favourite piece onboard however is the beautiful Stainless Steel Water Rower S1, which beautifully compliments the yacht's chic exterior.
CLOUD 9 is for sale and charter with Burgess.
DAR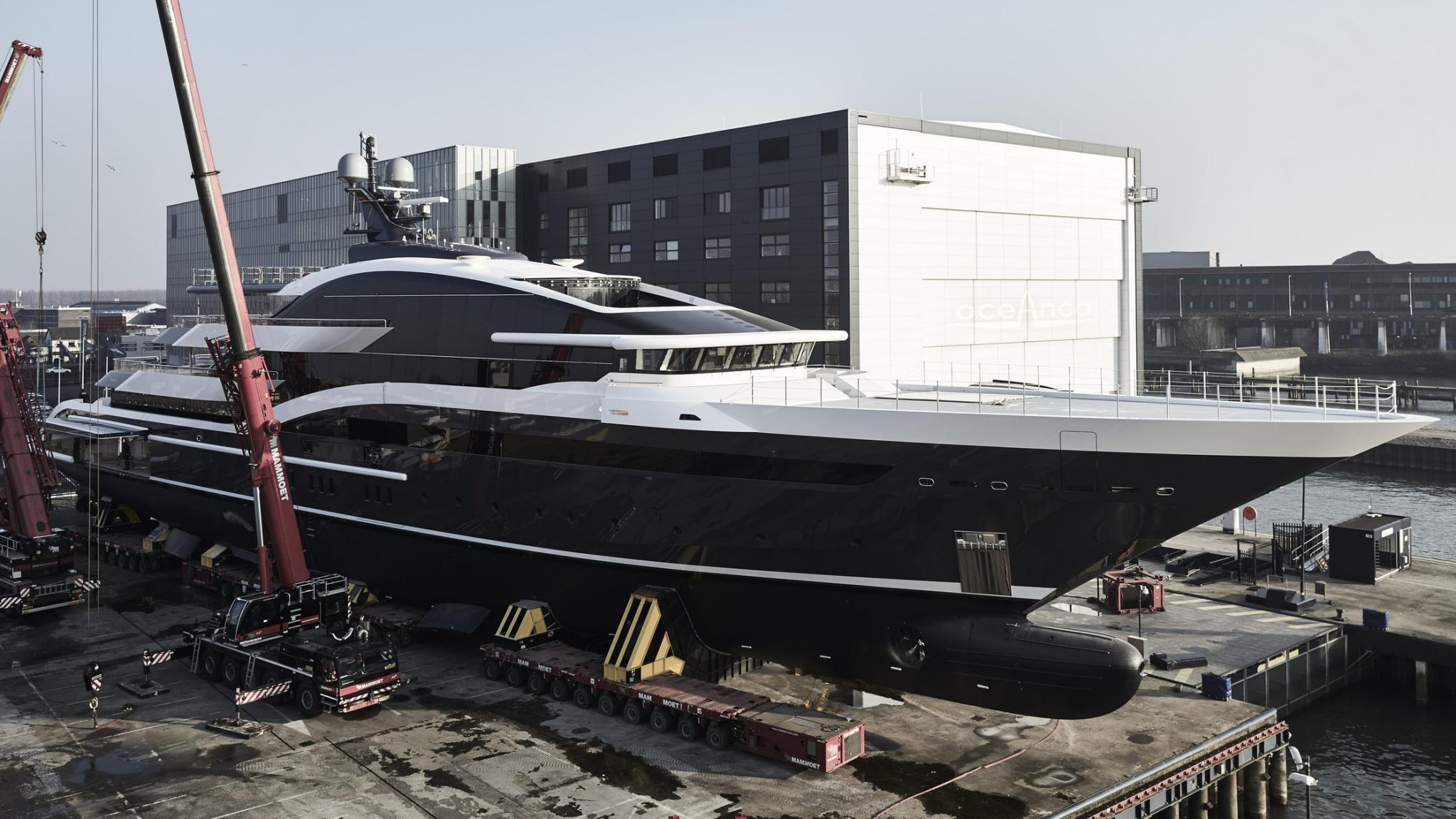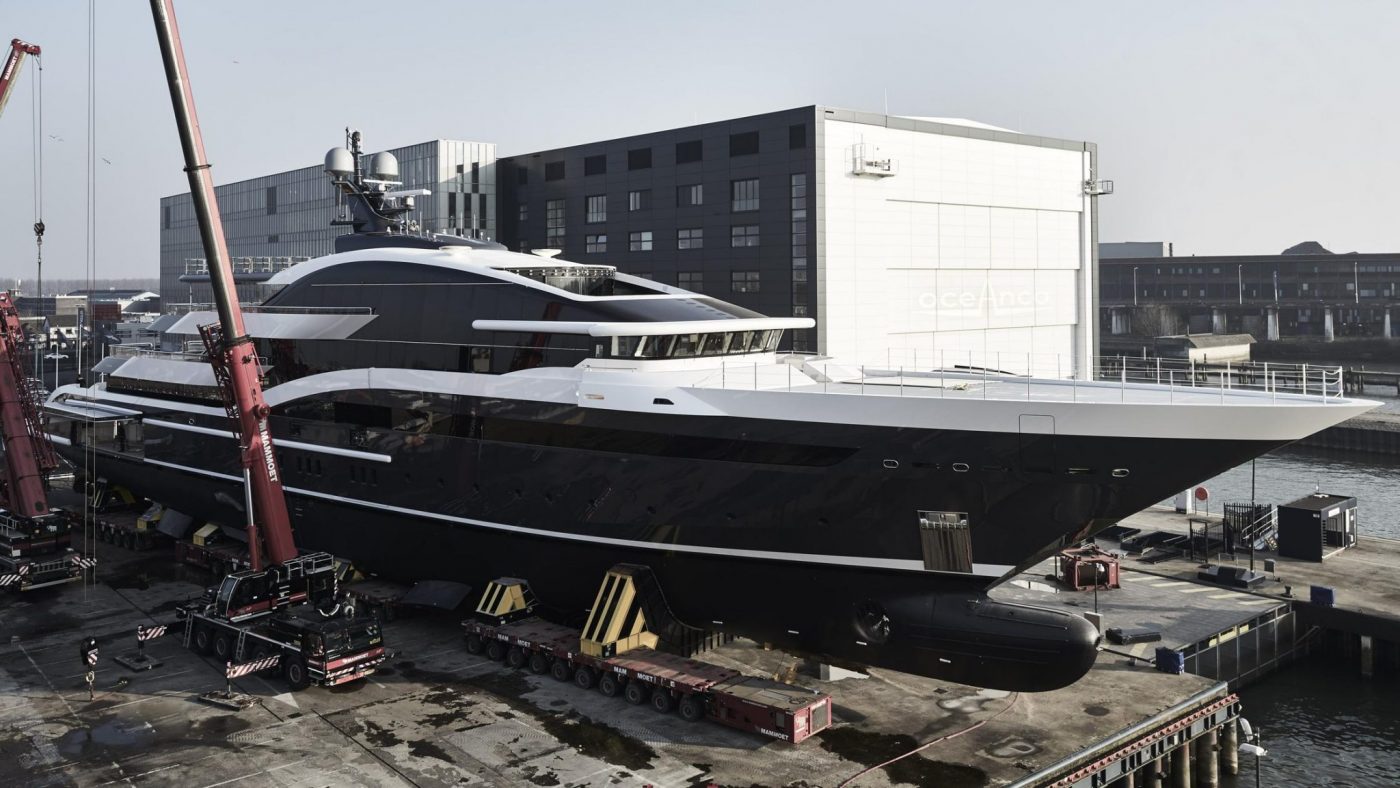 Surely one of the most striking yachts on the water, recent Oceanco delivery DAR is one boat that most people will be looking forward to seeing at the show. Formerly known as PROJECT SHARK, this yacht has an interior designed by the highly sought after team Nuvolari Lenard.
The interior is highly confidential, and only a lucky few will get onboard during the show, but we can say that this boat is the proud owner of a beautiful set of custom dumbbells (made from ash wood and engraved stainless steel).
VOLPINI 2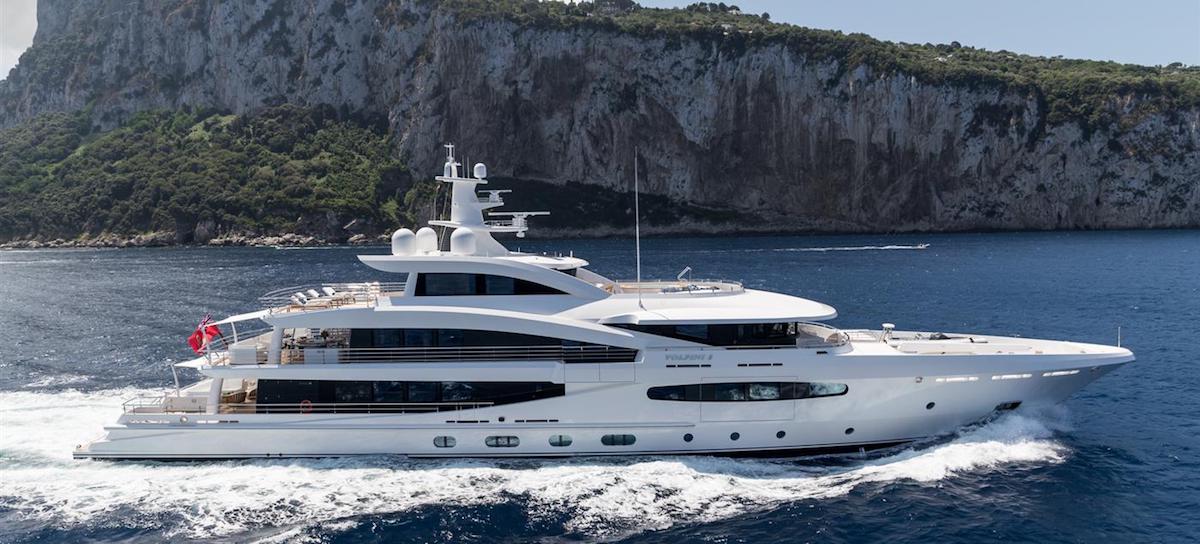 VOLPINI 2 is a ground breaking new yacht from Amels with hybrid propulsion. We assisted the interior design team from Reymond Langton with specifying and installing gym and spa equipment on the upper deck. Included in the design is the clever space saving Nuo Flexbell adjustable dumbbell set, a custom branded bench and a beautiful WaterRower.
ELANDESS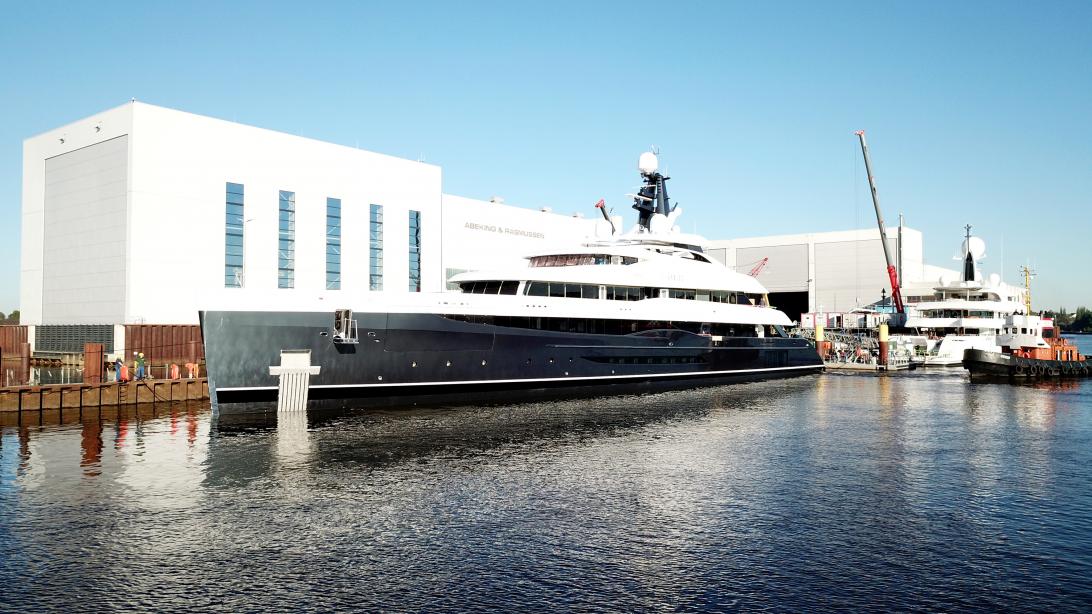 One of the most exciting projects our superyacht gym design team have undertaken in recent years, ELANDESS is debuting at the Monaco Yacht Show and is showing off the expertise of her builder, Abeking and Rasmussen.
Gym Marine created a highly customised selection of gym equipment for this luxury yacht gym, including bespoke custom dumbbells and a specialist rack with a sea fastening system. Additionally, custom benches were supplied sporting the yacht's logo, and the frames were powder coated to match the colour of the Technogym Personal Line equipment also installed onboard.
GO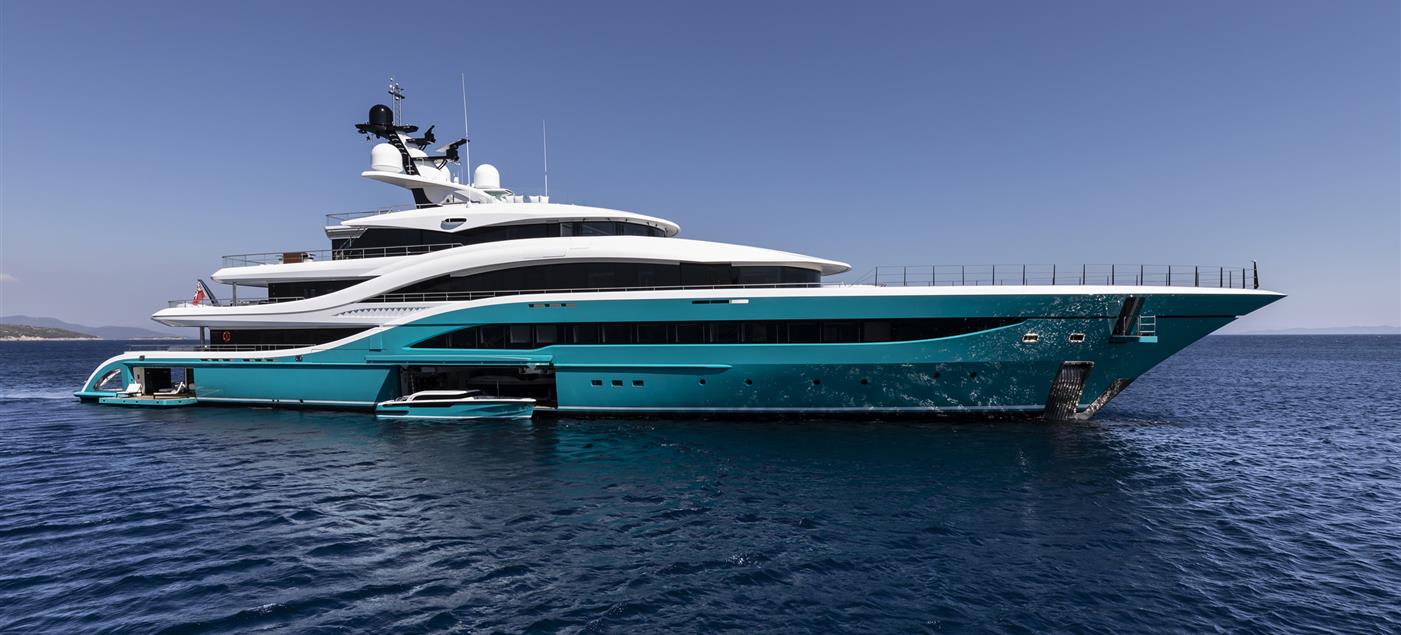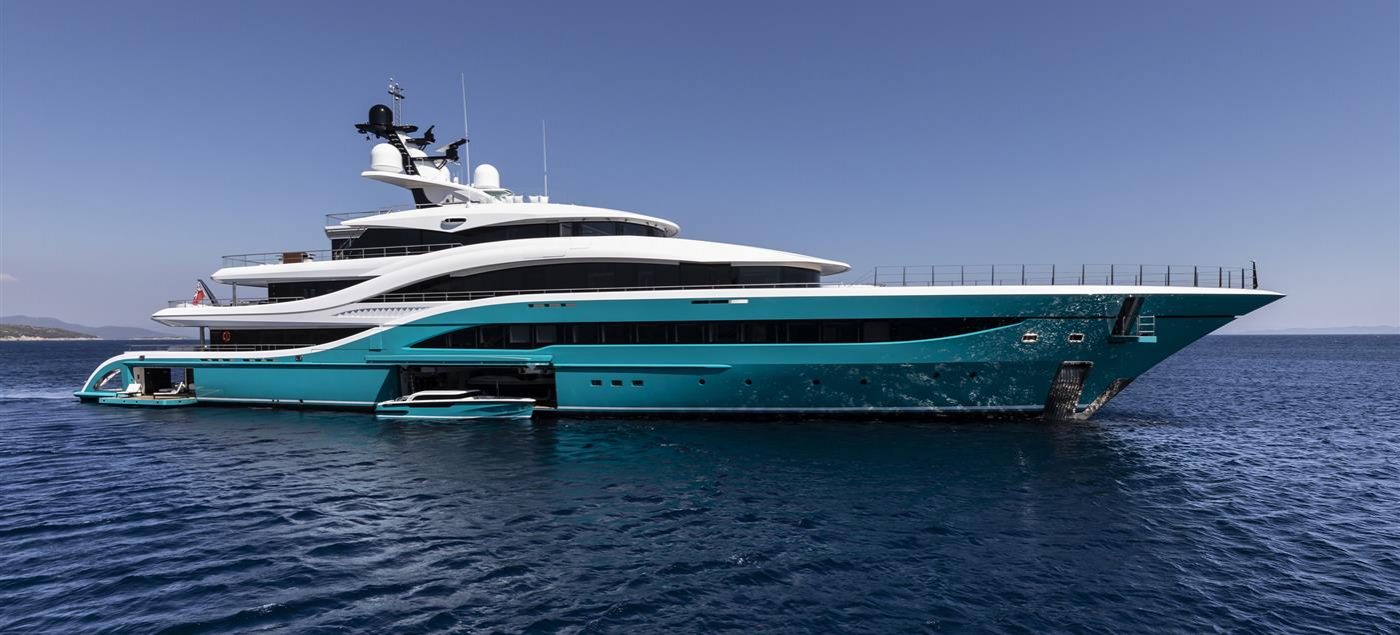 The instantly recognisable GO is the new flagship from Turkish yard Turquoise Yachts. In partnership with Superyacht Tenders & Toys, our gym design team created both gym areas onboard – including the intricate design of highly customised equipment for crew-members to use below deck.
We often are challenged to create gyms in really tight and awkward spaces, so when the GO project team asked us to fit a full weightlifting and cable setup in the pipe tunnel we decided to create bespoke pieces which could be fixed to the bulkheads but still offer crew access into the technical spaces. Our work has resulted in a popular space, and reportedly the crew onboard are really making the most of it now the busy season is over (except for the show of course)!
GLOBAS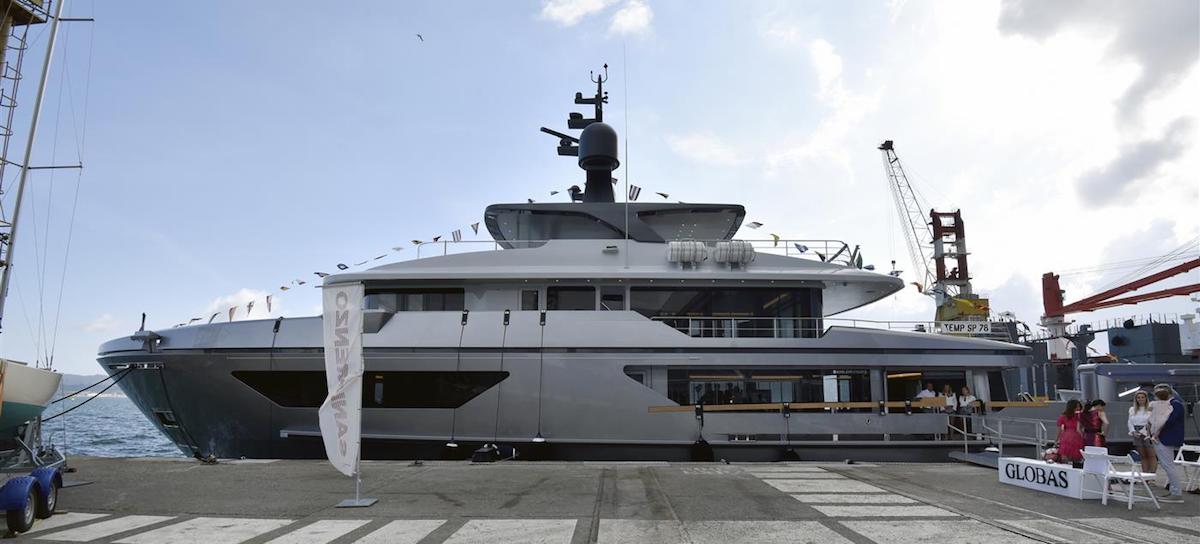 The San Lorenzo 460EXP (or M/Y GLOBAS) is on display this year in Monaco sporting not one but two guest gym areas designed by Gym Marine. Created for a repeat client, the brief was to design a versatile outdoor workout space on the sun deck and also to specify an easily storable selection of kit for a staff cabin in the guest area. Our range features many items that can be stowed away when not needed to save space, such as folding benches and adjustable dumbbells.
Interested in kicking off your own superyacht gym project, and attending the 2018 Monaco Yacht Show?
You can get in touch with our team to book an appointment between Wednesday and Saturday. Just send us an email on hello@gymmarine.com or call +44 207 965 7262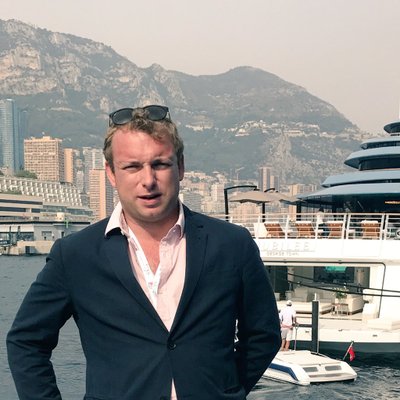 Director & Founder – Gym Marine Yachts & Interiors. 
I began my career onboard superyachts working for some of the world's most discerning clients, finding health & fitness to be a common passion amongst all of them. Starting Gym Marine at 24 has been my proudest achievement yet, and today we are striving to become world leaders in our field.