We started hearing rumours about the brand new NOHrD Bike quite some time ago and have been desperate to get our hands on one ever since. We were lucky enough to give it a test drive at FIBO back in April and now it is finally being released in the UK on the 1st September.
It is the first wooden exercise bike to hit the market, and just like all NOHrD's machines, it is as functional as it is beautiful. NOHrD are famous for their fitness innovation and have created quite a name for themselves by delivering equipment that look like pieces of art as well as being a great addition to your gym space. Popular all over the world and instantly recognisable due to their wooden finishes you are likely to find something from their collection in many luxury commercial and home gyms.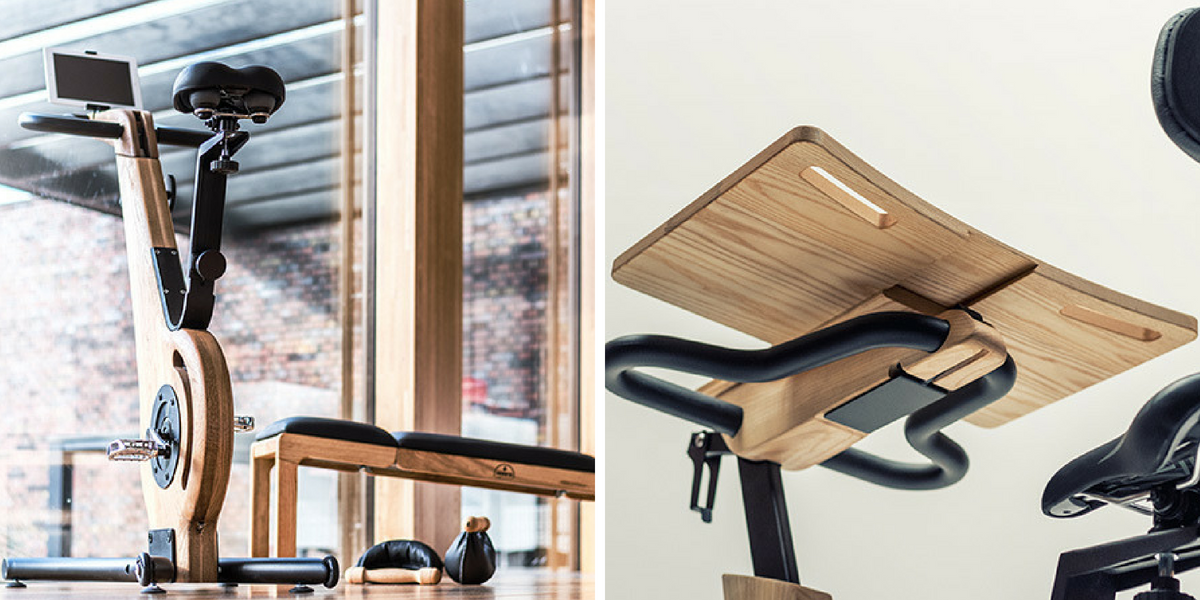 Aside from looking spectacular, the NOHrD Bike has a number of great features:
It's a space saver taking up only 0.44 square meters, ideal for those facing restrictions or if you're just after a more minimalist look.
It's made of wood, so is more resilient when exposed to the elements. The NOHrD Bike is perfect for all types of environments whether it's going up on the aft deck of your superyacht, out by the pool or in your home fitness studio.
You won't need to buy a console to keep track of your workout, just click your tablet or smartphone into the holder, download the free personal training data app and make sure you're connected to the bike via Bluetooth.
It doubles up as a workstation so if you fancy peddling while you type you can also buy the laptop tray. Now, who can tell you, you don't have a good work-life balance?
Have you fallen in love with the NOHrD Bike too? Can you imagine yourself peddling away to the sound of waves onboard your yacht or see it completing your perfect home gym? Well great news, you can order it right now by clicking below and heading to our store!
Marketing Manager – Gym Marine Yachts & Interiors.
Marketing for Gym Marine is a total joy. My days are spent investigating new exciting gym equipment, catching up with our manufacturers and constantly finding new ways to reach you, our fantastic customers. If you have any queries or want to talk all things marketing, drop me a line!