The Technogym Element+ Ab Crunch Bench is a comprehensive range of highly compact equipment which fits perfectly into every wellness space and where each and every aspect is designed to bring customers results in comfort. Element+ machines easily match with the specific IFI-certified Element+ Inclusive range for disabled users, whose design is identical so as to avoid creating discrimination in any environment.
Key features of the Technogym Element+ Ab Crunch Bench:
The ergonomic shape of the bench enables you to perform exercises for your abdominal rectus and oblique muscles in total comfort.
If you're more advanced, you can increase resistance by adding weights: 5kg and 10kg for a more challenging workout.
By varying the position of your feet, you'll be able to work different abdominal muscles for a varied and complete abdominal routine on a sturdy bench.
Reduced minimum resistance enables all types of users to perform a crunch workout easily and effectively.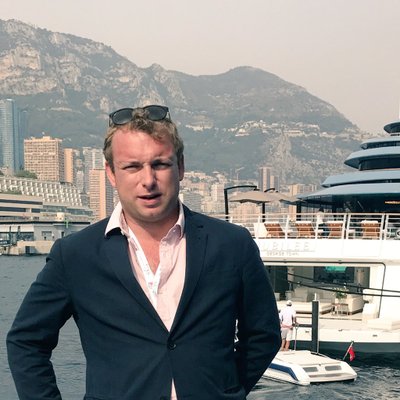 Director & Founder – Gym Marine Yachts & Interiors. 
I began my career onboard superyachts working for some of the world's most discerning clients, finding health & fitness to be a common passion amongst all of them. Starting Gym Marine at 24 has been my proudest achievement yet, and today we are striving to become world leaders in our field.