The Inspire Fitness Folding Bench is hassle-free and can be stored completed flat.
The Inspire Fitness FLB2 Folding Bench is the perfect fitness/weights bench when space is at a premium. The Inspire folding bench is made from the the highest quality materials. This folding adjustable bench design allows you to do flat, incline or decline workouts and offers a unique 6 position adjustment – Flat, 30-degree incline, 45-degree incline, 65-degree incline, 85-degree incline & a superb 20-degree decline option.
Key features of the Inspire Fitness Folding Bench:
Heavy duty rectangular frame and round 11 gauge tubular steel
Two Tone Electrostatic Powder Coat offers a durable maintenance-free finish
Contoured Seat & Back Pads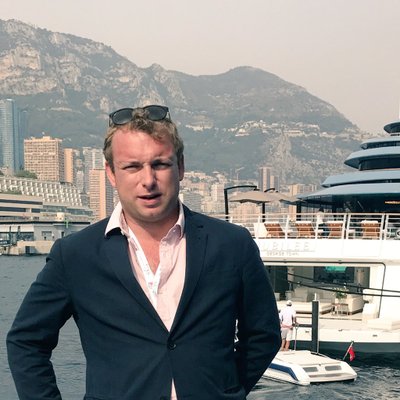 Director & Founder – Gym Marine Yachts & Interiors. 
I began my career onboard superyachts working for some of the world's most discerning clients, finding health & fitness to be a common passion amongst all of them. Starting Gym Marine at 24 has been my proudest achievement yet, and today we are striving to become world leaders in our field.