At Gym Marine Yachts & Interiors, we work with a wide range of suppliers. Each manufacturer is unique, specialising in different equipment with their own individual style. This week we're focusing on Technogym, their history, brand and the future of fitness and Technogym equipment.
When was Technogym Born?
Technogym was first founded in 1983 by President and Founder Nerio Alessandri. At the age of 22 he designed and built his very first piece of Technogym equipment in his garage. Fast forward to today and over 40 million people in the world train with Technogym. With their equipment featuring in 80,000 wellness centres and 300,000 private homes.
What is Special about Technogym as a Brand?
Technogym have built their brand around being known as The Wellness Company. They are committed to promoting Wellness and have been for over 30 years. The Technogym Wellness lifestyle is based on regular physical exercise, a balanced diet and a positive mental attitude. A typically Italian lifestyle with its roots deep in the ancient Roman saying 'mens sana in corpore sano'.
What Type of Equipment do Technogym Specialise in?
Their product range extends to all types of training such as cardio, strength, functional and flexibility. With their lines suitable for both residential and commercial environments. Italian design is a key ingredient for all the Technogym equipment and as a result has enabled them to win several international prizes. Most of all their stunning design has made them a popular brand in the design industry and with luxury hotels.
Which Technogym Equipment are the Best Sellers?
The top three bestselling pieces of Technogym Equipment within the consumer segment is the MyRun, Kinesis Personal and the full Personal Line.
MyRun – More than a treadmill. It is the first solution for running that seamlessly integrates a treadmill and a native app that syncs to your tablet. Designed to offer you the ultimate running experience with personalised training programmes and instant running feedback. As a result, it will improve the way you run. Forever.
Personal Line – A special space deserves special attention. Designers Antonio Citterio and Toan Nguyen gave birth to an authentic collector's collection. Professional-grade Technogym equipment and a smart training experience fit into a sleek silhouette therefore ensuring it matches the most stylish surroundings.
Kinesis Personal – Personal is the ultimate piece of designer gym furniture for the home and wellness spaces. It allows you to rediscover and improve strength, coordination, flexibility, posture control and breathing control.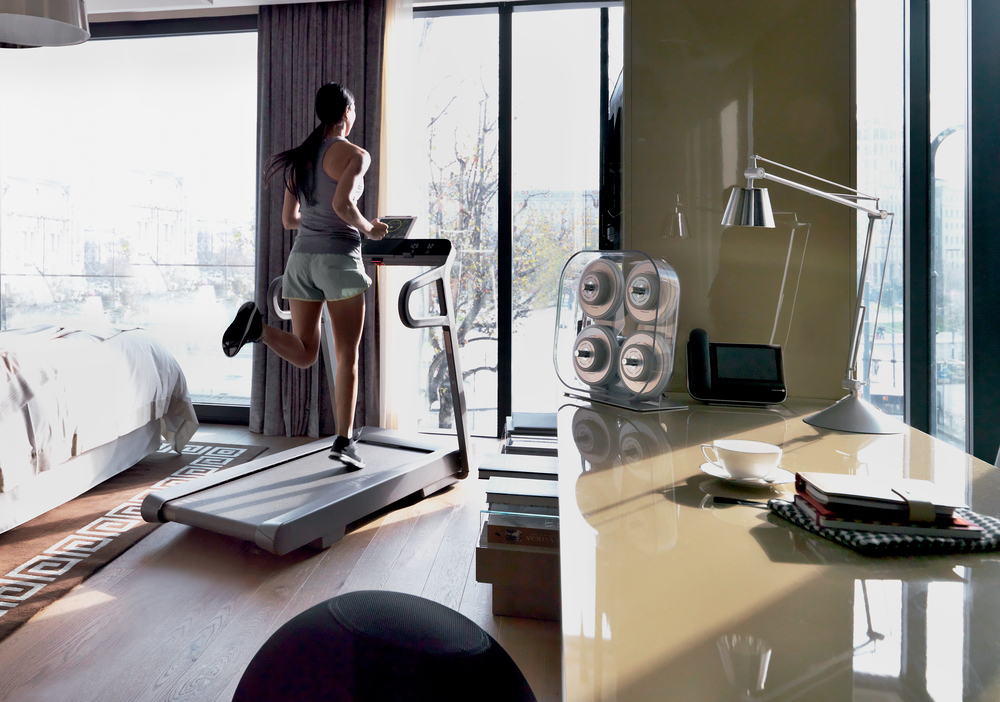 Where do Technogym see the Future of the Fitness Industry going for the Company?
Research and innovation have always been the driving force behind Technogym. Over the years they have always anticipated the trends of the industry. From the launch of the CPR system for heart rate monitoring in 1992, to the first wellness software in 1996 and the first cloud based open platform in the industry in 2002.
Technogym LIVE represents a key milestone of growth and 4.0 innovation in the industry; over the last 35 years, innovation has been a key priority for Technogym to make fitness and wellness grow, to create unique and irresistible experiences for the end users and to guarantee value to operators in a strategic partnership perspective. Thanks to its Apple-like model, Technogym continues to be the only company to have an ecosystem, made up of innovative technology, Italian design, engaging services and content. The Technogym digital Ecosystem, already used by over 10 million people in the world allows, on the one hand, operators to evolve their business model and to be different and better and, on the other hand, it allows the end user to live unique experiences for different passions, in fitness, sport, and health-related needs.
Shop the best selling technogym equipment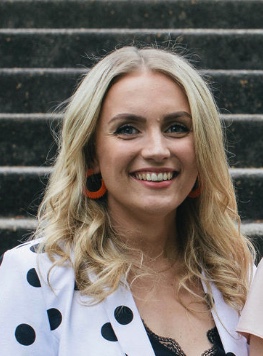 Marketing Executive
Creating exciting content and updating our wide range of products is what I love doing at Gym Marine. It's always great being able to showcase our fantastic projects and engage with customers online. For any marketing related enquires, get in touch!