The Technogym Recline Personal has a sophisticated style
With breathtaking looks, the Technogym Recline Personal bike with the LIVE console offers a workout like no other. At the heart of the Technogym Recline Personal is a high-quality recumbent bike which meets the needs of a professional wellness area focused on unique and exclusive design. The perfect solution for hotels, fitness clubs and spas wishing to offer a special service experience to their customers. For private gyms, the striking, modern design of the Recline Personal complements the interior of any yacht or luxury property.
Designed by Antonio Citterio and Vitra, the Recline Personal offers meticulous biomechanics for an engaging and rewarding cardiovascular workout. This allows you to strengthen your heart and lungs and stay in shape with minimal stress on your back or joints.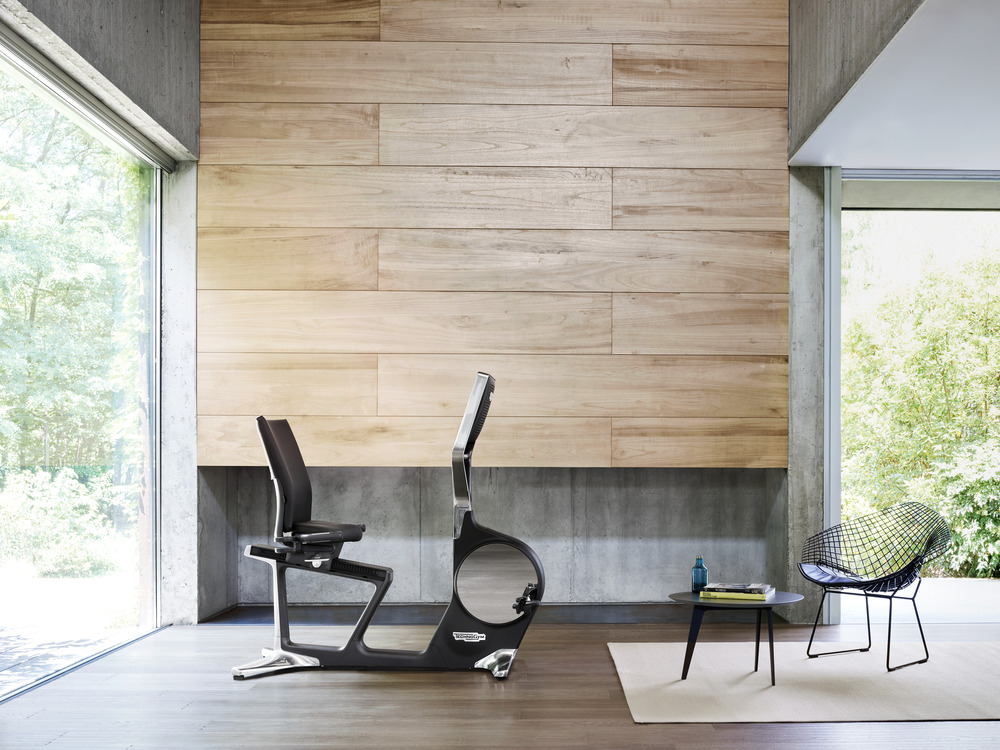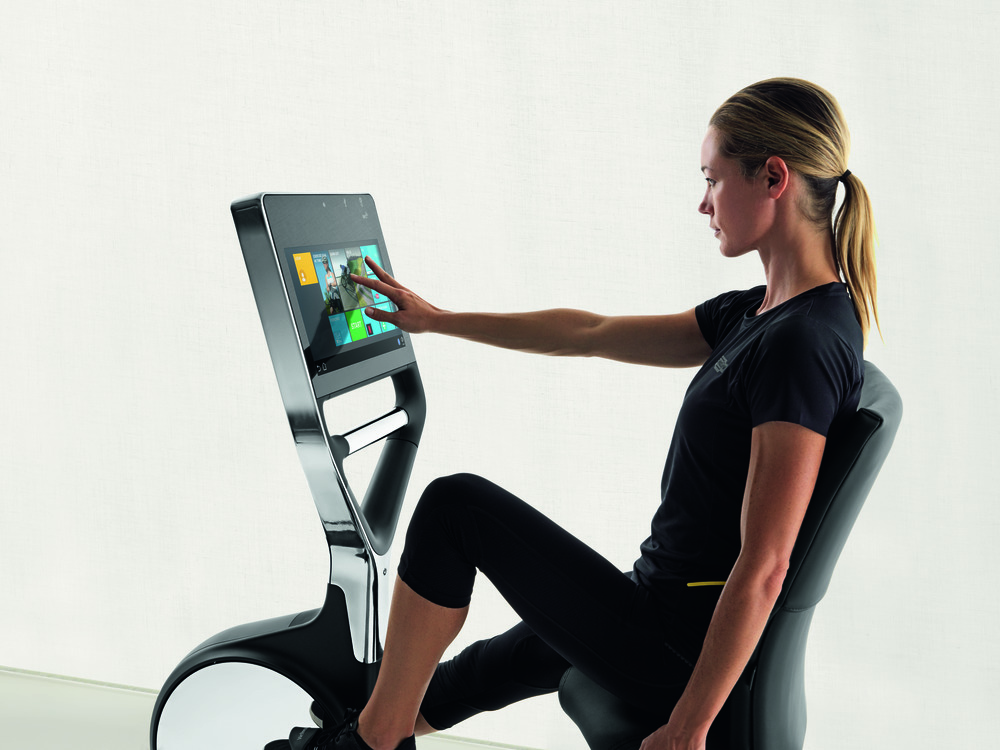 Key Features:
Exceptional Design: for a purely elegant piece of equipment. The combination of glass, aluminium and micro-polished steels makes it an iconic bike found throughout gyms across the world.
Advanced Technology: featuring a large HD-ready 15.6″ console, the Technogym LIVE touchscreen has everything you could want for an engaging workout.
Connected Console: browse the internet, listen to music, experience simulated reality with outdoor routes or catch up on Skype. Your choices are never-ending. Track your fitness too by connecting your Apple Watch or Samsung Galaxy Watch Active2.
Heart Rate Tracking: with the hand sensors on the handles and the telemetric chest strap. You can monitor your heart rate whilst relying on the CPR system to help you perform a constant heart rate exercise programme tailored to your abilities and goal.
Comfort and Safety: a thoroughly researched and tested bike, the touchscreen display has been specifically positioned to encourage the correct positioning. Whilst the height-adjustable seat has an ergonomic design which adapts to your body with a proper back support.
Quick and Stable: the pedals are straightforward to adjust with a single strap. They will accommodate all size feet with its wide base. Lastly, it has a secure fit, with the fastening of the strap comparable to one on a snowboard boot.
Easily Adjustable: every adjustment setting is within easy reach, ensuring there is no compromise to positioning. Furthermore you don't need interrupt your rhythm to alter your resistance.