As the bells ring in and 2020 begins, so do the New Year fitness resolutions. They start with the greatest of intentions, yet most resolutions rarely see it past mid-January. There are a number of reasons why they fail. However, if your goals are specific, you have a plan in place, and you are realistic (not trying to reach your target in a month) then you'll be on the right track.
NEW YEAR FITNESS RESOLUTION #1: LOSE THE CHRISTMAS WEIGHT GAIN
After a few weeks of indulging on plenty of delicious food and drink, it's inevitable that you may be feeling sluggish. Cardio is a great way to get you feeling back to your pre-Christmas self or maybe even better!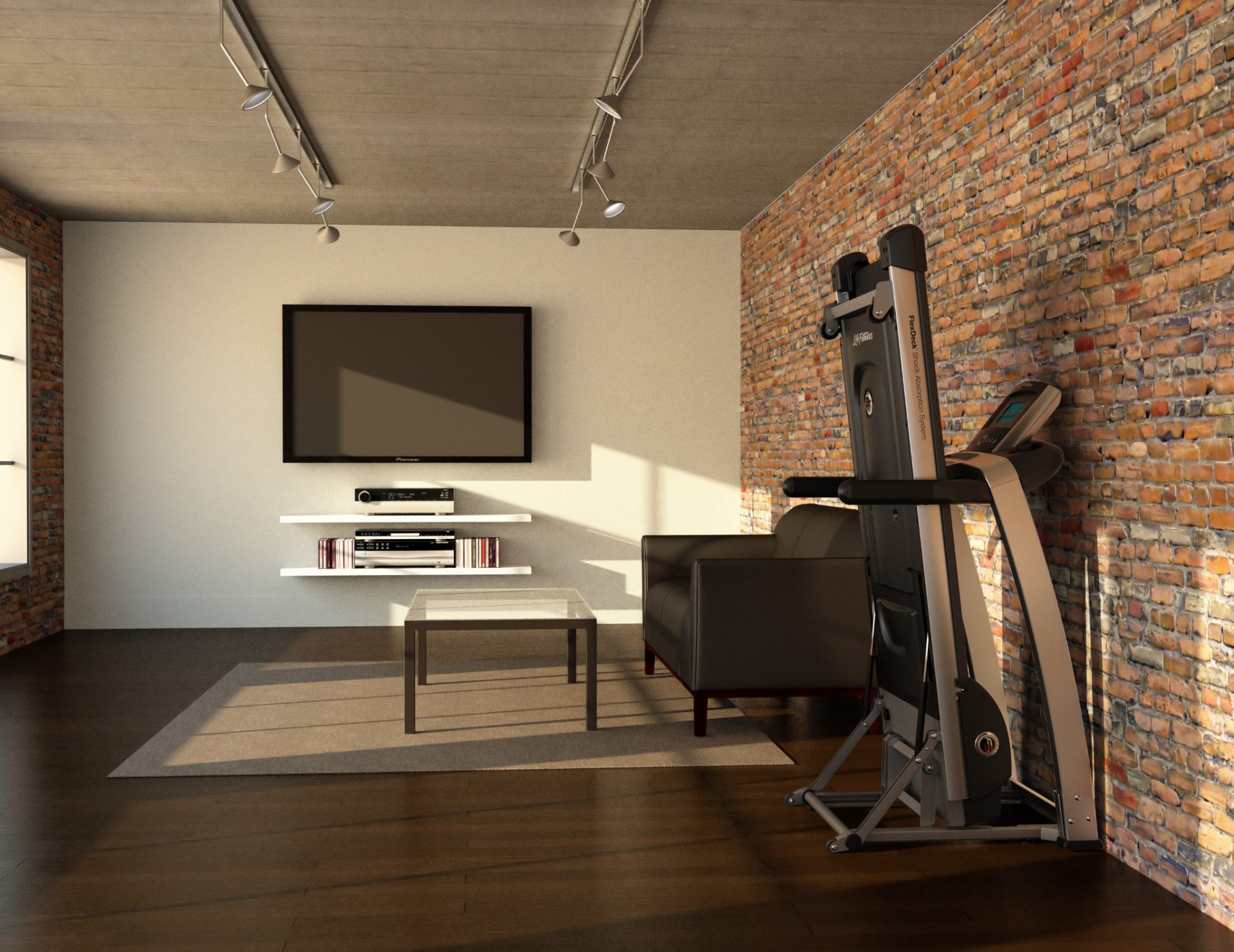 LIFE FITNESS F3 FOLDING TREADMILL
Treadmills are always a popular choice for cardio with various options such as interval training and incline walks. However, they can take up a lot of space. The Life Fitness F3 Folding Treadmill is the ideal solution. Offering everything you would expect in a standard treadmill, only in a compact, foldable design. It doesn't lack in technology either; connect your smart devices and choose from challenging workouts.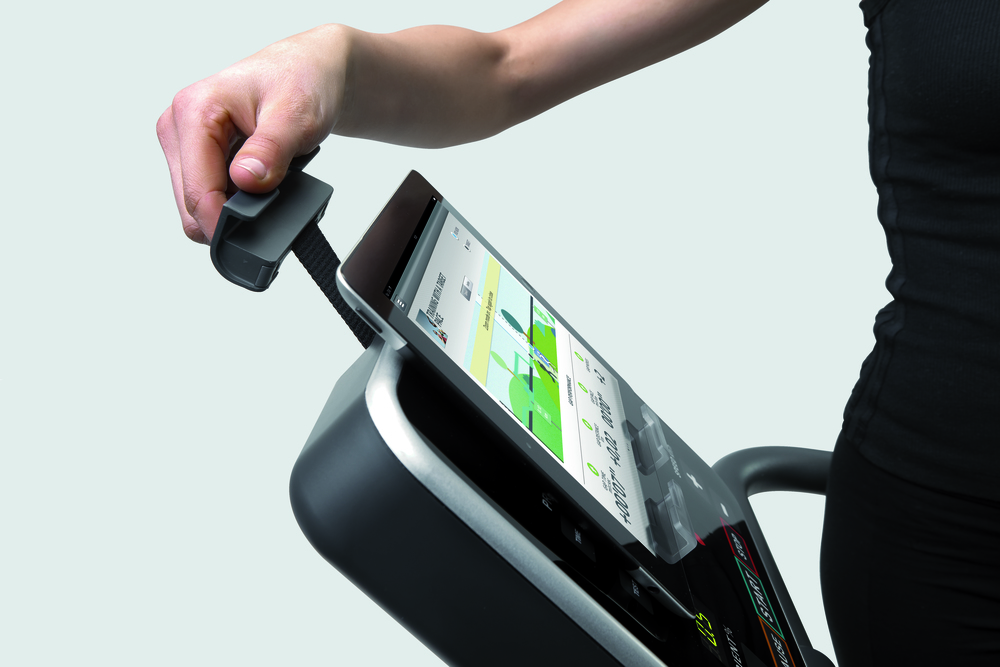 TECHNOGYM BIKE FORMA 
If you're recovering from an injury or want to take the stress off your joints, indoor exercise bikes offer a great low-impact cardio workout. Moreover, when the weather is miserable, they are a much safer option. The Technogym Bike Forma replicates an outdoor cycling experience. Use it as a standard, city or racing bike with the 3-grip handlebars. With the Constant Pulse Rate system, the speed, incline and resistance of the bike can be automatically adjusted depending on your heart. Ensuring you are not only effectively working out in your target zone but safely too. Lastly, if you need a bit of motivation, the entertainment support will position and secure your iPad!
NEW YEAR FITNESS RESOLUTION #2: RUN A MARATHON
A great 2020 goal as not only can you tick off the achievement of completing a long-distance run, but you will improve your fitness along the way. Whether you're an experienced runner or new to the running scene, a fitness tracker is a vital accessory.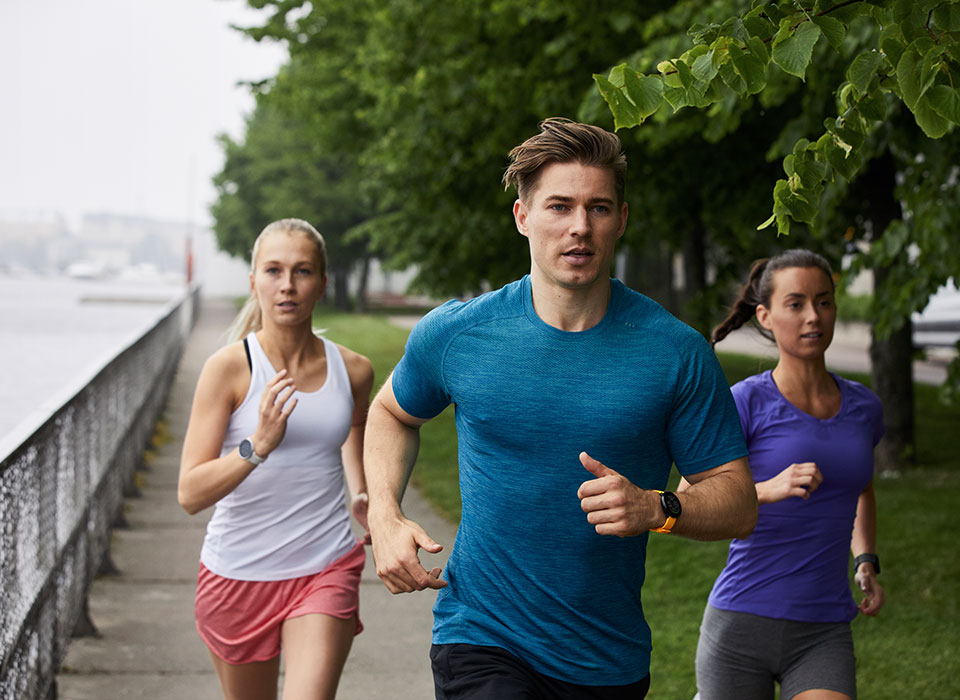 POLAR IGNITE
January blues can easily affect your motivation for marathon training. The Polar Ignite will keep you focused with a running plan all based around your individual metrics. Simply enter the distance you want to run by a specific date and the Polar Ignite will do the rest. In addition, you can find out your running index.  Based on your maximal oxygen uptake, your running index is derived from your heart rate and pace. This score will not only let you see how efficient your running is but can help you improve your performance.
To give your marathon training a kickstart, the Polar Ignite will support your New Year fitness resolution every step of the way (quite literally!)
NEW YEAR FITNESS RESOLUTION #3: IMPROVE STRENGTH AND TONE MUSCLES
Strength training will not only enhance your muscles, but it also increases bone density and can control body fat amongst other benefits. You don't need racks of dumbbells and multiple pieces of bulky equipment to reach this New Year fitness resolution.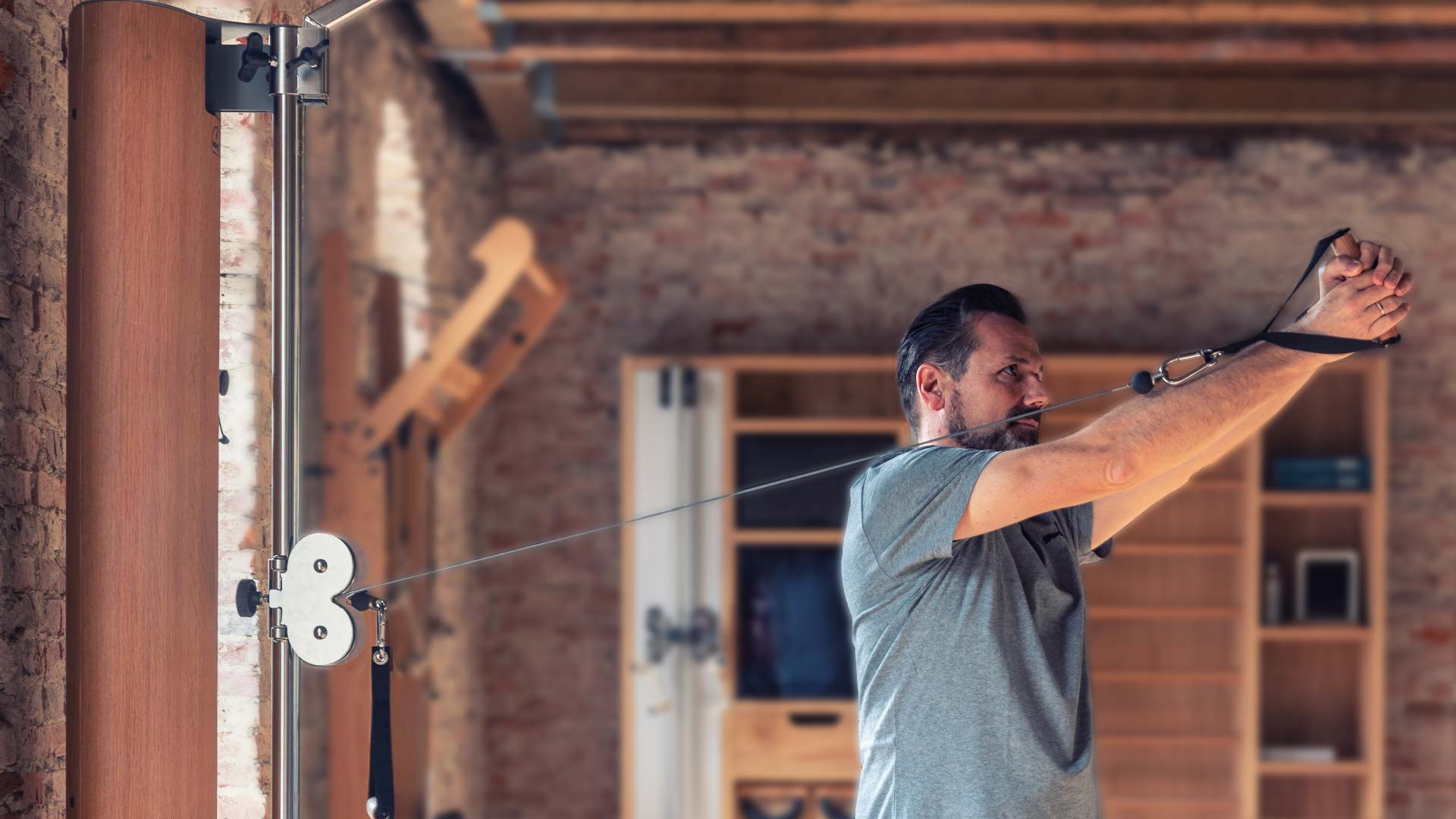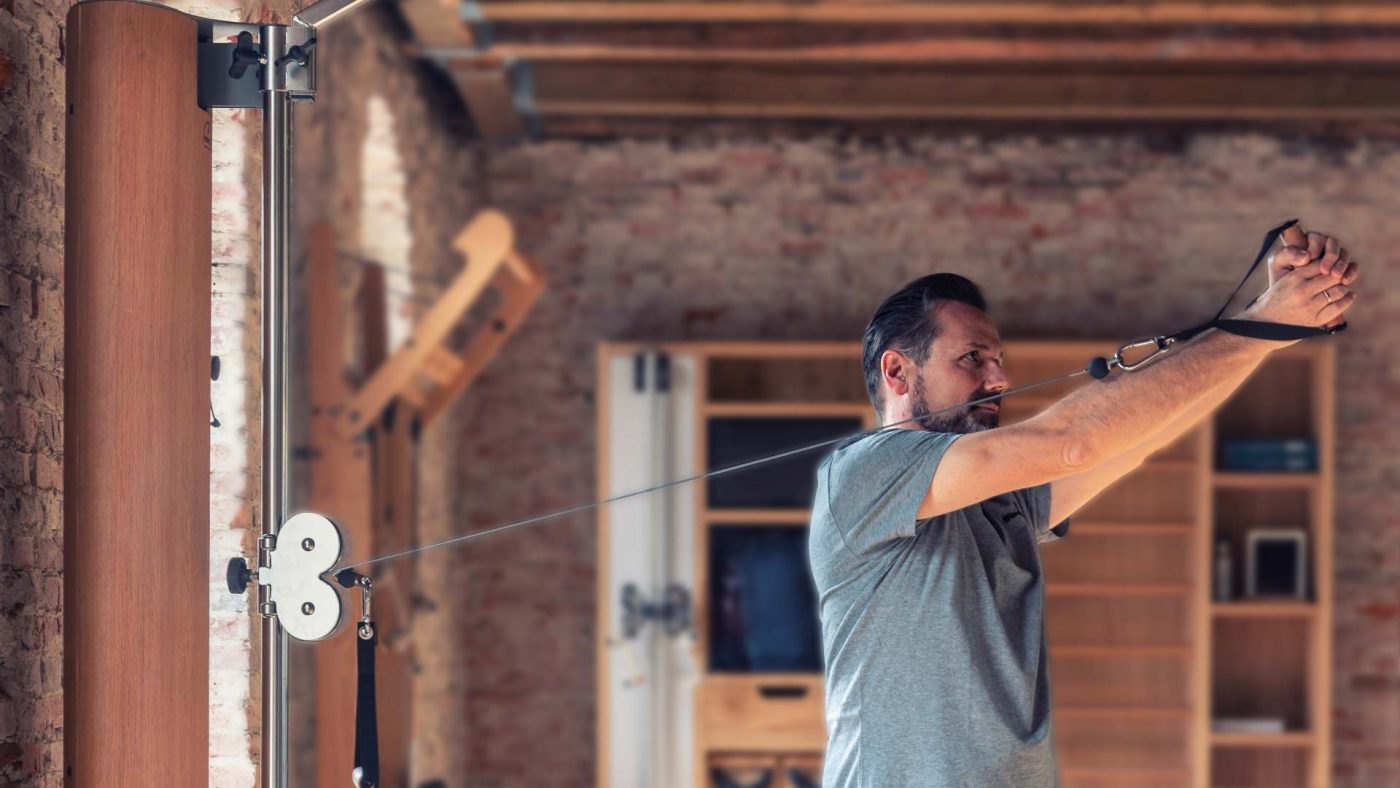 NOHRD SLIMBEAM
A versatile cable machine, over 100 exercises can be performed on the NOHrD SlimBeam, targeting multiple muscles groups. The height of the pulley can be adjusted, along with its weight stack, with a maximum of 75kg. It's beautiful space-saving design is what makes this cable machine truly unique. At 215cm high, 40cm wide and only protruding 20cm into your room, it can fit anywhere. However, with its stunning wood finish, we would recommend you put it somewhere that can be seen!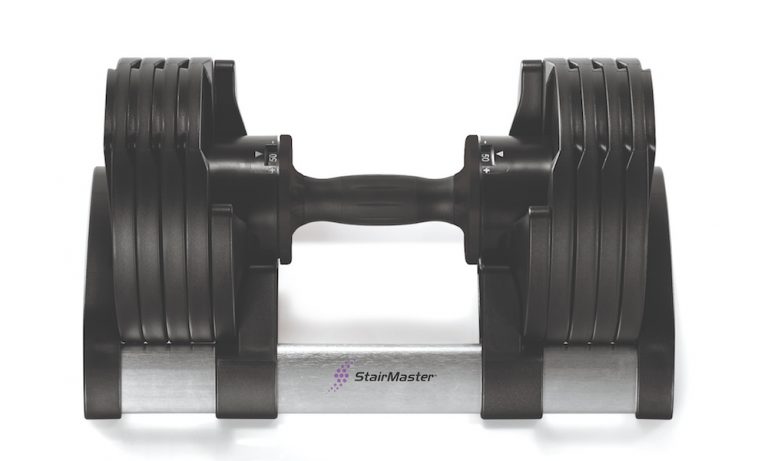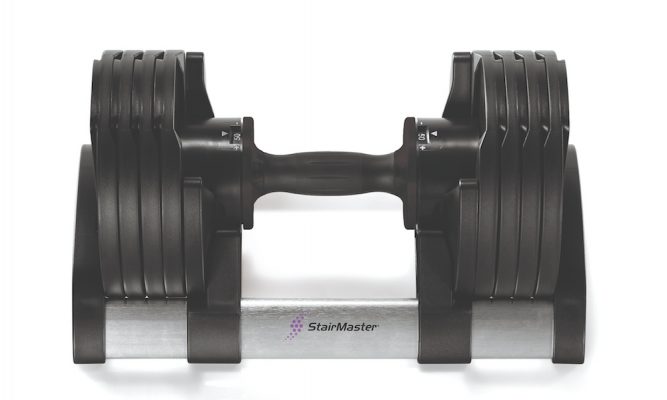 STAIRMASTER TWISTLOCK ADJUSTABLE DUMBBELLS
Dumbbells are another versatile piece of equipment to improve strength and muscle toning for your New Year fitness resolution. Providing a full body training session, target your upper body, lower body and core just with dumbbells. If storage is an issue, the Stairmaster TwistLock Adjustable Dumbbells are the solution. All weights are stored within the cradle, just simply twist the handle to adjust the weight. Ranging from 2.2 to 22.7kg, multiple users can amend the weight depending on their fitness levels.
Plus, if you're looking for a January sale deal, we have two brand new sets and the additional stand on offer with a 28% discount!
TAKE A LOOK AT OUR OTHER FANTASTIC DEALS!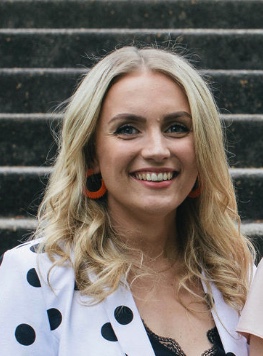 Marketing Executive
Creating exciting content and updating our wide range of products is what I love doing at Gym Marine. It's always great being able to showcase our fantastic projects and engage with customers online. For any marketing related enquires, get in touch!