Life Fitness F3 Folding Treadmill is a rare breed.
This folding treadmill, unlike most others in the marketplace, has high-quality engineering and great electronics. This means that home gym users are guaranteed a health club style experience at the fraction of the price of a commercial model. The Life Fitness F3 folding treadmill also features FlexDeck shock absorption – setting it apart from cheaper folding treadmills. The Life Fitness F3 consists of a sturdy base plus your choice of two consoles — "Go" and "Track Connect".
Key features of the LifeFitness F3 Folding Treadmill
Heart rate monitoring- Contact heart rate hand sensors and wireless telemetry heart rate monitoring system
User-friendly design – Two removable, dishwasher-safe cup holders and an integrated smartphone/tablet holder, which also serves as a reading rack, provide added convenience
Quick start- Remembers your prefered walk, jog and run speeds, as well as three different incline positions
Flexdeck shock absorption system – The FlexDeck Shock Absorption System enhances comfort and reduces knee and joint stress by up to 30%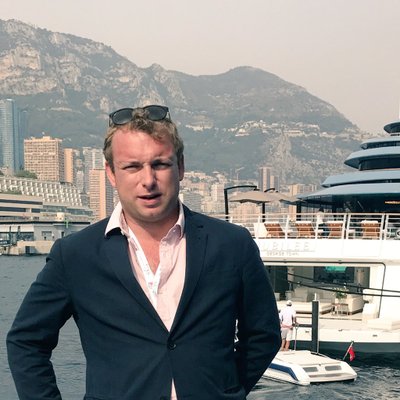 Director & Founder – Gym Marine Yachts & Interiors. 
I began my career onboard superyachts working for some of the world's most discerning clients, finding health & fitness to be a common passion amongst all of them. Starting Gym Marine at 24 has been my proudest achievement yet, and today we are striving to become world leaders in our field.