This gorgeous two-storey penthouse in Fitzrovia (belonging to none other than an actor) was missing one thing – a gym space. We were recruited to convert a spare bedroom into a complete wellness space. The client wanted an equal balance of cardio and strength so he could have a full session with his PT in the comfort of his home.
We were faced with quite the ambitious task, the client wanted a full gym in his spare bedroom. On the wishlist was the Watson Animal Dual Adjustable Pulley with Micro Adjuster, StairMaster HIIT Bike, Watson Pro Dumbbells, Watson Adjustable Bench and enough room for floor workouts and yoga. After managing to piece together a functional and stylish space, there was one piece of kit that wouldn't quite fit without blocking the door and that of course was the feature Dumbbell rack. The rack came out so far that it blocked half the entrance.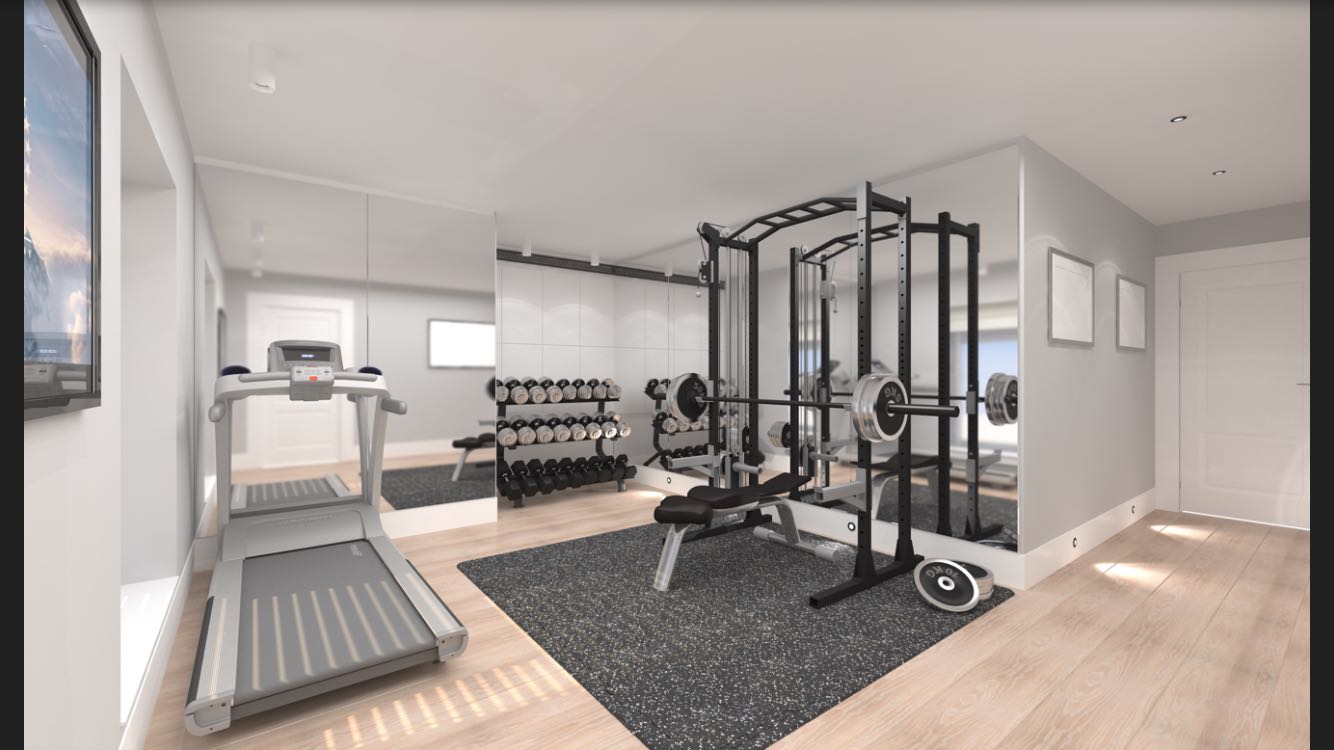 Creating custom gym equipment for our clients is something we are really passionate about, so when we can solve problems with design work, that's even better! This is how we tackled the issue at Penthouse 2: the dumbbell rack was taken back and the sides were refabricated into a more upright "E" shape, reducing the depth of the overall footprint. The access to the gym was no longer blocked and the rack fit seamlessly into its intended space.
Our clients tend to get creative with their spaces and we enjoy a challenge, with this gym the client wanted a solid oak lifting platform that would have been a trip hazard and reduced floor area available for yoga and stretching. We approached the request from a different angle, creating the platform using a 40mm thick oak insert and 40mm dense rubber tiles, creating a flat surface. The customer had also indicated he wanted to reduce the risk of disturbing his neighbours in the flat below. To achieve this we installed an acoustic vibration proofing layer underneath the gym floor tiles.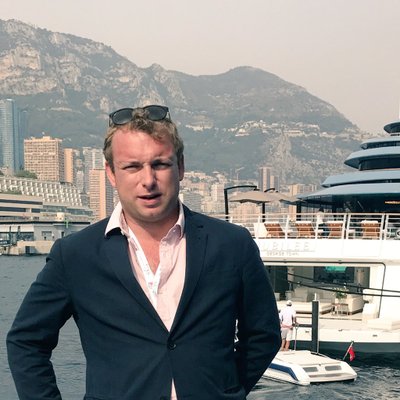 Director & Founder – Gym Marine Yachts & Interiors. 
I began my career onboard superyachts working for some of the world's most discerning clients, finding health & fitness to be a common passion amongst all of them. Starting Gym Marine at 24 has been my proudest achievement yet, and today we are striving to become world leaders in our field.