The StairMaster HIIT Bike will give you a cardio workout like no other
Tested to withstand the even the toughest of workouts, the StairMaster HIIT Bike offers a robust design and features dual action wind resistance that provides a total body cardio workout. The HIIT Bike is designed to push you past your breaking point and keep working long after you can't.
Key features of the StairMaster HIIT Bike
New pedal system makes switching in HIIT workouts quicker and easier
New console position and shorter handlebars for improved console access
Dual-action wind resistance provides a total body workout
Bright user-friendly led display with key metrics
Robust heavy-gauge welded steel construction backed by a leading Full commercial warranty
HIIT console with easy to read backlit display, Bluetooth & ANT+ connectivity, and programmable time, distance, calories, time interval, and calorie interval program
User compatible size range typically 4'11" to 6'8" (150 to 203 cm) tall
Backed by a full commercial warranty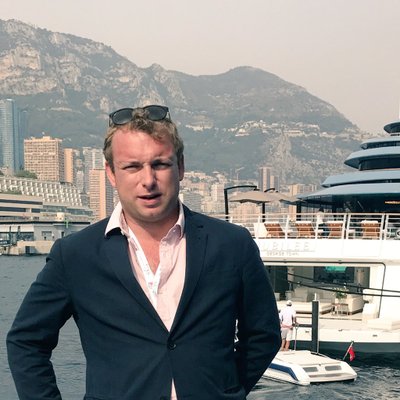 Director & Founder – Gym Marine Yachts & Interiors. 
I began my career onboard superyachts working for some of the world's most discerning clients, finding health & fitness to be a common passion amongst all of them. Starting Gym Marine at 24 has been my proudest achievement yet, and today we are striving to become world leaders in our field.