The first in a series of spotlight posts on our recent gym design projects comes in the form of something new.
Gym Marine has traditionally been mostly involved in superyacht gym design. Recently, we have branched out to look at helping consumers with home gym projects through the launch of our Gym Marine Interiors department. However when a project as exciting as TONIQ lands on our doorstep, there's no way we can say no to trying our hand at a bit of commercial gym design…
WHAT IS TONIQ?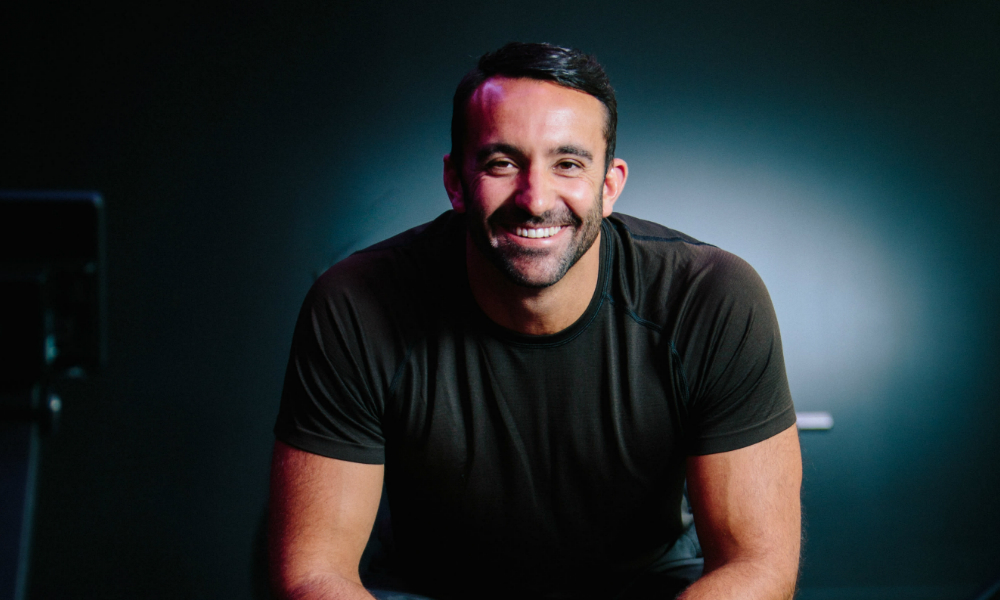 This gym is the brainchild of Bath based Personal trainer Arron Collins-Thomas; a well known face amongst fitness enthusiasts in our hometown. Having trained his private clients at prestigious locations such as Babington House and the F.Zeen Retreat in Kefalonia, Arron was searching for a location for a new type of class-based gym to emulate the success of similar formats making waves in London (such as Un1t, Barry's Bootcamp and 1Rebel).
A key part of any commercial gym design is ensuring that the equipment matches the atmosphere an operator wishes to create, and so Gym Marine Interiors was chosen to design and outfit this amazing space.
HOW DOES IT WORK?
Memberships at TONIQ include access to 3 different types of group training session, each led by 2 trainers to ensure that attendees get maximum motivation and keep improving their technique throughout the programme.
The aptly named SWEAT session puts members through a gruelling 45 minute cardio-focussed workout, featuring lighter weights and higher reps. STRONGER is a slower, heavier weights-based class and BURN focusses on circuit training style sessions designed to increase endurance.
WHAT'S IT LIKE INSIDE?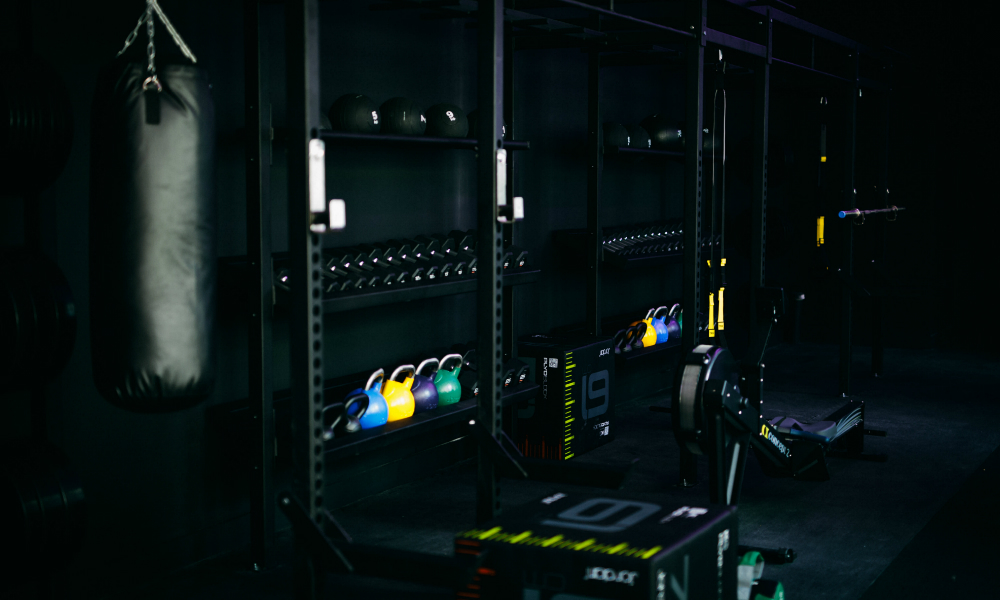 The gym's atmosphere is designed to get the heart pumping and foster intense workouts. Aside from the top-of-the-range soundsystem, bright LED strip lights have been used to create a kind of 'club-vibe' that provides that extra bit of motivation when you're flagging on the third and final round of your SWEAT circuit.
As part of this futuristic gym design, Gym Marine Interiors created a custom sled track for TONIQ- which is divided into two lanes using a 14m purple LED strip. This forms the centrepiece of the gym, alongside a custom designed rig drawn in-house and manufactured by Watson Gym Equipment. The rig includes an end-to-end run of close-grip monkey bars; offering a serious challenge to those who dare try to complete the entire length at speed.
Cardio options include airbikes, Ski-Ergs and Rowers – all crossfit style machines that are perfect for shredding fat through HIIT style workouts. A large selection of free-weights from the likes of Jordan Fitness and Escape complete this gym, including a nearly-impossible-to-lift-let-alone-throw 40kg Slam Ball (I couldn't even get it back onto the rack it was so heavy).
ANY MORE REASONS TO JOIN?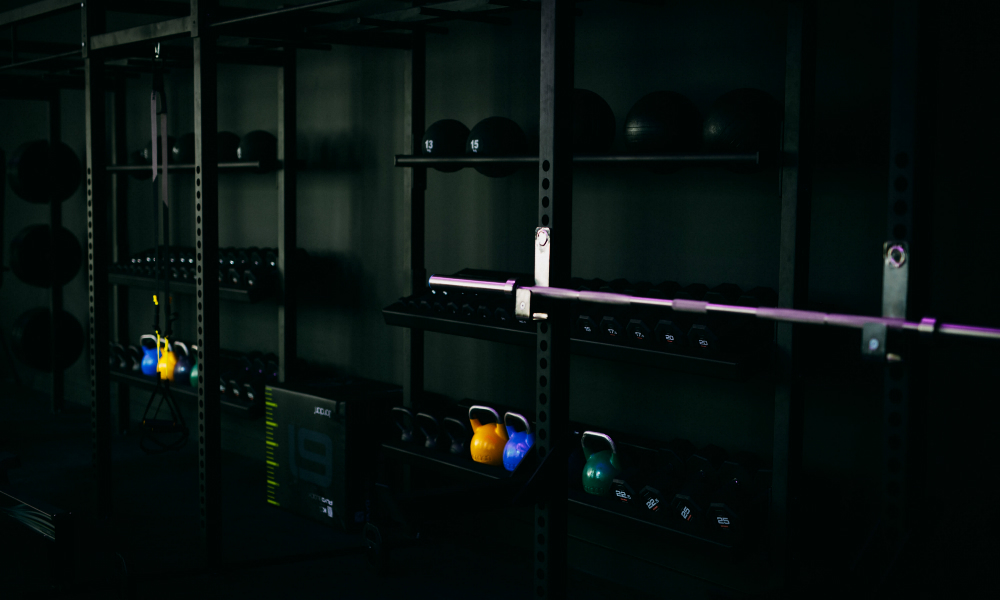 You mean aside from the unique atmosphere, the premium equipment and the amazing workouts?!
Arron's plan for TONIQ is to create more than just a gym; his ambition is for the members to interact in one of the city's most active fitness based communities. Membership at TONIQ gives you access to social nights, talks and competitive fitness events that bring together different sporting groups under one roof. Inside the gym Arron is introducing various local and national brands to the TONIQ community, including Cold Press Juice brand The Juice Collective and fitness label Lululemon.
Needless to say, there are big plans for this gym!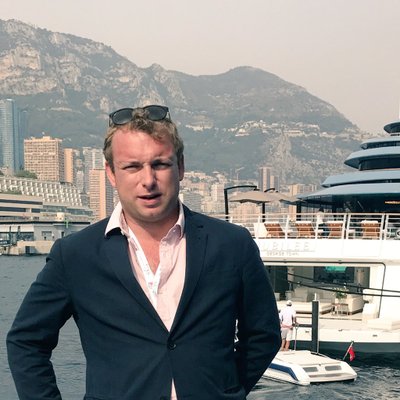 Director & Founder – Gym Marine Yachts & Interiors. 
I began my career onboard superyachts working for some of the world's most discerning clients, finding health & fitness to be a common passion amongst all of them. Starting Gym Marine at 24 has been my proudest achievement yet, and today we are striving to become world leaders in our field.