This week we've been enjoying a deep dive into the best spinning bikes the industry has to offer. Spinning offers more benefits than one would think, whether that's shedding the pounds or looking to enhance performance there's numerous reasons to take up this exercise. It's also a great workout for those who prefer to exercise in the comfort of their own home thanks to their compact size.
This exercise is an efficient calorie burner, with an hour long ride at moderate intensity burning around 420-620 calories! Including both endurance and cardiovascular training, spinning incorporates aerobic and anaerobic exercises.
It also puts far less pressure on your knees and your feet than other forms of cardio. The exercise is gentle on injuries, joints and tendons and ensures fitness longevity. Excellent for building lean muscle particularly for your legs and core.
Personalise your Indoor cycle
So here we've rounded up a few of the best spinning bikes on offer so you can find the perfect one for you. These bikes offer more than just smart features and sleek designs – customise your indoor bike with a choice of stylish colours and even personalised logos.
The products - Our picks for best spinning bikes
The Technogym Group Cycle stands for high performance and innovation, merging design and technology. Experience real road cycling with this suave indoor bike. With four-way one touch adjustments the bike provides optimal cycling positions. Intuitive graphics and tactile clicks gives precise adjustments between the 20 levels of resistance. The pedals also ensure ideal fit, proper posture and uncompromising performance.
Choose the vibrant yellow or a glossy grey which features the new sweat-proof frame. Opt for the Connect Console and sync it to the Mywellness app; allowing you to track your performance across various platforms.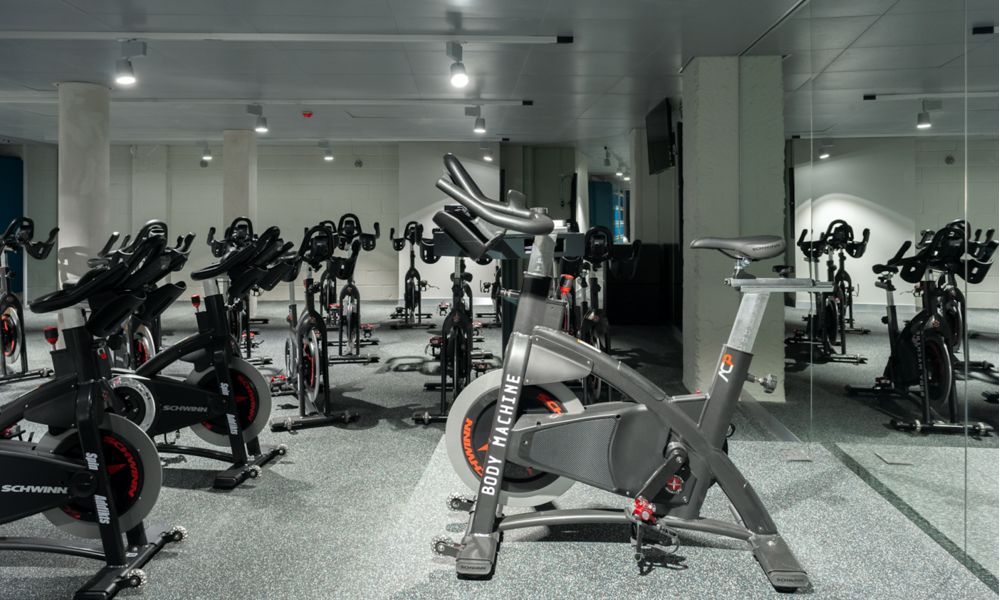 Take your riding experience to a whole new level, these bikes are packed with the best-in-class features. The AC Power boasts an efficient generator, isolated from the flywheel vibration to increase durability. As well as resistance and gear indicators on a single no scroll screen. This bike also boasts a precision power meter with 1.5% accuracy. With Bluetooth and ANT+ connectivity also, engage with leading cyclists worldwide.
Choose two pedal options – the standard or the triple link. The handlebars are also designed with the user in mind, reducing pressure to the hands in performance positions.
The smaller design of the AC Power allows you to fit more bikes in a commercial setting or place it in your home without taking up too much space. Customise your bike with a selection of colours – match it to your home or yacht gym and opt for bespoke logos for a personalised design (as seen above).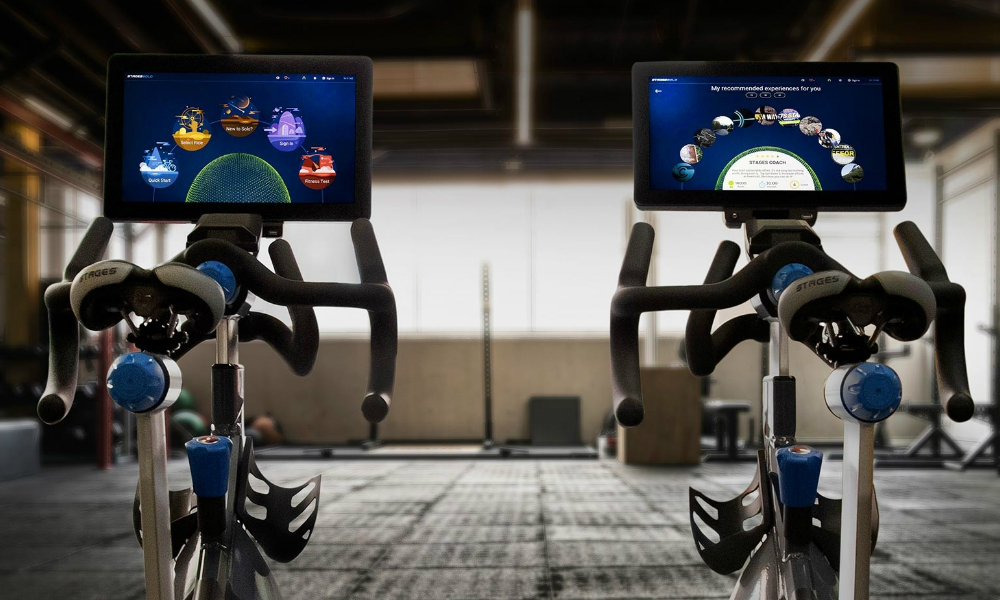 Offering an advanced user experience, this bike gives you an engaging interface, diverse journey options and highly accurate feedback and performance tracking.
The 15" tablet features the Stages Flight group display tech, giving you a studio experience in a single-rider environment.
Every ride is personalised, set goals and track results over time. The Stages Solo gives you unlockable achievements, enticing users to try a variety of challenges, keeping you motivated throughout your session. Choose their unique programmes to keep you riding:
Beats – Crafted around music
Mix – Built around visuals and music
Coach – Made for cyclists who love a structured ride
All designed around specific goals, keep moving, burn some serious calories and achieve specific fitness goals with one of our best spinning bikes.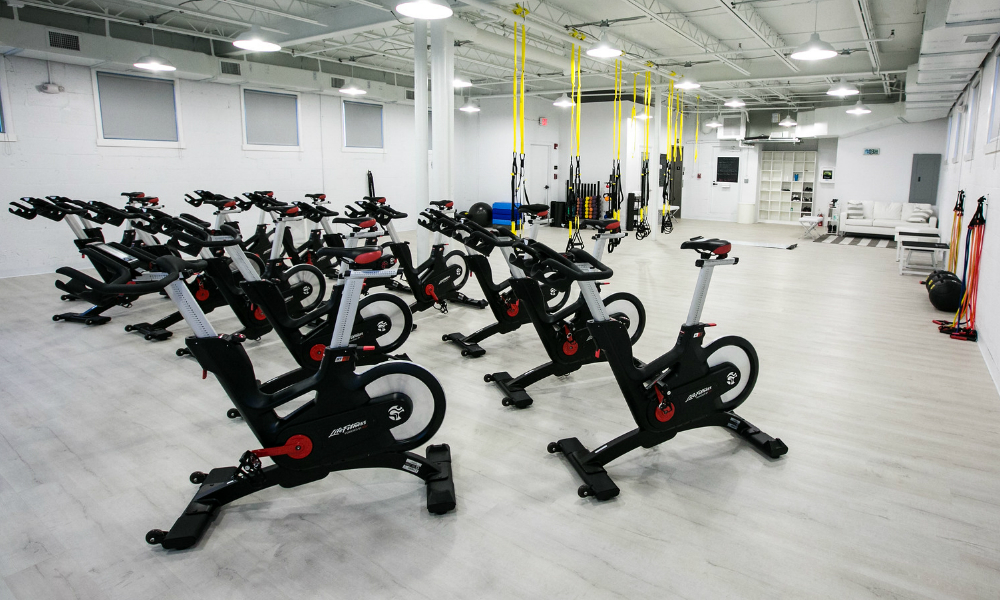 This bike gives an innovative two-stage drivetrain and delivers the market's most accurate power meter (+/-1%). Offering also, 100-level precision magnetic resistance.
Enjoy the patent-pending Coach By Colour training console. Showcasing a bright, self-powered, integrated TFT screen and a front LED.
Definitely worthy of the best spinning bikes category, the IC7 also has a self-powered generator and a four-way adjustment feature.
So whether you prioritise performance, connectivity or ease of use, our selection of best spinning bikes give you a range of unrivalled options to choose from. Make it unique to you by choosing custom finishes, colours and logos. Browse our full range of spinning bikes here.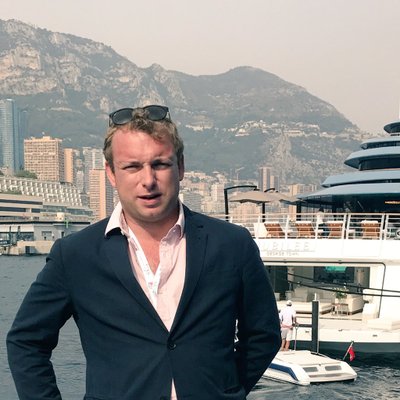 Director & Founder – Gym Marine Yachts & Interiors. 
I began my career onboard superyachts working for some of the world's most discerning clients, finding health & fitness to be a common passion amongst all of them. Starting Gym Marine at 24 has been my proudest achievement yet, and today we are striving to become world leaders in our field.