This week we are jetting off to Mallorca for the annual Pinmar Golf Tournament. Following their spectacular 30th anniversary event last year, 2019 marks an even greater celebration: the grand finale! Over the last 31 years, The Pinmar Golf has grown from a small local tournament to an international industry event attended by many within the yachting industry. Of course, plenty of golf will be played across the 3-days, but there is also a fantastic brunch, a VIP party and competitions for socials players which we have been lucky enough to sponsor. All finished with a magnificent black tie gala. We can't wait to return to Golf San Gual for The Pinmar Golf 2019.
Pinmar Charity Fund
Objectives of The Pinmar Golf are to bring the superyacht community together for sport, entertainment and networking. However one of the main focuses of the event is the charitable fundraising. Over the years they have raised a phenomenal amount of money. Last year, the Pinmar Charity Fund hit a milestone when they raised over a total of €1million to date, with the funds distributed to various charities. Divided into quarters, the winning yacht team have the honour of choosing charities to donate 25% of the funds too. With the remaining funds for 2019 being donated to Marine Conversation, Mallorca-based and Industry related charities.
Our Competition
For the second year running, we are hosting the putting green competition. Attendees can take on the Gym Marine Lean Mean Hole 19 Putting Green and have the chance of winning one of 4 prizes, one of which includes a Polar Ignite Fitness Watch! Putt a ball into our chute, follow it down the steps and aim for the target hole at the far end of the green, simpler than it sounds! The winners will then receive their prizes at the fantastic Gala Dinner.
To see what we are up to whilst we're there, follow our instagram account @gym.marine.
Take a look at our time at The Pinmar Golf Tournament 2018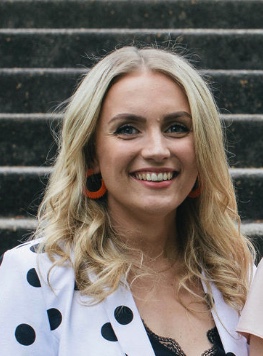 Marketing Executive
Creating exciting content and updating our wide range of products is what I love doing at Gym Marine. It's always great being able to showcase our fantastic projects and engage with customers online. For any marketing related enquires, get in touch!