Due to the combination of larger vessels and younger owners, there has been a rise of dedicated onboard superyacht gyms in recent years. Many gym designs are based on the specific owner's needs or those of any fitness orientated family members. However, for charter vessels this can be more difficult. It is common that pre-existing wellness facilities don't meet the requirements or expectations of guests. Understanding this difficulty, here at Gym Marine we introduced our superyacht gym rentals service.
Our rental service is particularly beneficial in the current climate. As refits came to a halt this year due to coronavirus, many superyachts will be starting the summer season without the wellness areas they had wanted. For both charters and private superyachts, the hope of a gym with top of the range equipment is not lost.
Why Rent Gym Equipment for Superyachts?
From guests that want the option to stay active, to those enjoy sticking to their daily workout routine on their favourite piece of equipment, charter vessels are expected to meet the demands of all guests. When guests come onboard a superyacht they expect a first class service. As the whole charter experience is bespoke to each guest, finding out their workout routine and sourcing their specific equipment will enhance the experience. Similarly, owners of private vessels may want to add their new favourite piece of equipment to their already existing superyacht gym for their holiday.
How do Superyacht Gym Rentals work?
We can adapt the current wellness area to fully meet the expectations of even the most demanding of guests. If there isn't a dedicated gym onboard, we can suggest suitable locations, space-saving equipment and superyacht gym rental kit that is ideal for outdoor workouts.
Step 1 – Equipment Choice
Choose from our range of rental kit or request an item of your choice. If there is a particular machine that your guest prefers to workout on, then we can source it for them. Alternatively, they may bring their personal trainer onboard and have a structured plan. If so, we can directly discuss with the personal trainer their equipment needs. There are endless options as we have an unlimited selection of equipment which includes all major brands such as Technogym and Life Fitness.
Step 2 – Location
During charter season, superyachts are constantly on the move from one day to the next. When using our superyacht gym rental service, we can drop off equipment to any port in the Mediterranean without interrupting your schedule.
Step 3 – Installation
To make the rental process as smooth as possible, we also offer installation as part our delivery. Our team of English-speaking engineers can install the equipment as well as offering crew training, ensuring that everything is ready the minute guests step onboard.
Step 4 – Charter Support
To ensure that there are no disruptions to guests we will offer support throughout the rental period. All our superyacht gym rentals can receive global warranty and premium technical support if any issues arise.
Step 5 – Collection
Once your guests have departed, we will arrange collection from your closest port. Regardless if it is different from where we dropped it off. Alternatively, there is always the option to extend your rental period or purchase your superyacht gym rentals!
Summer season is fast approaching, we highly recommend getting in touch sooner rather than later as there will be less limitations on what products are available. However, we understand requests can be last minute, which as always we will do our upmost to ensure clients wishes are fulfilled!
Our superyacht gym rentals client review
"One of our longstanding charter guests, a world-famous professional sportsman, asked us to organise some extra gym equipment for his time on board. Gym Marine provided us with some great rental options and our client ended up loving the kit so much that he decided to keep it!" – Captain of 70M Superyacht
get in touch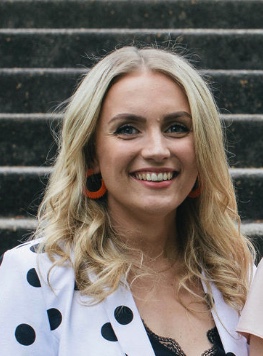 Marketing Executive
Creating exciting content and updating our wide range of products is what I love doing at Gym Marine. It's always great being able to showcase our fantastic projects and engage with customers online. For any marketing related enquires, get in touch!