The fitness industry worldwide is worth $81.2bn, and the superyacht industry is right up there amongst some of its biggest customers. Designers are creating beautiful wellness areas for their new builds, and owners are starting to integrate gym areas into current spaces when they are refitting their superyachts. Nowadays, charter guests often expect to see a workout area during their time on board. Superyacht gyms have become an integral part of the boat- slide left to see some of the best ones in the world today.
M/Y FREEDOM 70M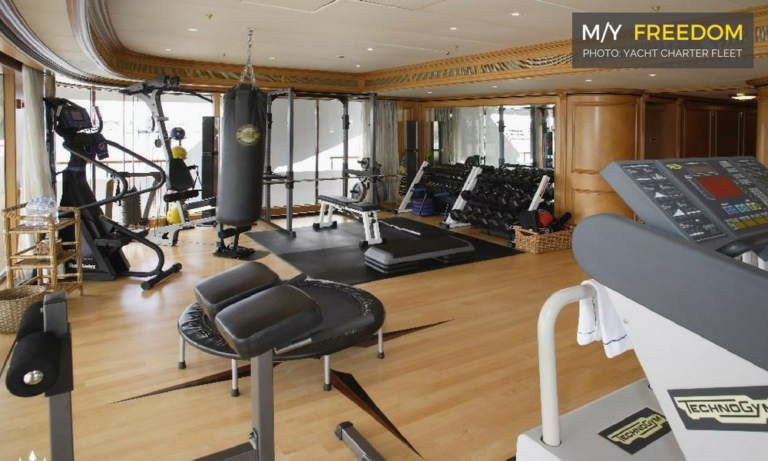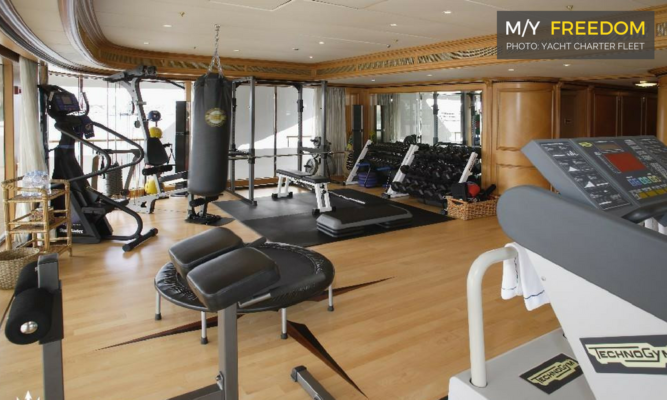 Built by: Benetti
Interior Design: John Munford
Equipment: Technogym
Why We Love It: This gym has a hugely diverse range of equipment- from the power cage to the butt-shredding climber. The layout is extremely well thought out and not at all cramped. This is a fantastic workout space and definitely one of the biggest ever superyacht gyms.
M/Y GRACE E 73M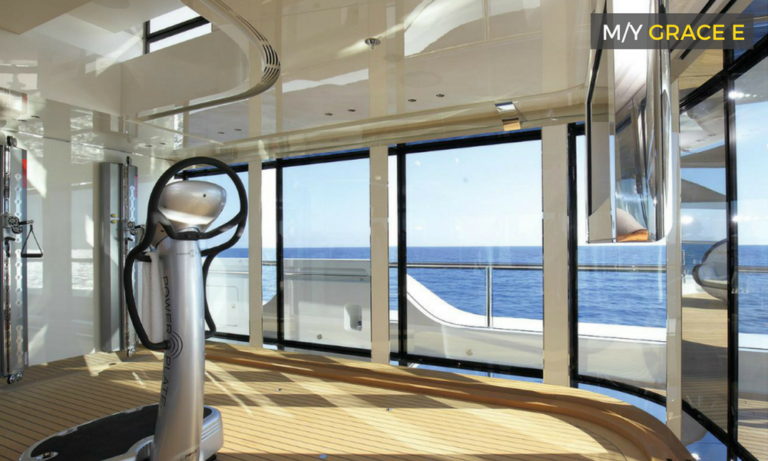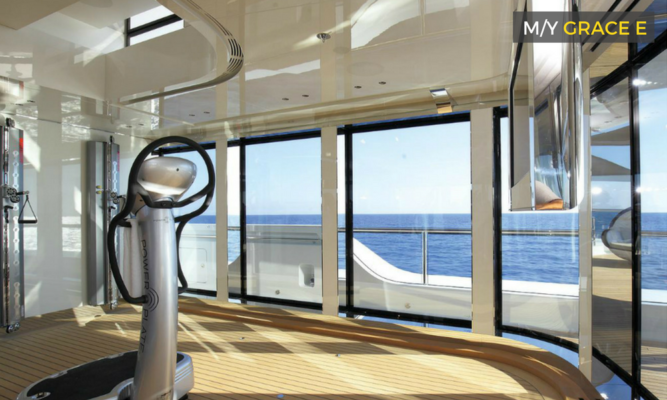 Built: Perini Navi-Picchiotti
Interior Designer: Rémi Tessier
Equipment: Power Plate
Why We Love It: The whole upper deck of Grace E has been dedicated as a wellness, gym, spa and beauty area."The wellness deck was an idea that came from the owner's previous yacht [a 164-foot Codecasa also called Grace E], where we had retro-fitted a gym on the upper deck," says Capt. Eddie Cooney. "This was a starting point of the interior design for Grace E, as the owner wanted it on the top deck to take advantage of the big windows, rather than in a poky space in the lazarette."
M/Y ONA 110M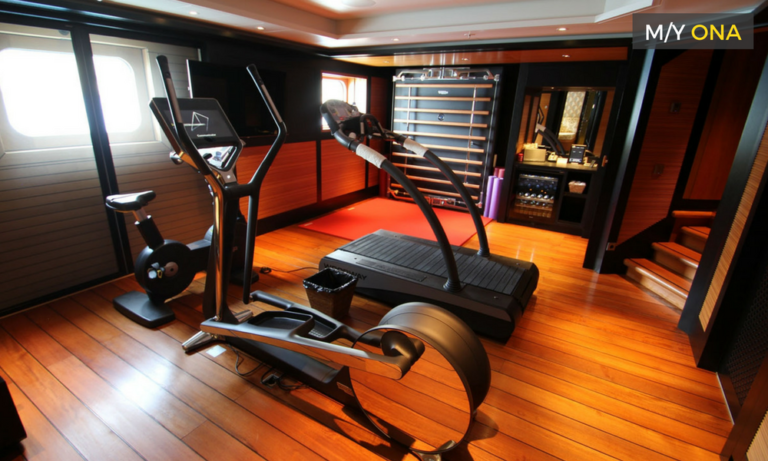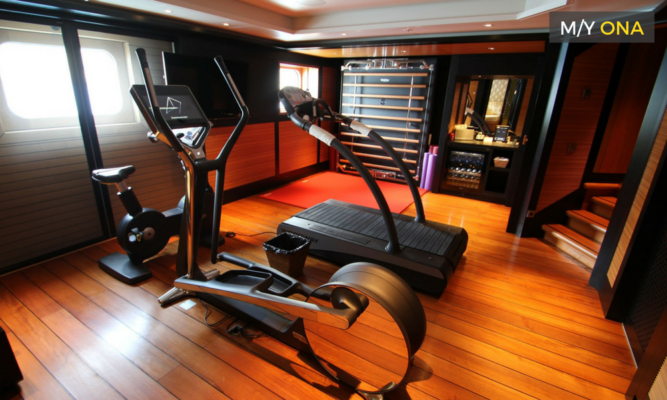 Built by: Lürssen
Interior Design: Alberto Pinto
Equipment: Technogym
Why We Love It: You have to mention Ona's gym because when you walk in, you really do feel like you're walking into one of the world's most luxurious spas- all thanks to Pinto's fantastic interior design work. It's a really generous and welcoming space, we love it.
M/Y ULYSSES 107M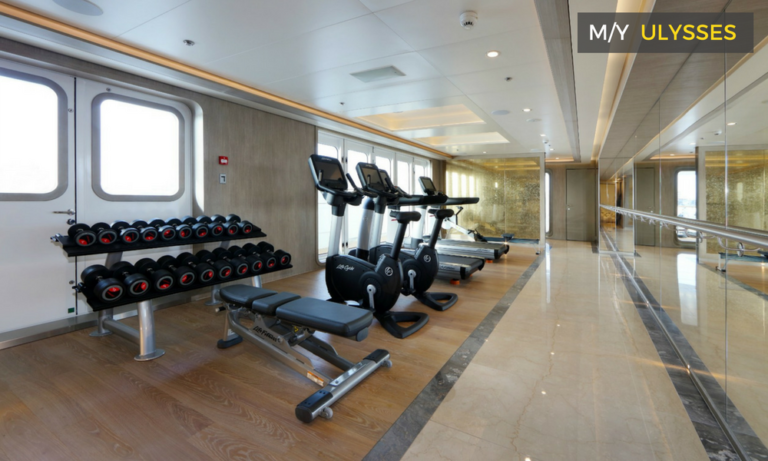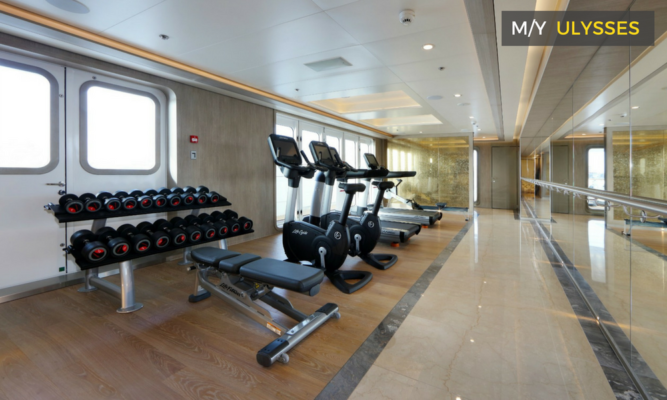 Built By: Kleven
Interior Design: H2
Equipment: Life Fitness
Why We Love It: It's a beautiful and bright open area, and the mirrored wall behind the cardio kit gives the gym a sense of openness and space. A simple, but effective line up of equipment from world leader LifeFitness- the main pieces are in pairs so friends can train onboard together.
M/Y TITANIA 73M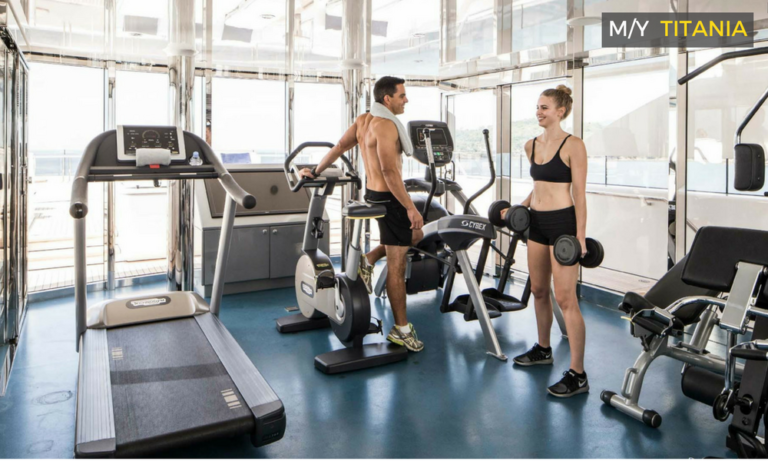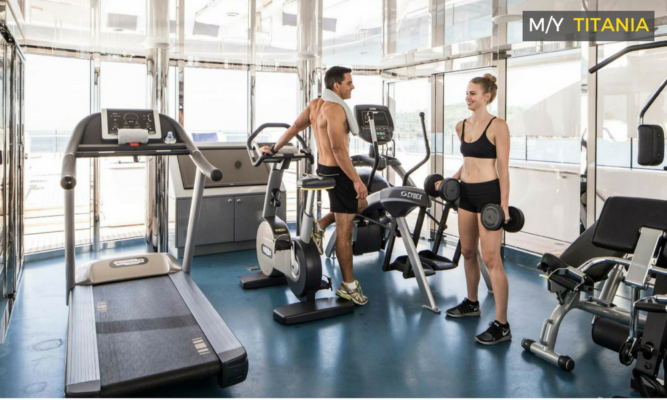 Built by: Lürssen
Interior Design: Espen Oeino
Equipment: Cybex, Technogym
Why We Love It: It's a bright and well-equipped area right up at the top of the boat. The Cybex Arc trainer is particularly cool as an alternative to a traditional elliptical cross trainer, and the Technogym Unica offers enough functionality to be a complete gym in itself!
M/Y SYCARA V 68.16M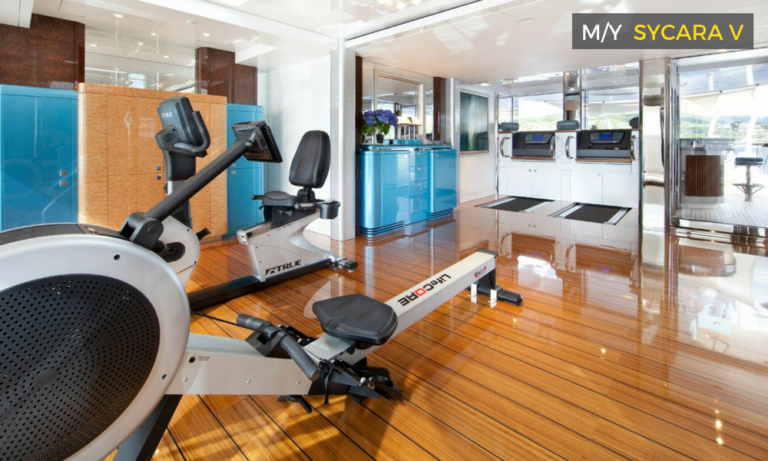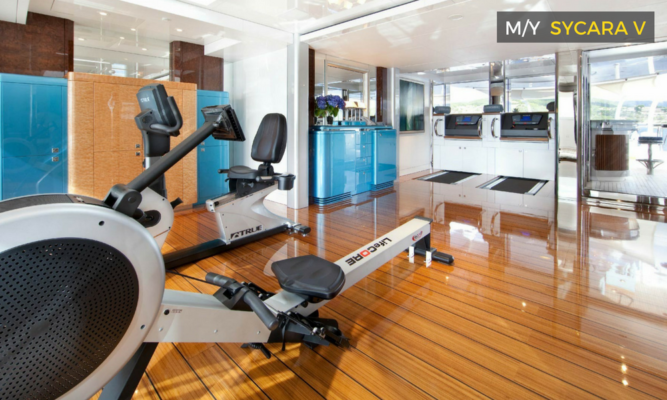 Built By: Nobiskrug
Interior Design: Craig Beale
Equipment: True Fitness
Why We Love It: Take a look at the treadmills in the background… What a fantastic space-saving solution, and a beautiful way to truly integrate your equipment into the boat. Not to mention the storage cupboards underneath the consoles- that's what we're all about! It's a 'thumbs up' from us for sure.
M/Y MARTHA ANN 70.11M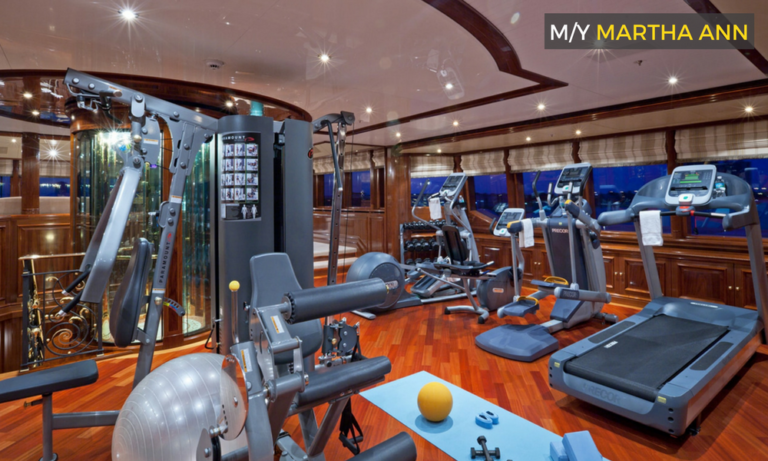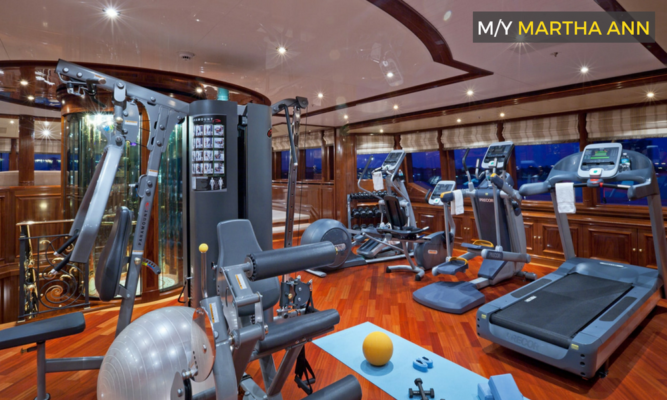 Built by: Lürssen
Interior Design: Zuretti
Equipment: Precor
Why We Love It: Here's a full range of Precor equipment, which is top of the range commercial-grade fitness kit. The gym area is absolutely massive! Situated up on the bridge deck above the waterline, it has direct access to the swimming pool; and although you can't tell from this photo has lots of light flooding in during the day. Best of all, the designer hasn't left out the strength equipment- many superyacht gyms tend to be solely cardio focused!
M/Y SHERAKHAN 69.65M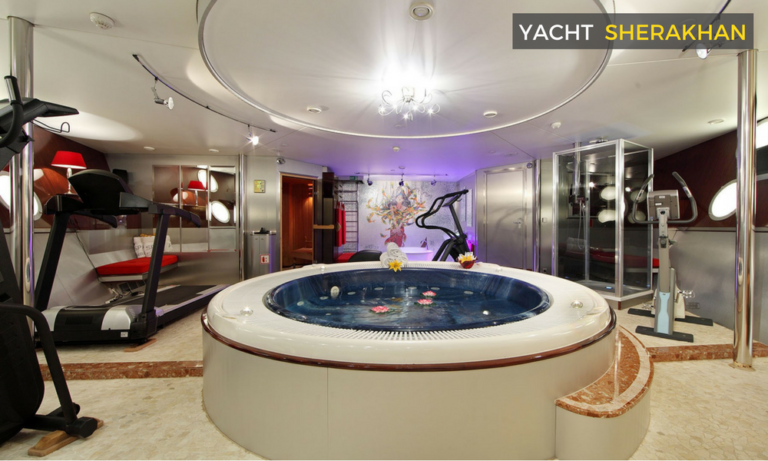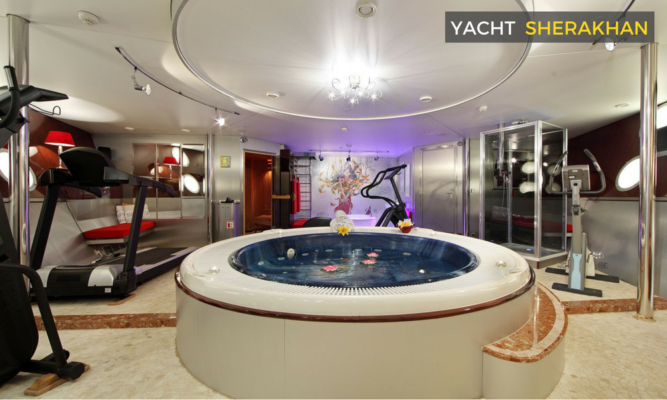 Interior design: Rijntjes
Built by: Vuyk
Why We Love It: It's brilliant that Sherakhan's gym has been integrated into a larger wellness area. The astounding beauty of the ex-exploration ship is only enhanced by the look and function of this luxurious room. With their own beauty therapist on board, there is no excuse not to feel fabulous!
M/Y QUATTROELLE 86.11M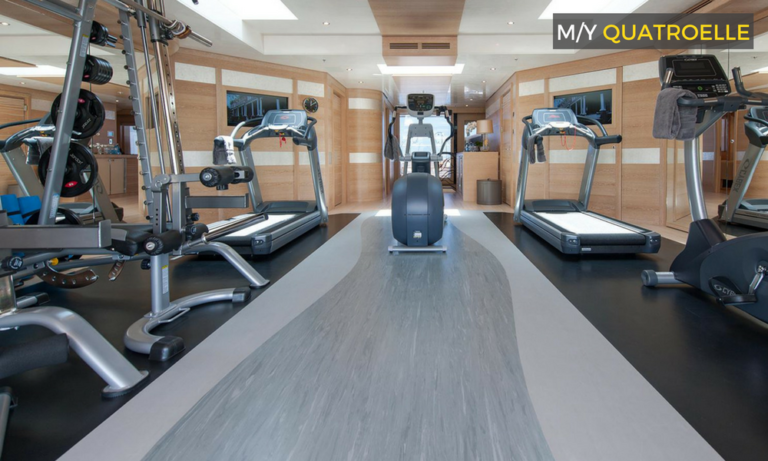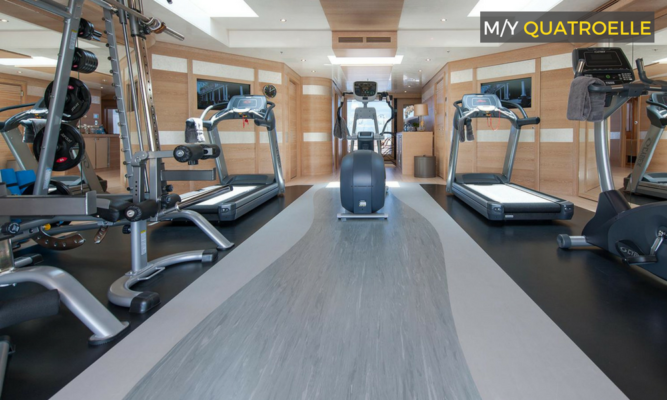 Built by: Lürssen
Interior Design: Nuvolari Lenard/Valentina Zannier
Equipment: Cybex, Jordan
Why We Love It: It's rumoured that Quattroelle's gym was designed by world-famous athlete Usain Bolt… And check out those glorious views over the sun deck! The mix of kit in here is insane- top end Cybex 700 Series Cardio and the Precor EFX Elliptical (which famous for its Crossramp incline technology); mixed with a smith machine and multigym. This gym is for serious training!
M/Y ALFA NERO 81.27M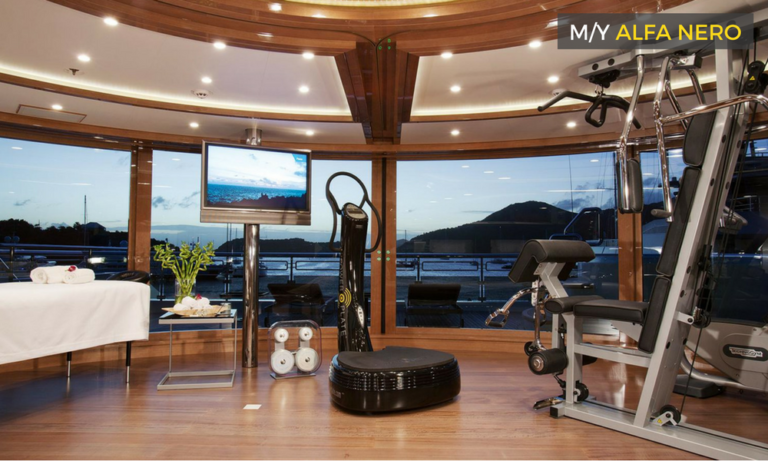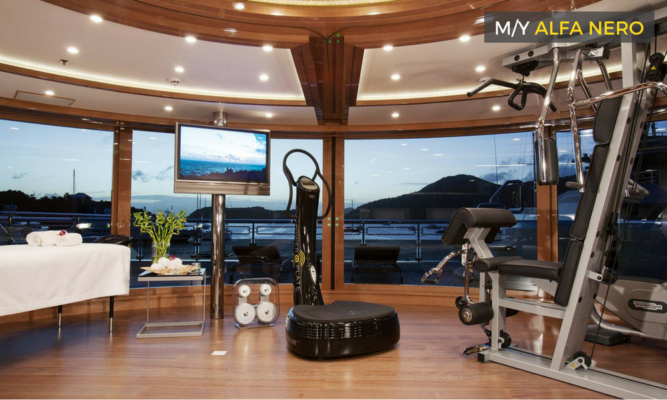 Built by: OceanCo
Interior Designer: Alberto Pinto
Equipment: Power Plate, Technogym
Why We Love It: Views for days! The gym on board M/Y Alfa Nero is located at the top of the yacht, with panoramic views that will stretch for miles ahead of you. There's access out onto the deck for outdoor training as well. Plenty of ceiling height in this gym makes it feel extremely spacious when you step inside.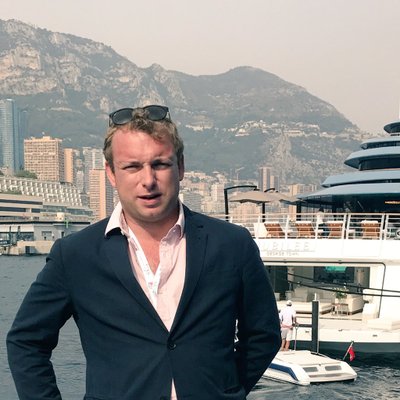 Director & Founder – Gym Marine Yachts & Interiors. 
I began my career onboard superyachts working for some of the world's most discerning clients, finding health & fitness to be a common passion amongst all of them. Starting Gym Marine at 24 has been my proudest achievement yet, and today we are striving to become world leaders in our field.