Given that the treadmill is a staple in almost every gym, you'd expect that competition for the crown of "best treadmill manufacturer" would be particularly fierce. Whilst there are some amazing models on the market from a whole host of brands, one of the most frequent requests we get at Gym Marine from our clients is "can you recommend me a Technogym treadmill for my gym?".
In this blog we are looking at the range of models available from The Wellness Company, and what kinds of environment they are best suited for.
Technogym Myrun - perfect for Home Gym users and serious runners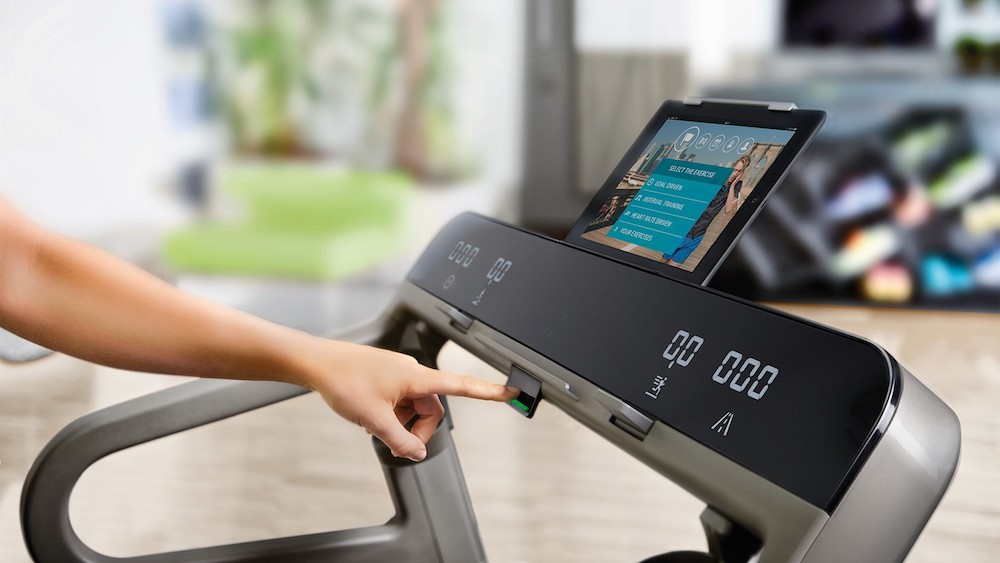 This Technogym treadmill is extremely popular with our home gym and superyacht gym customers, owing to the fact that it is extremely space saving and shows off a high end design. Available in either grey or black, the Technogym My Run is paired with a companion app that chucks out an incredible range of metrics and data for those runners keen to keep improving their technique and times. A cleverly designed iPad holder flips out from the top, allowing users to bring their own media content to entertain them as they run. One of our favorite things about the MyRun is the way it folds down into a compact unit with very little effort – simply adjust 2 bolts either side and the unit goes completely flat for easy storage.
TECHNOGYM RUN PERSONAL - brings the wow factor to design enthusiasts and tech fans alike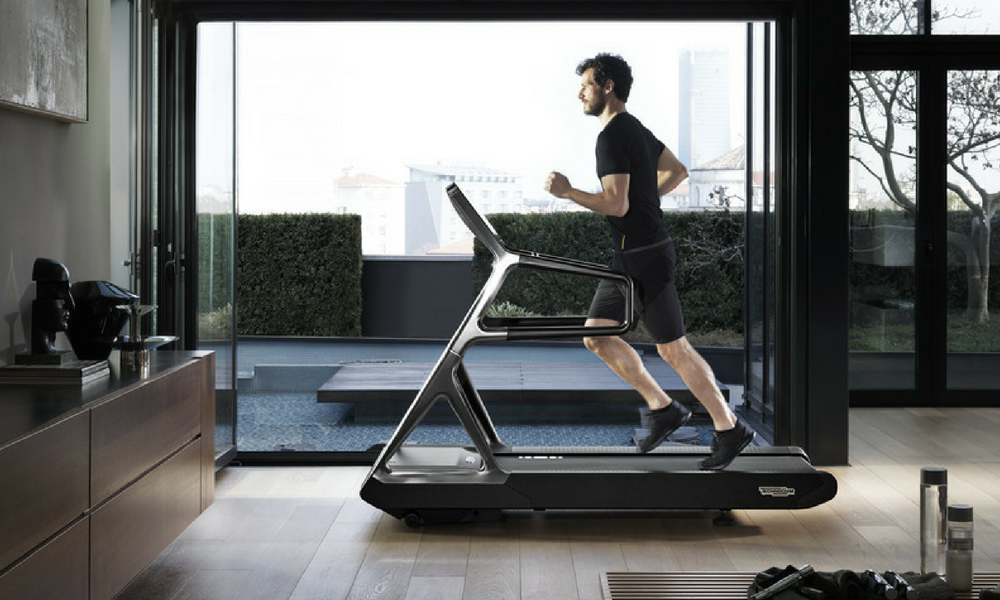 We have a Technogym Run Personal in our showroom window and all day long people stop on the pavement outside and stare at it through the window! In equal measures this Technogym treadmill is as beautiful as it is advanced. From the polished aluminium trims to the skeletal design and large glass display Run Personal oozes chic from every angle. Media content plays a huge part in the overall experience with the UNITY 3.0 console – which features a huge range of streaming apps and other motivational programmes designed to push users harder. The Personal Line is also the only range from Technogym to feature an HDMI input, making it easy to stream content to the UNITY 3.0 console from your own personal media server (Crestron or Kaleidescape, for example). Lastly, the Technogym Personal Line features Dolby speakers on all equipment, so users aren't constrained by headphones and can concentrate even harder on their workouts.
TECHNOGYM artis run - high end design meets commercial grade build quality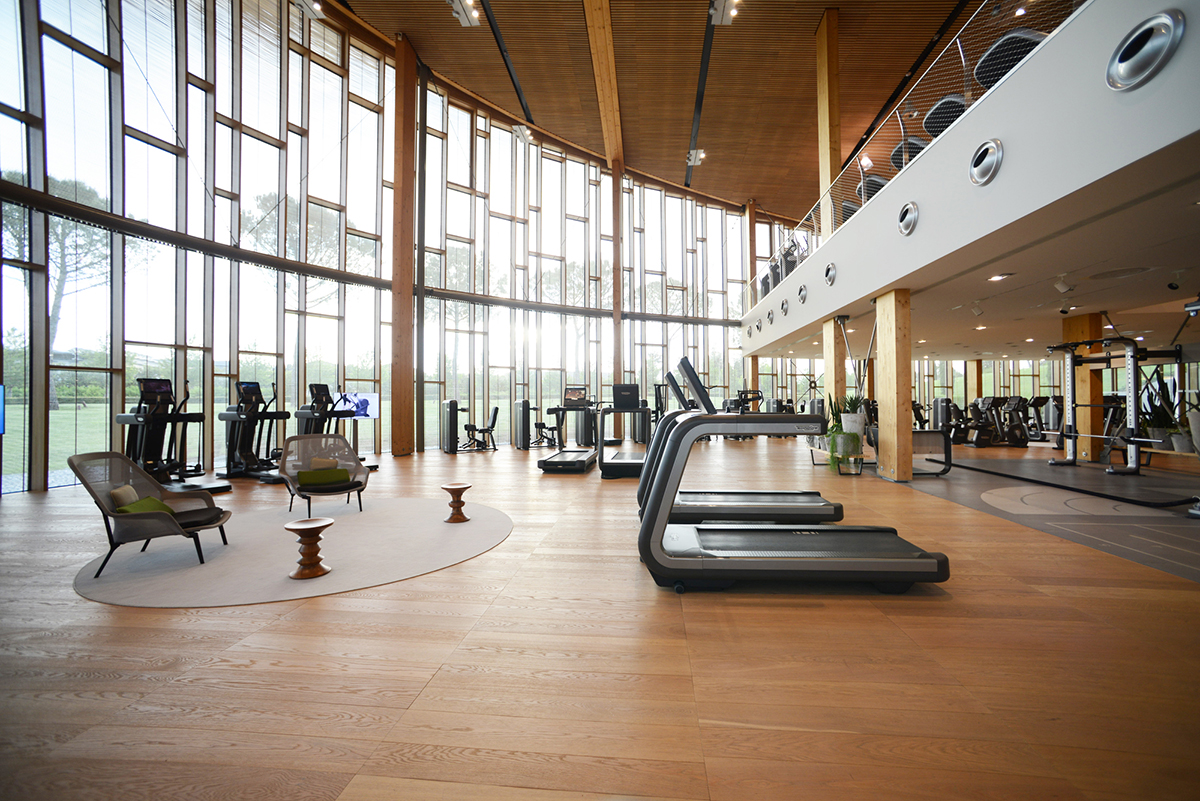 This Technogym treadmill is found in high end home gyms, superyacht gyms and premium commercial gym or hospitality environments – it's a real all-rounder! As designers, we love the Technogym Artis Treadmill for its sweeping lines and elegant profile (and the choice of 2 colour schemes). From a practicality viewpoint, the Artis Run performs better than most as it is built to commercial standards. This means that it is rock solid and has been pieced together by Technogym with hours and hours of intense use in mind. This does not mean any sacrifice in the media offering though – the Technogym ARTIS Run features the latest version of the UNITY 3.0 console.
TECHNOGYM Excite+ Run 1000 & Run 600 - commerciAL Excellence in 3 colours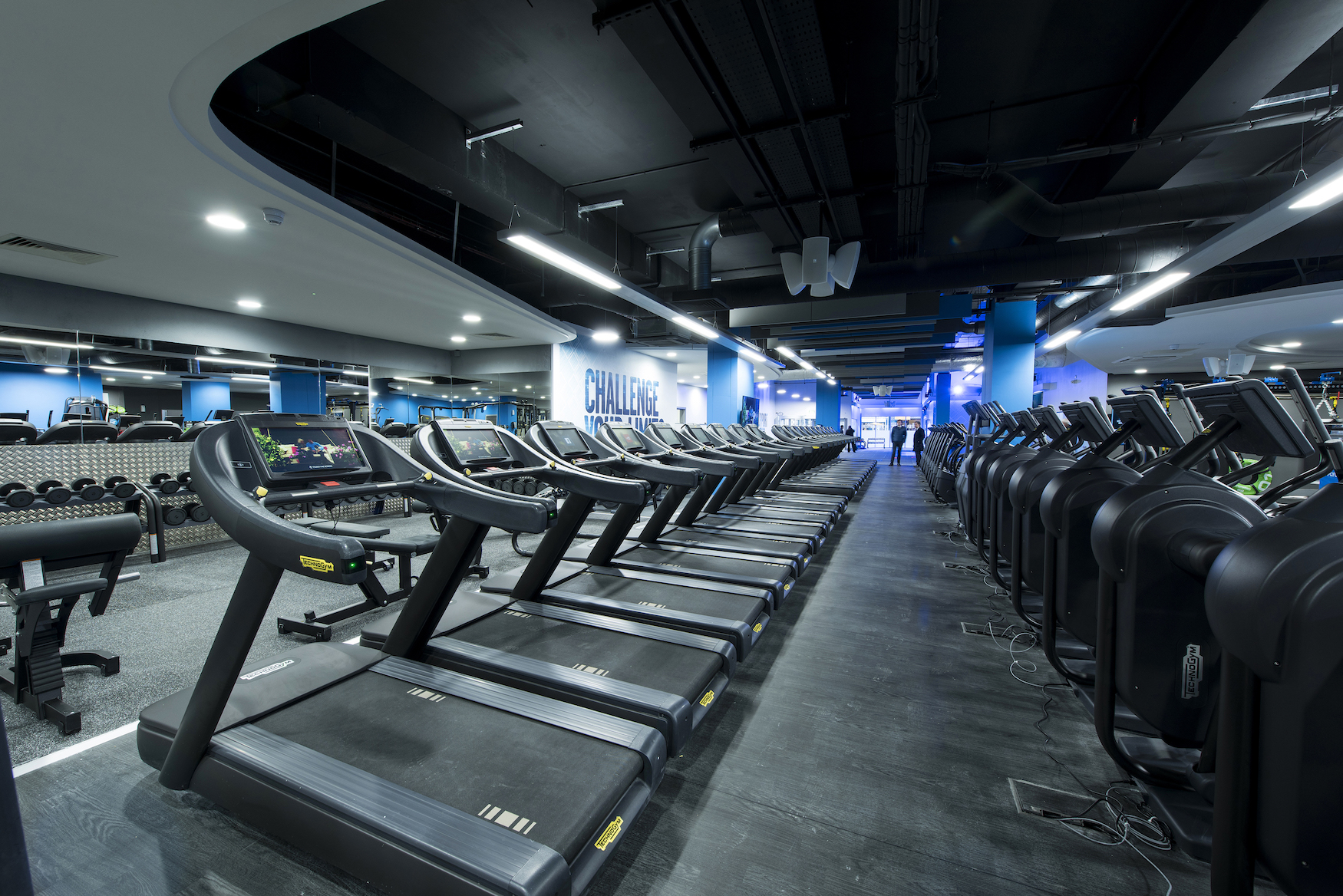 Could the Technogym Excite Run 1000 be the king of commercial treadmills? Shown here at Better Gym in Belfast, these Technogym treadmills in the "All Black" finish look absolutely amazing!
We do occasionally specify the Excite+ series for home and yacht customers, but really they are most suited to commercial environments where they outperform most of the competition. Again, the UNITY 3.0 console brings an elegant media experience to gym members, and easy linking with the Technogym MyWellness Cloud facility management software sets fitness business owners up for success from day 1.
Customers can choose between the UNITY touchscreen media console, a stripped back TV screen, or a basic LED display depending on their budget and technical infrastructure on site. The Excite Run is available in the top end 1000 model, or a slightly more entry level 600 option. The Technogym Run 600 is incredibly similar to its bigger brother the Run 1000, but is a little more lightweight in both design and features. There is a notable price difference between the two, so customers on a budget may prefer to choose the Run 600 to save on the treadmill base cost, whilst upgrading to the UNITY 3.0 console option.
technogym jog forma - bringing the gym experience into your home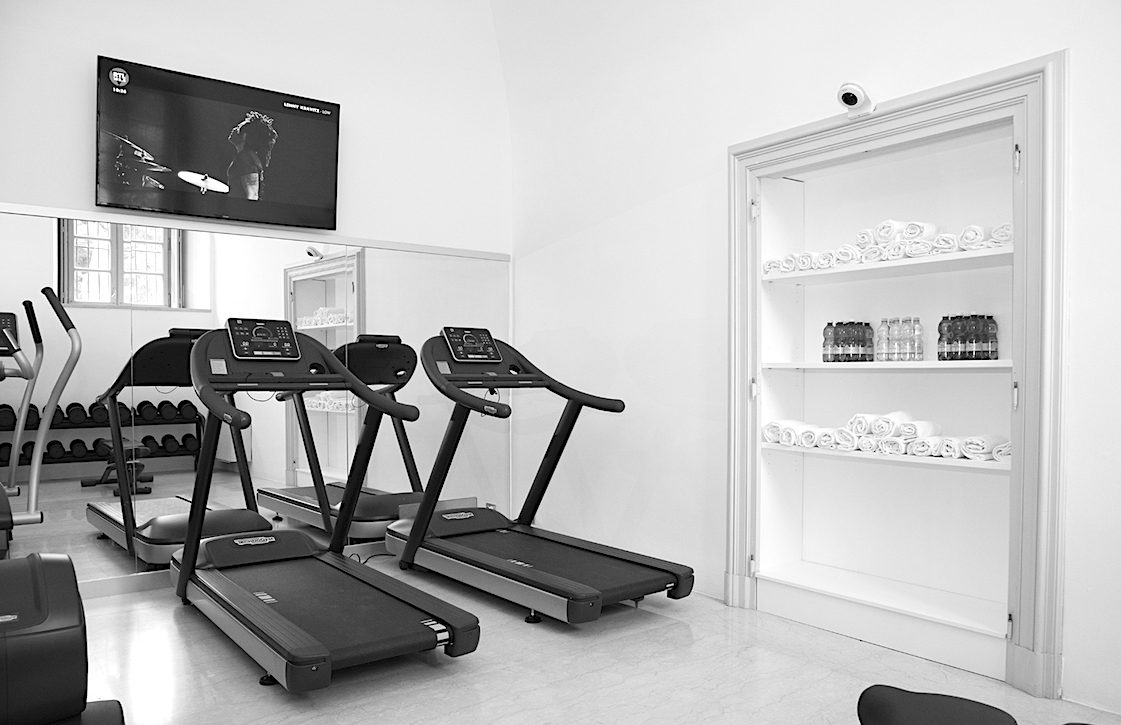 The Technogym Jog Forma is built on the heritage of Technogym's commercial grade treadmills from the Excite+ range, and uses many of the same components as its commercial cousins. The Forma line is designed for home use and promises its users a home workout experience that would match any taking place in a commercial gym. The Forma console offers all of the metrics you could possibly need to keep track of your performance and goals; and by purchasing the Forma Training Link users can go further by syncing their stats with the Technogym MyWellness App. Handily, the Forma console has an iPad holder – so you can keep up with all of your media during training – just like at the gym, right?!
TECHNOGYM SKILLMILL CURVED TREADMILL - NON MOTORIZED ATHLETIC PERFORMANCE RUNNING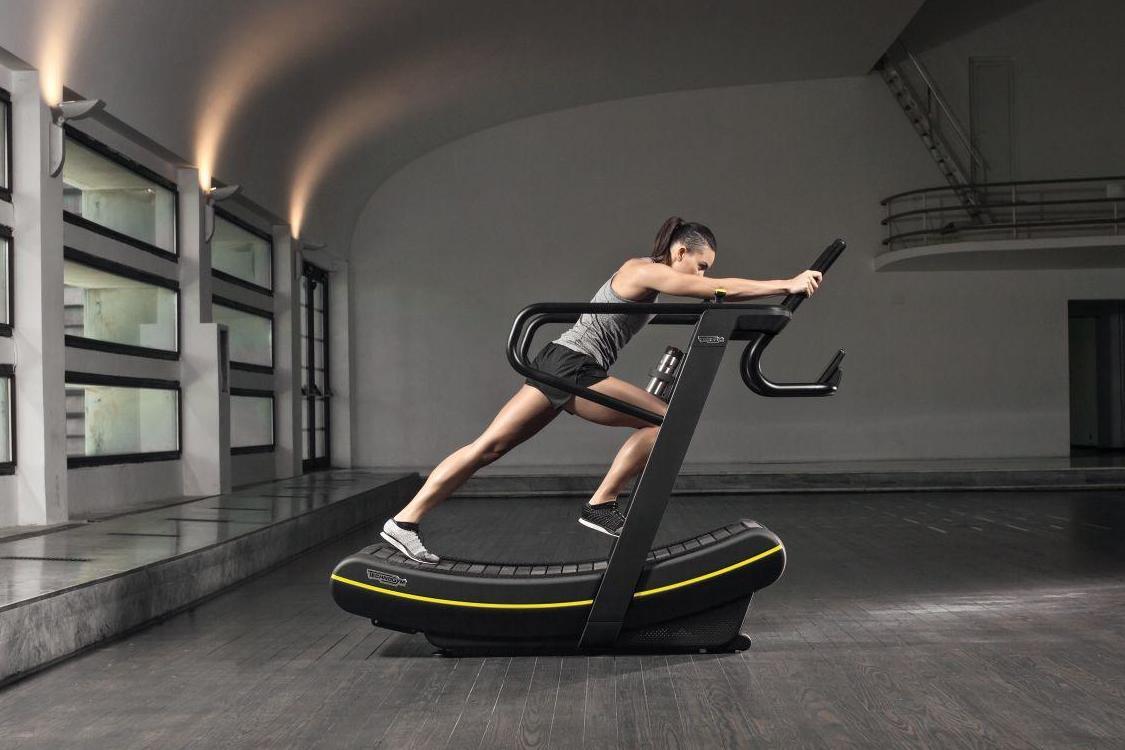 In the Skillmill we have a great example of a Technogym treadmill that leads the pack in terms of performance and sport science!
Thanks to its curved, slat-belt deck this machine can be operated without the need for power – you'll only need to plug it in if you opt for the top spec Connect Console.
Many professional sports teams, such as Chelsea FC and AC Milan, are now using the Technogym Skill Mill in place of traditional treadmills to train their elite athletes. This is due to its ability to facilitate a range of extreme HIIT and power training exercises. Indeed, purchasers can add an accessory kit to the SkillMill which features a harness and straps amongst other items, increasing further the versatility of this incredible Technogym treadmill.
TECHNOGYM SKILLRUN - POSSIBLY THE ULTIMATE RUNNING EXPERIENCE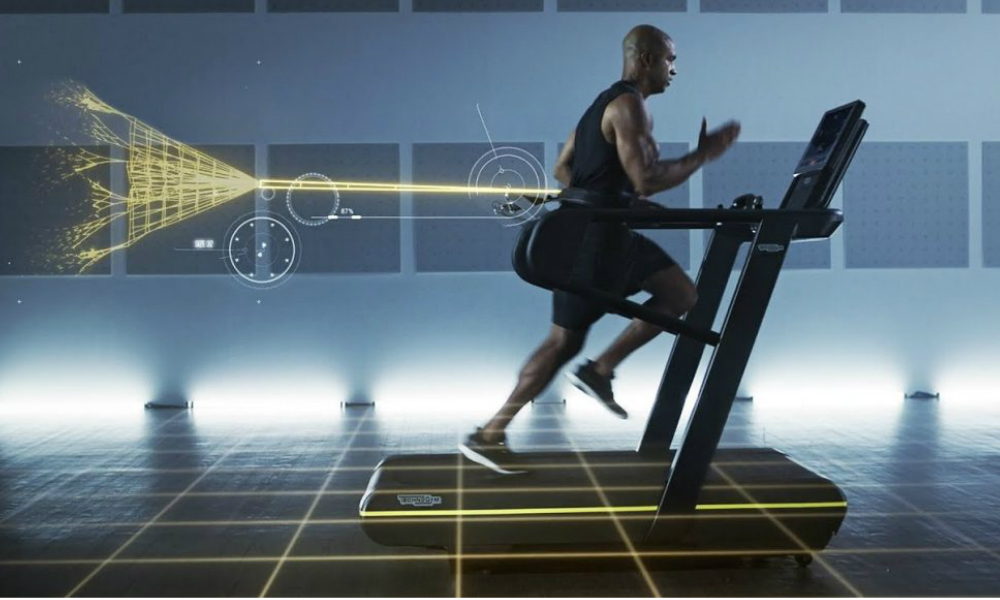 Brand new for 2018, Technogym's highly advanced Skill Run Treadmill is really one of the most incredible running machines on earth at the moment. Aside from the sleek black and yellow design that is synomnous with the Skill Line, Technogym SkillRun is bound to knock your socks off with the incredible array of training options available through the hybrid UNITY 3.0 console. 
In order to unilaterally answer the needs of performance runners including triathletes, marathon runners and sprinters, Technogym has designed a brand new interface called BIOFEEDBACK to deliver its Multidrive selection of workouts – which incorporate both power and speed training. We particularly love the parachute running drill, which is one of the standout features and also has a companion accessory kit. 
Buy Your own technogym treadmill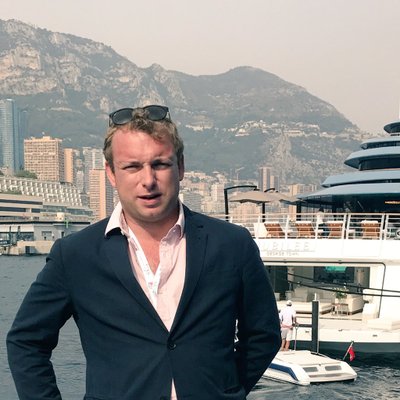 Director & Founder – Gym Marine Yachts & Interiors. 
I began my career onboard superyachts working for some of the world's most discerning clients, finding health & fitness to be a common passion amongst all of them. Starting Gym Marine at 24 has been my proudest achievement yet, and today we are striving to become world leaders in our field.