On the 5th March 2019 we had the pleasure of attending an exclusive launch event in London, featuring the hotly anticipated Technogym Bike. The Italian brand have proudly just launched a new concept known as Technogym LIVE – a platform which signals their intention to become a global-leading content provider for the fitness industry.
This move towards a "content-is-king" mentality is to be paired with a fresh range of fitness equipment, which will combine the stylistic values Technogym is so famous for with an advanced technology offering that suits current trends in global consumer activity.
The first product in this range is the new Technogym BIKE; a hybrid version of the popular Group Cycle that brings its users the best classes and experiences via a large, crisp touchscreen display.
TECHNOGYM LIVE
Technogym LIVE is an open platform which promises to offer your favourite fitness classes at home, at the gym, in a hotel or even at work.
The platform will also allow fitness clubs and studios to stream their own content & and classes to their members at home via Technogym connected smart equipment.
Picture this: you fancy doing a Reshape, Rumble & Ride class at 1Rebel with LJ, but you're stuck in a meeting all afternoon at home. No problem; simply log into the Technogym LIVE app on your Smartphone and book onto the class remotely. You'll get a notification around 30 minutes before the class begins – plenty of time to quickly change and have a warm up. Joining the class is as simple as logging into the Technogym BIKE, and if you think the experience will be less inclusive than being in the room think again! LJ can see your live performance stats at the front of the class via her UNITY Self Terminal, and won't hold back from giving you that extra bit of motivation if you need it; beamed directly into your home gym area.
View this post on Instagram
TECHNOGYM BIKE
The Technogym BIKE will be the first product integrated with the Technogym LIVE platform. Build slots can be procured immediately and the first units will be available for deliveries in the coming months. After the Technogym BIKE, other smart products  offering connected training experiences such as Running, Bootcamp, Rowing and Boxing will be released to keep up with demand and consumer trends. We envisage a connected rowing machine and treadmill to be the next products to grace the Technogym LIVE range.
The BIKE itself is a sturdy, commercially rated indoor cycle which is a modified version of the Technogym Group Cycle – tried and tested in some of the world's most hardcore indoor cycling studios. The display itself operates on the same platform as Technogym's award winning UNITY 3.0 system, and has a similarly clean and easy to navigate user interface. Content is delivered both Live and Offline, meaning if you miss a class you can go back and re-live the moment when time allows it. A clever search and filtering system helps you navigate the wealth of content available – prompting you to select a workout that suits you best based on duration, musical taste, intensity and training style.
Nerio Alessandri, TECHNOGYM's Founder and CEO, commented:
"TECHNOGYM LIVE represents a key stage of the industry's growth and development journey; in the last 35 years innovation has always represented TECHNOGYM's priority for the industry's growth, to create unique and irresistible experiences for end users and to guarantee value for operators. TECHNOGYM is the only company featuring an ecosystem, made of innovative technology, Italian design, services and engaging contents. The TECHNOGYM digital Ecosystem is connecting millions of people all over the world. On one hand it offers the possibility for operators to evolve their business model and to be different and better and, on the other hand, the possibility for end users to live unique experiences based on their different passions, in fitness and sport or on their different health needs."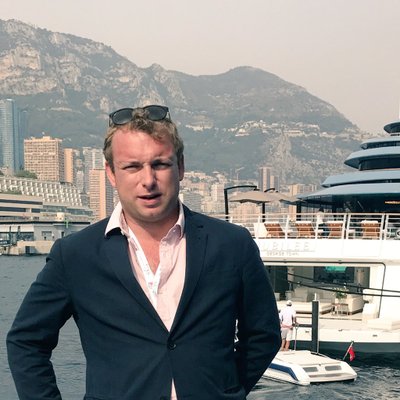 Director & Founder – Gym Marine Yachts & Interiors. 
I began my career onboard superyachts working for some of the world's most discerning clients, finding health & fitness to be a common passion amongst all of them. Starting Gym Marine at 24 has been my proudest achievement yet, and today we are striving to become world leaders in our field.