Running and walking are two of the most popular forms of exercise on the planet. You can do either pretty much anywhere, both are very varied and they are of course fantastic forms of endurance and cardiovascular training. There are very few gyms on earth that do not have at least one treadmill. Therefore, deciding which one is for you can be an absolute minefield; there are tonnes to choose from and many seem to have similar USPs.
So take our word for it: if you are after the most high performing treadmill on the market right now, you won't beat the Technogym Run Personal.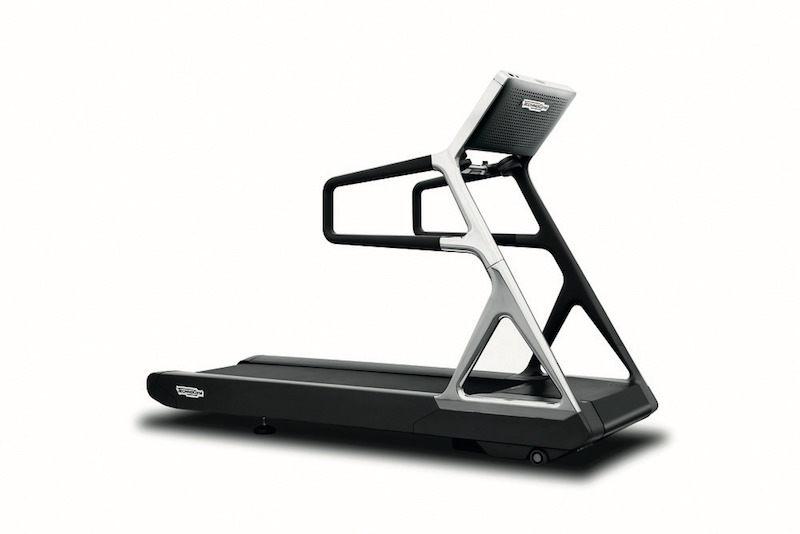 Why we love it
It is no accident that the Technogym Run Personal is a beautiful treadmill. Designed by renowned Italian architect Antonio Citterio and the incredibly talented Toan Nguyen this was always going to be more than just a running machine. Trimmed with luxurious aluminium, soft-touch plastic and glass, this is a piece of gym equipment that brings life and elegance to the space around it.
It also comes with Technogym's top of the range UNITY 3.0 tablet console. Compatible with almost all modern smartphone devices, you can watch TV, make Skype calls, browse the internet and play games – brilliant if you want to multitask, or need a bit of distraction from the gruelling run at hand. Equally, if you are after a realistic outdoor training experience you can choose from multiple virtual landscapes to make you feel like you're (almost) running outside – with the machine adjusting its speed and incline to the virtual terrain.
Content lovers amongst our home gym and superyacht gym clients enjoy streaming media from a huge array of apps including BBC iPlayer, YouTube, Plex, Russian Language Kartina TV and CNN. Uniquely to the Technogym Personal Line, external content can be played on the UNITY 3.0 console via an HDMI input, meaning you can link up external media systems from the likes of Kaleidoscape or Crestron. This means the Personal Line is a perfect choice for superyacht gym design projects especially, where otherwise seamless A/V systems can be limited by rival machines' lack of ability to sync content via anything other than iPTV or Co-Ax.
In summary: the Technogym Run Personal is great for runners of all abilities and is more than just a fantastic treadmill.
Buy the Technogym Run Personal
More treadmills by technogym
Marketing Manager – Gym Marine Yachts & Interiors.
Marketing for Gym Marine is a total joy. My days are spent investigating new exciting gym equipment, catching up with our manufacturers and constantly finding new ways to reach you, our fantastic customers. If you have any queries or want to talk all things marketing, drop me a line!