For those that enjoy the finer things in life, a beautifully designed luxury gym with state-of-the-art equipment is a must. Whether you want something personalised, or a stand out feature within your gym, one piece of equipment can certainly offer this, luxury dumbbells. We have highlighted some of the most stunning dumbbells we have available.
GM Custom Classic Dumbbells

Following years of client feedback and requests for items, materials or features which weren't available, we created our GM Custom range. Our first items within the range are luxury dumbbells. From their marine grade stainless steel ends to their gorgeous wooden handles, they are functional whilst still maintaining their beauty.
Nowadays you can personalise just about anything, so why not dumbbells? The bespoke end plates on our Classic dumbbells are customisable, you can design them to feature a logo, initials or anything else you desire. Handles can also be tailored from a choice of woods, including oak and walnut. Alternatively, if you have a specific wood or material throughout the gym interior, we can source these to feature on your luxury dumbbells. Creating a truly bespoke showcase piece for your luxury gym design.
GM Custom Diabolo Dumbbells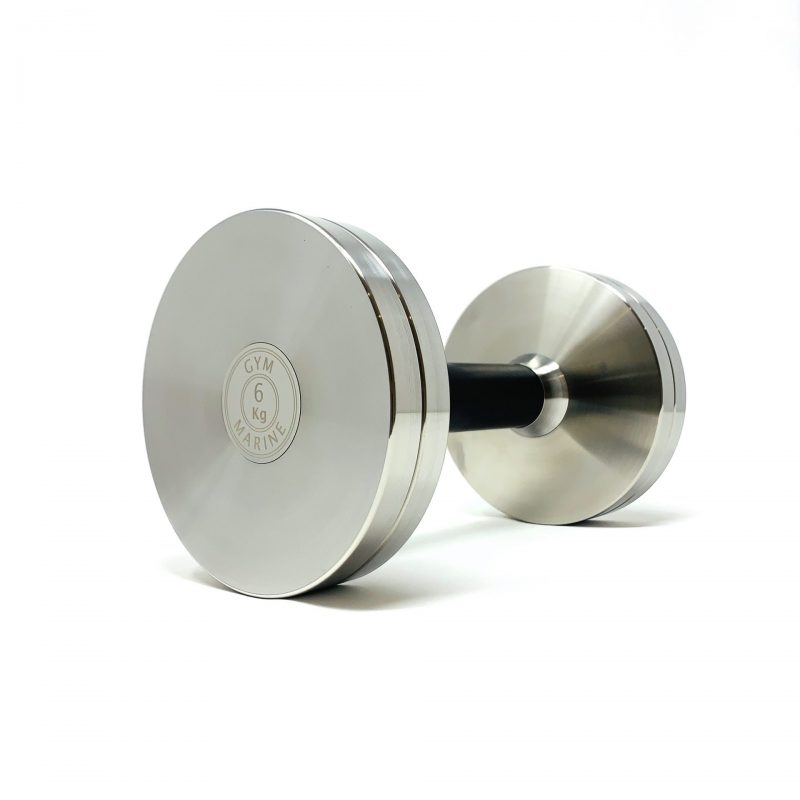 Similar to our Classic design, our Diabolo Dumbbells also feature stunning bespoke end plates and wooden handles. However, unique to our Diabolo luxury dumbbells is the anti-roll design. They are particularly popular with our superyacht clients, as they are ideal onboard. Furthermore, we are able to manufacture custom racks for both the Classic and Diabolo dumbbells. From horizontal, a-frame or classic saddle racks, they will ensure your luxury dumbbells seamlessly fit into your environment.
Hock Goldloft Gold Dumbbells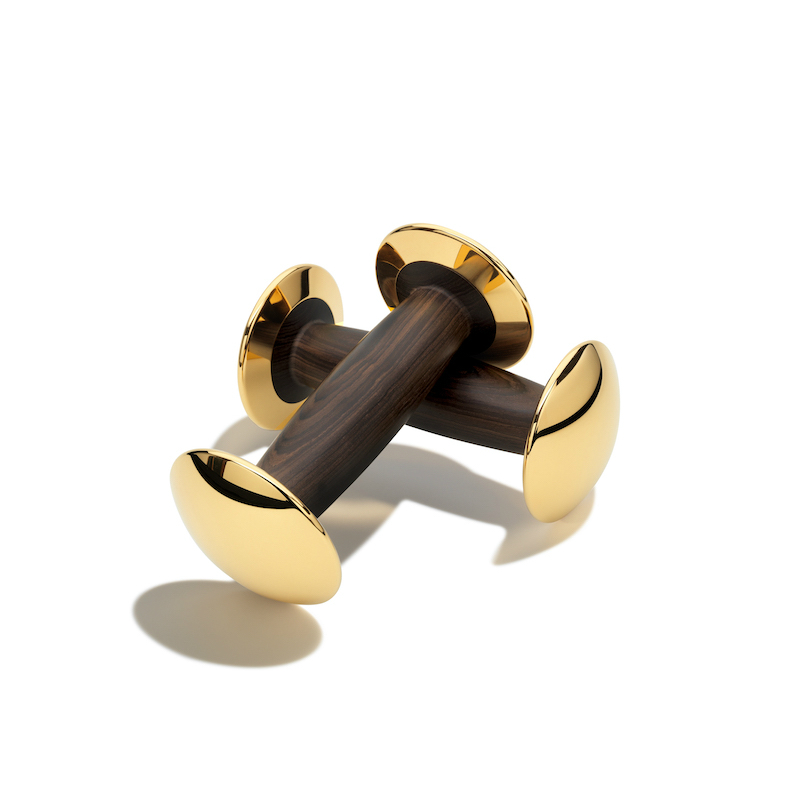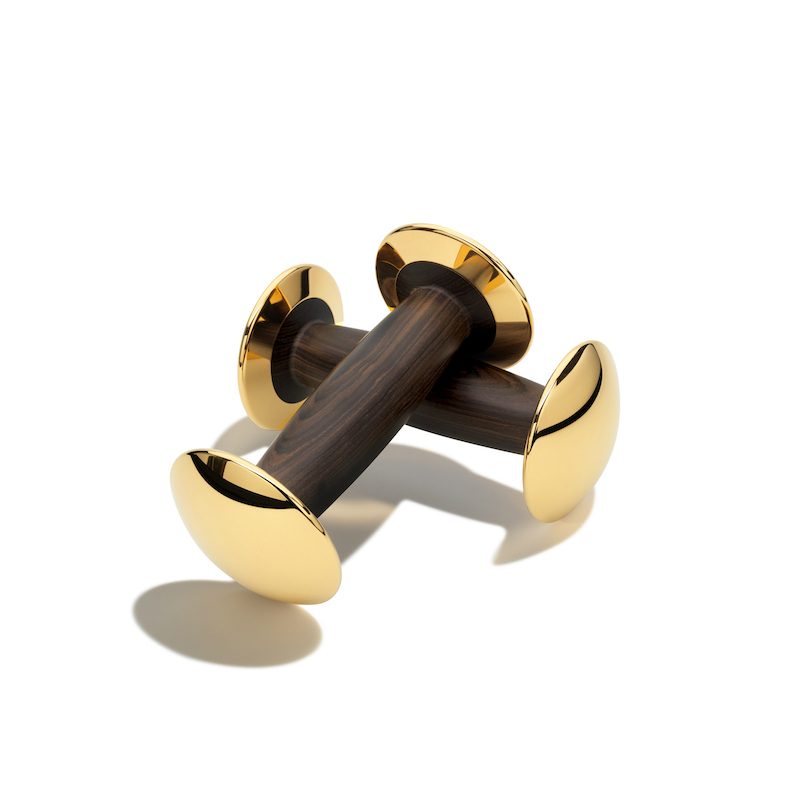 Undoubtedly the most extravagant dumbbells out of our selection, and in the world! These Hock Goldloft Gold luxury dumbbells are a work of art and would be the centre piece for any room, not just the gym! One-of-a-kind, these dumbbells feature 100 percent rare grenadilla wood and are finished in 18 karat yellow gold. Each dumbbell is delicately handmade to order in Germany.
If that's not enough luxury for you, once purchased they are hand delivered directly to you by the manufacturer in a stunning presentation box, no matter where you are in the world. However, these luxury dumbbells come with a hefty price tag and will set you back £90K.
Hock Diskus Dumbbells Tower Set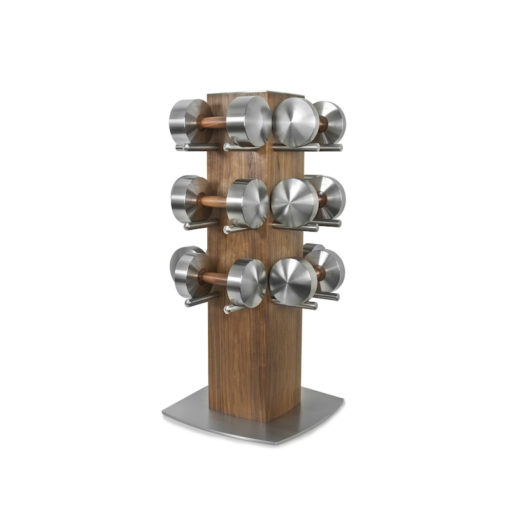 If their 18 karat gold dumbbells are out of your budget, slightly more affordable luxury dumbbells from Hock are their Diskus range. Launched for clients who required heavier weights but still wanted a sophisticated luxury dumbbell. Each element has been meticulously thought out. From the subtle matt shimmer on the metal finish to the wooden bars which swell in the middle, making it easier to hold.
If you are after a full set, the Diskus Tower or Super Tower offers compact storage for your dumbbells. In addition the elegant design of the towers will complement the luxury dumbbells they hold.
Pent Colmia Dumbbells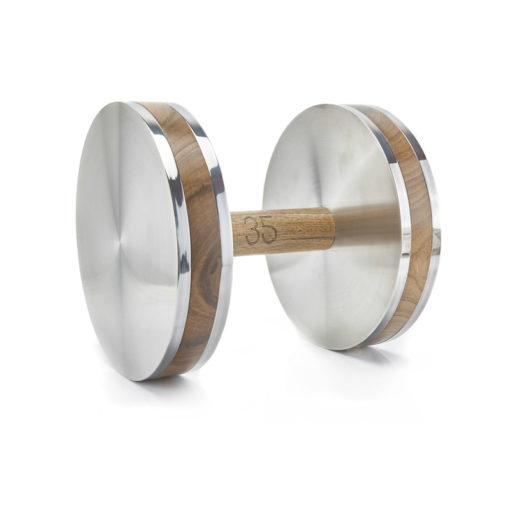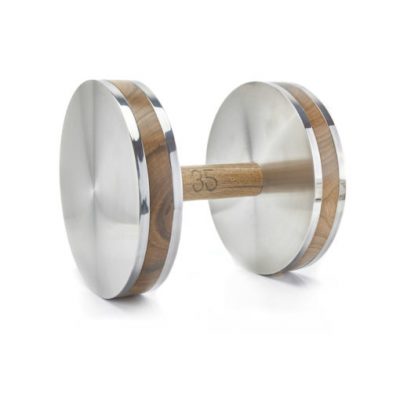 Specialising in luxury fitness equipment, Pent have built their brand on designing products to look and feel simple and elegant. Their luxury dumbbells, Pent Colmia combines stainless steel with natural woods. Customise your dumbbells by selecting which wood to feature, including walnut, sycamore, oak or elm.
Available in three different weight sets, select the right dumbbell for your training needs. The Pent Colmia free weights are perfect for home gyms as well as luxury commercial gyms due to their multiple weight range.
buy your set of luxury dumbbells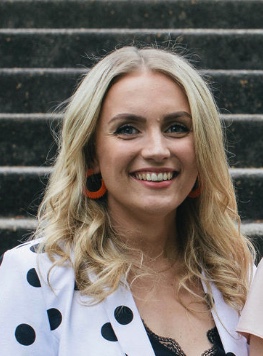 Marketing Executive
Creating exciting content and updating our wide range of products is what I love doing at Gym Marine. It's always great being able to showcase our fantastic projects and engage with customers online. For any marketing related enquires, get in touch!