Gym Marine Yachts & Interiors have today announced a new offering in complement to their already industry-leading services, GM+.
GM+ is a carefully curated package of enhanced warranty support and on-going service provisions, which sees Gym Marine's standard international warranty cover enhanced over two years with crew training, maintenance plans, an annual service, and remote support via video link from senior technicians.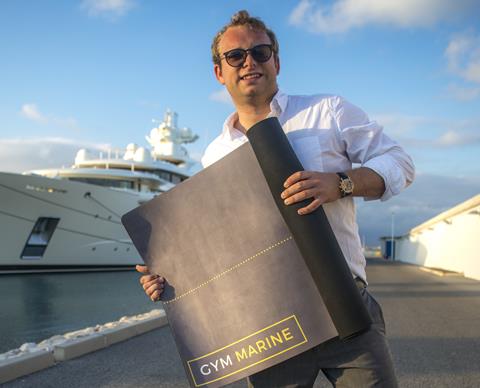 "Building on our already industry leading services, this package of service and support has only been made possible as a result of our international logistical network and our excellent relationships with suppliers. The standard level of post-install support offered by Gym Marine to its clients I feel is already exemplary, but now we can enhance that and achieve a level of service that's truly exceptional." – Edward Thomas, Director, Gym Marine Yachts & Interiors.
GM+ can be purchased alongside any new build or superyacht refit project that Gym Marine are involved with and represents incredible value for money. Taking the offering of GM+ a step further, the company has also created a series of kits with spare parts to keep equipment in action while cruising offshore for extended periods, and mitigate the risk of long lead times for replacement parts.
Gym Marine is pleased to confirm that they already have two yachts signed and under contract with GM+, a 90m refit project, which is now operational again, and a 100m+ new build that will be launching in 2024.
"Our extensive experience on an enormous array of projects means we can pre-empt these risks, we know what parts get easily misplaced, and how to ensure seamless fault resolution for the crew, charter guests or owner. On a superyacht, having an item of equipment out of action, simply isn't acceptable and we won't let that happen." – Ed Thomas, Director, Gym Marine Yachts & Interiors.
FIND OUT MORE