What are the deciding factors for guests when they book a hotel? The reasons will vary but it all comes down to the facilities that attract guests and will make a hotel stand out within the hospitality sector. One which is of importance to many is the fitness facilities available in the hotel gym. From business trips to complete wellness retreats, guests want to stay active and keep up with their training routine whilst they travel.
It is no longer enough to have a hotel gym that is equipped with the odd piece of cardio equipment and a mismatch of weights. They need to be as well designed and luxurious as the rest of the hotel.
Provide a variety of hotel gym equipment
For a 5-star service, guests expect all their needs to be catered for throughout their stay. This includes an extensive choice of equipment in the hotel gym. When designing a hotel gym, it should be approached in a similar way to that of a commercial facility. There needs to be a balance of workout options from cardio and strength training, to floor space for stretching and yoga.
Zoning is an excellent way to create a functional hotel gym layout which accommodates all guests' fitness needs and capabilities. By sectioning areas for specific workouts, it will make it easier for guests to navigate around the gym and find their preferred activity.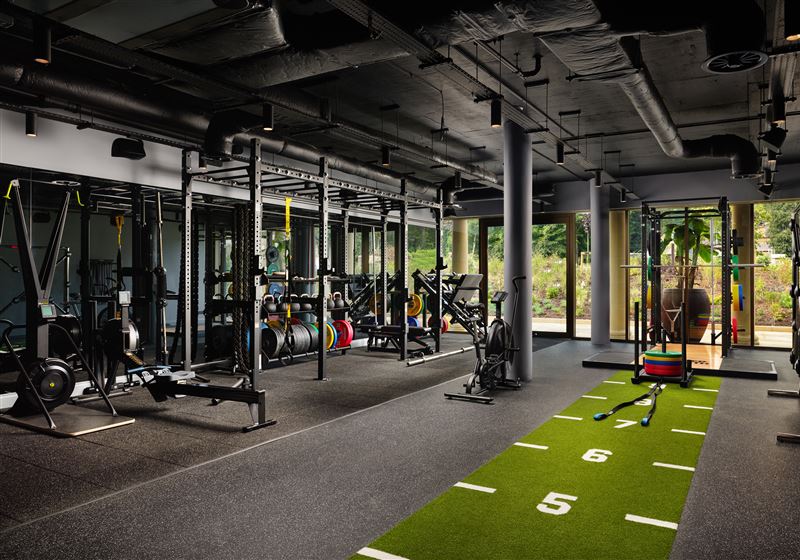 Photo credit: Grantley Hall Hotel
focus on the interior design of the hotel gym
Whilst the layout of the space and the equipment options are a key factor in a hotel gym, the design should not be forgotten. Fitness facilities within the hospitality sector are often stuck between that of a commercial environment and a luxury environment. Sourcing equipment that focuses on both aesthetics and functionality will ensure that the interior style that features throughout the hotel continues into the gym.
The design of gym equipment is at the forefront of product development for many manufacturers. This is allowing not only hotel gyms but all types of wellness facilities to add a unique style. From dark and bold fitness machines for a dramatic interior to equipment with natural materials for a luxurious finish, hotel gyms can now find their own niche.
To incorporate the interior elements and branding of the hotel into the gym, there is also the option to customise equipment. Specific colours, materials and logos can be featured across the wellness area, reinforcing the identity of the hotel.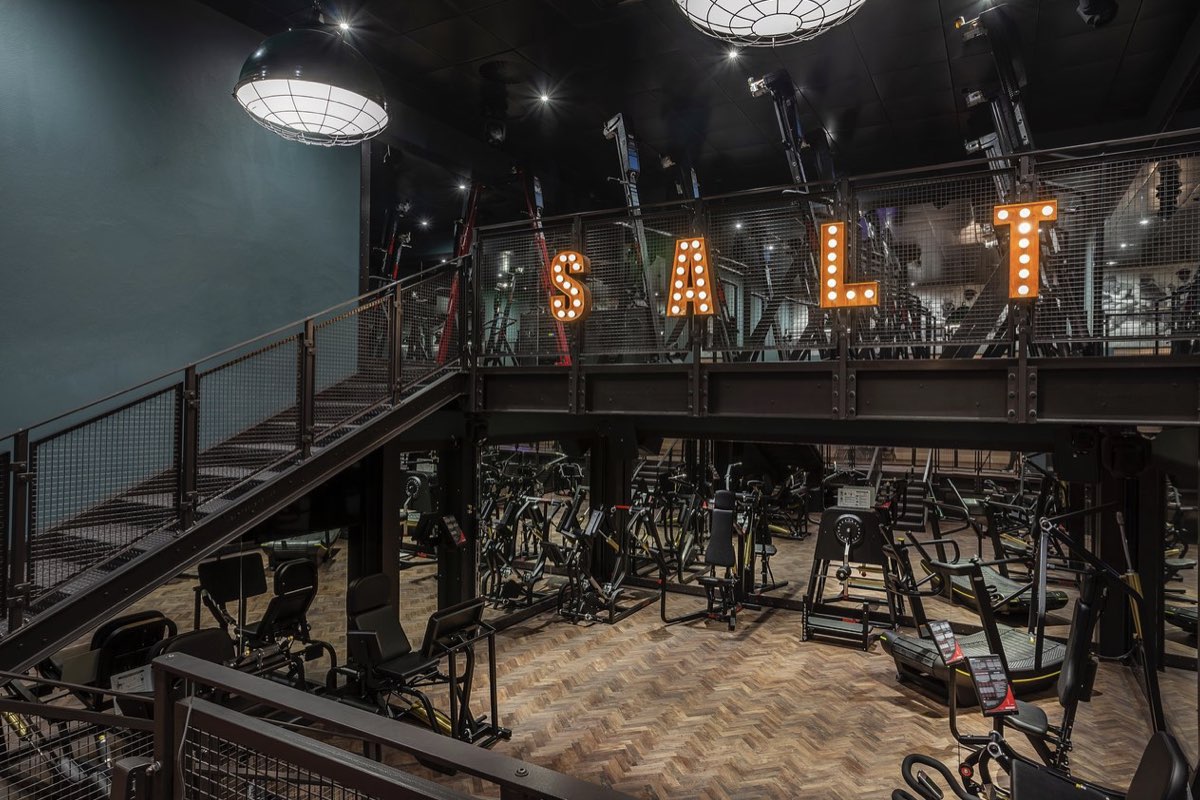 Photo credit: Woolacombe Bay Hotel
keep guests connected and engaged
For those who choose to train in a hotel gym whilst travelling, many will have some form of fitness technology. From fitness watches to training apps, the ability to track workouts will be of importance to guests. Therefore, when selecting cardio machines, find ones with fantastic connection functionalities for multiple devices. Alongside this, it is important that there is strong Wi-Fi in the hotel gym which is easy to connect to. As guests may want to follow workouts on personal devices or fitness apps require internet connection.
Audio and visual technology play a big part in creating a motivating and enjoyable atmosphere. Adjustable sound systems should be installed to create the correct ambience in a specific workout area. For televisions, they should be placed in optimum positioning across the hotel gym so they can be viewed from all angles.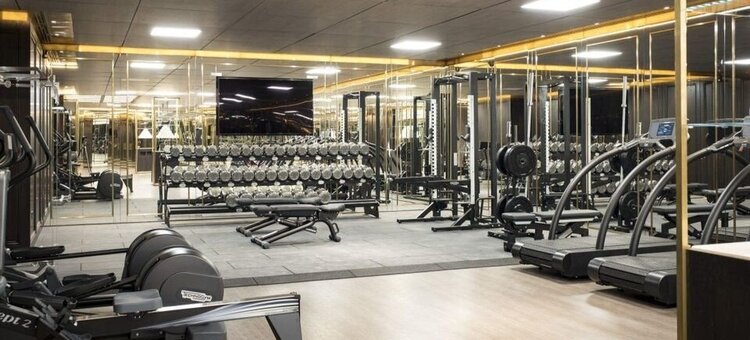 Photo credit: Lanesborough Hotel
offer exceptional service
The overall guest experience should be to the same exceptional standard wherever they are. Whether they are checking in, dining at a restaurant, or working out in the hotel gym. The equipment selection, interior design and technology will all have a huge impact on this, but additional simple touches are extremely beneficial.
Prior to their stay, offer guests the chance to book in with a qualified personal trainer once they arrive. This could be for a 1-1 session or to provide equipment demonstrations. When using the hotel gym, always provide guests with fresh towels, refillable water bottles and post workout snacks for a 5* experience from start to finish.
DESIGNING A HOTEL GYM OR UPDATING FACILITIES? – GET IN TOUCH FOR A FREE CONSULTATION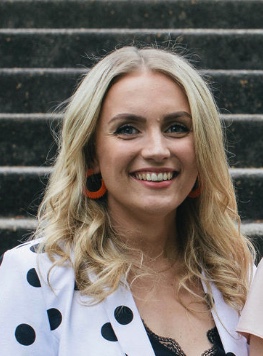 Marketing Executive
Creating exciting content and updating our wide range of products is what I love doing at Gym Marine. It's always great being able to showcase our fantastic projects and engage with customers online. For any marketing related enquires, get in touch!