It may seem simple designing a home gym and all it takes is putting gym equipment into a room. Unfortunately not. We have seen plenty of situations where people have rushed into buying equipment to only find issues further down the line. Recently, we were asked by a client, why is it so important to specify a gym in advance? We had plenty of advice to give and came up with a list of dos and don'ts for the early stages of designing a home gym.
If you want even further advice (trust us, we have plenty!) Then book a free consultation with one of our gym designers.
1. Do plan your home gym in advance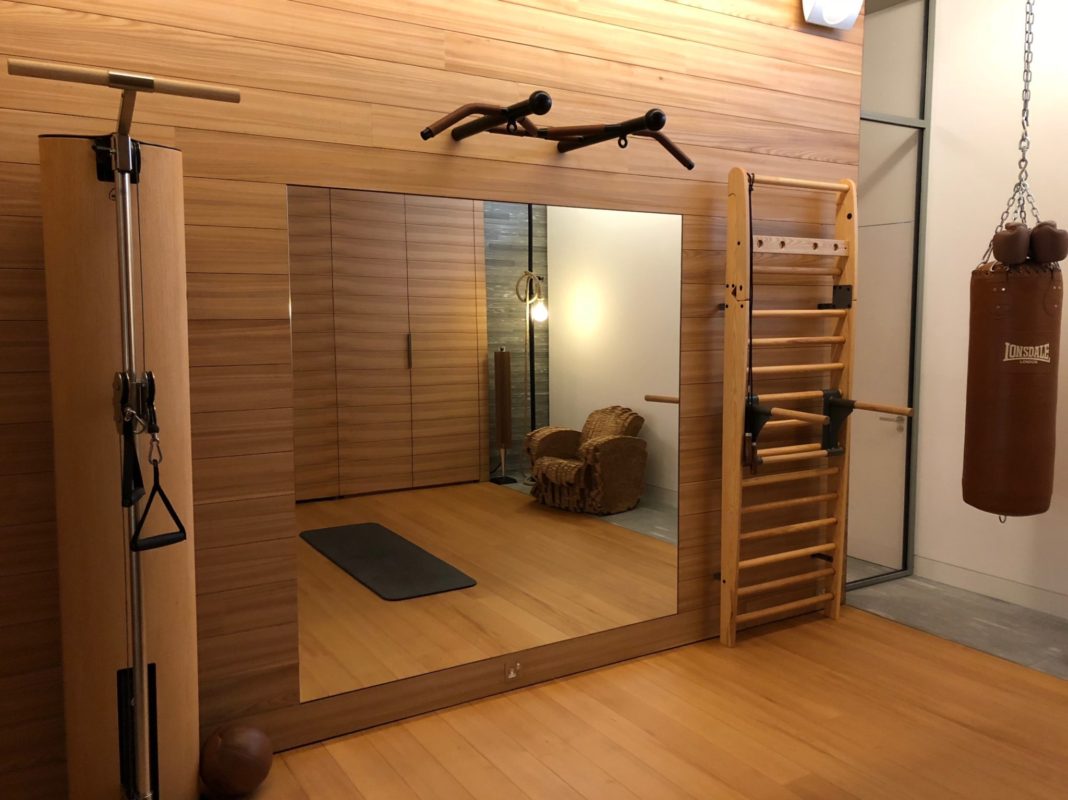 Before any work begins, check the location of all sockets and power supplies. These may need to be repositioned if they are too high, in awkward spaces or there are simply not enough. Trailing wires throughout your gym is never a good look, neither is it safe! Floor boxes are a great solution, but you will also need to consider how these will be integrated into the floor when designing a home gym.
Speaking of safety, decide in the planning stage if anything needs to be fixed to the walls or ceiling. As wall reinforcements or strong points may be required.
2. Don't limit your gym flooring to one area
When renovating any room in the house, flooring is usually top of the list. It is the same when designing a home gym, if not more important. As both functionality and aesthetics need to be considered.
Choosing the right flooring, and fitting it throughout the gym will allow you to maximise the training space available and ensure the floor is suitable for all exercises in all places.
Strong, high-quality, durable gym flooring will protect your equipment, absorb impact, reduce noise and prevent any injuries.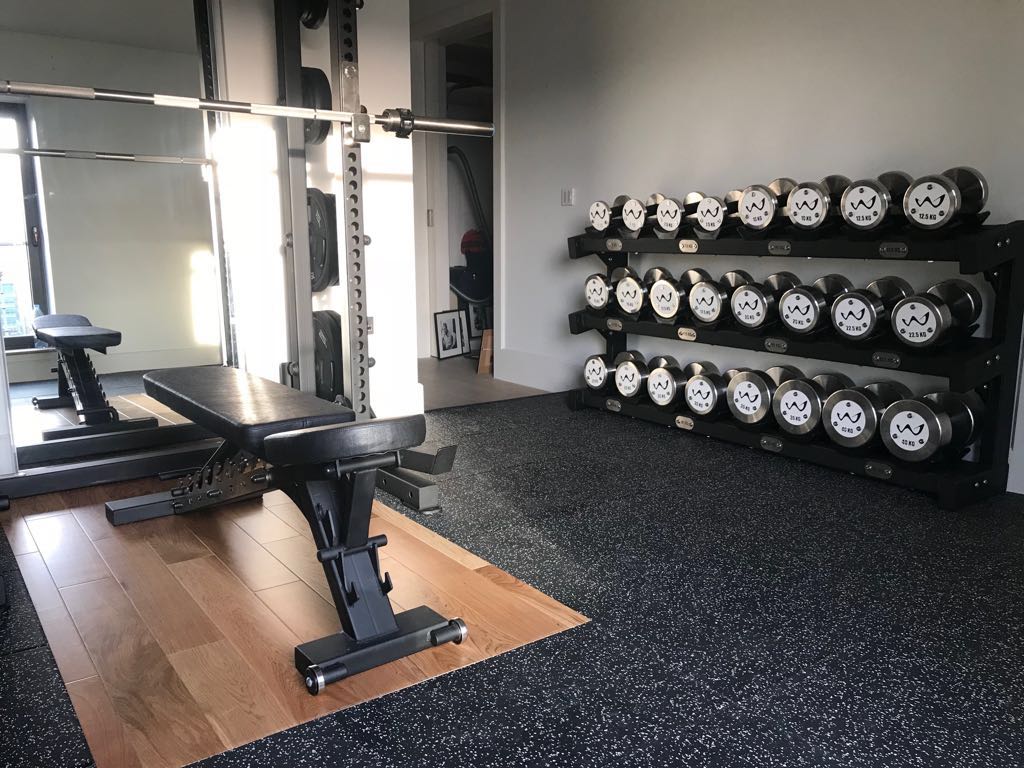 3. Do plan the positioning of your home gym equipment before you buy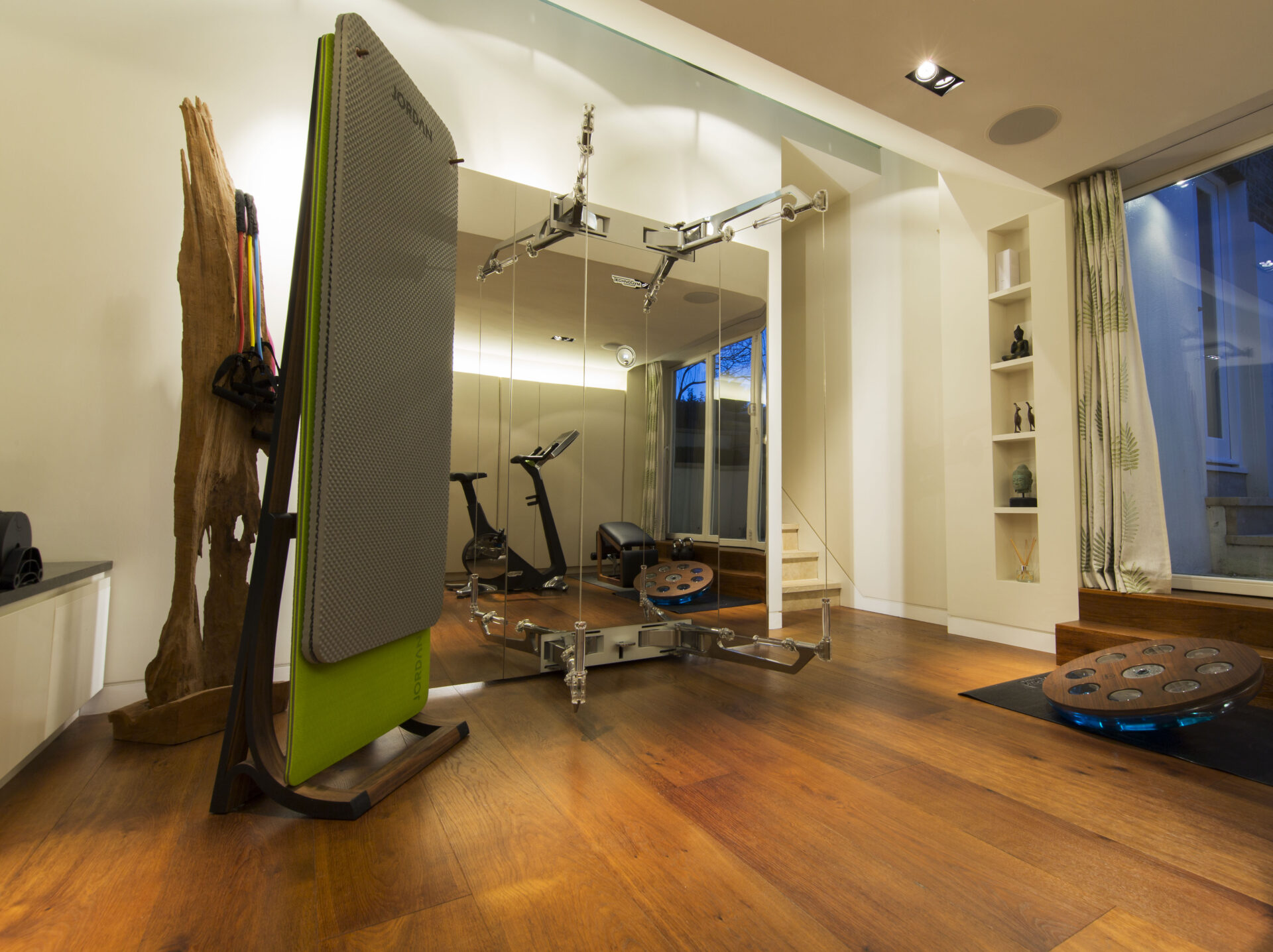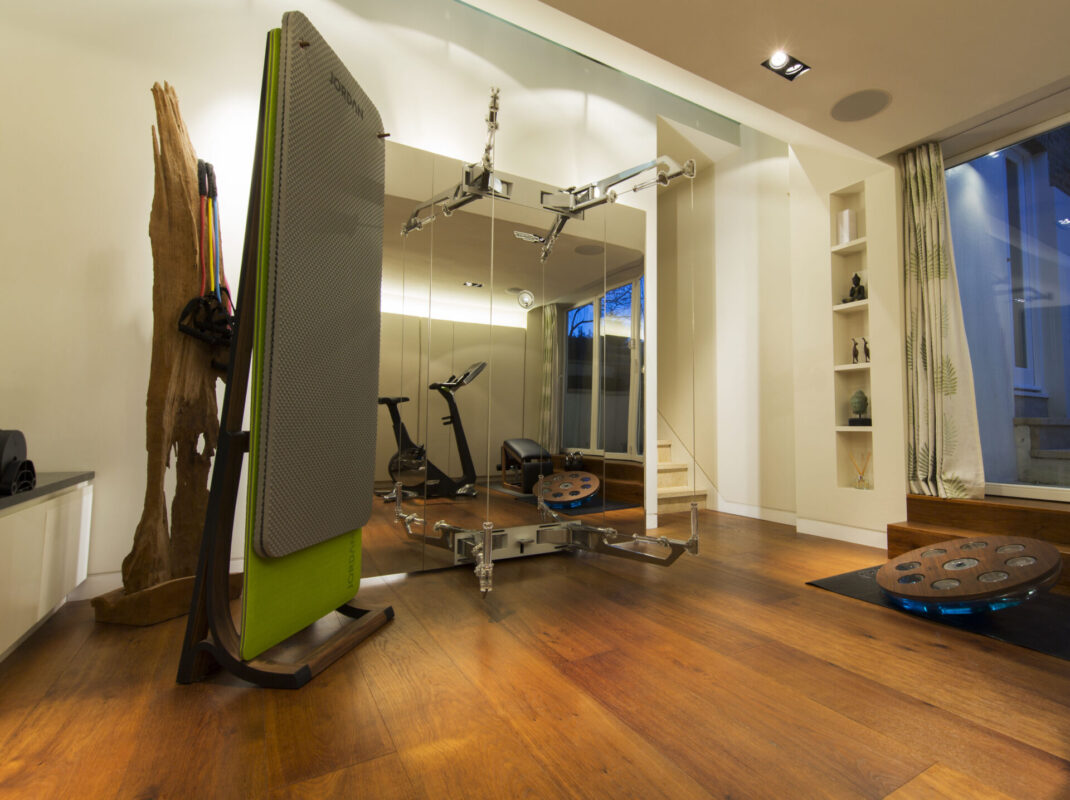 Photo Credit: Donal Quigley
You will most likely already have an idea of the equipment you would like before designing a home gym, but it needs to be a balance of what you want and what fits into the space. Overcrowding is a common issue and it causes the gym to be an overwhelming environment.
By planning the positioning of your gym equipment prior to purchasing, it will highlight what additional space is required. This includes room to get on and off cardio machines and floor space for functional movements.
4. Don't forget about mirrors when designing a home gym
In any fitness facility, the walls will be covered with large full length mirrors, in particular by the weights section. They are an excellent addition when designing a home gym as they will allow you to improve your form for an effective workout. Not only that, but mirrors will also create the illusion of a larger and brighter workout space.
However, don't install your mirrors until you have selected your gym flooring, as it may need to be fitted underneath the mirrors. You will also need to consider skirting boards, as these will also alter the size of the mirrors you need.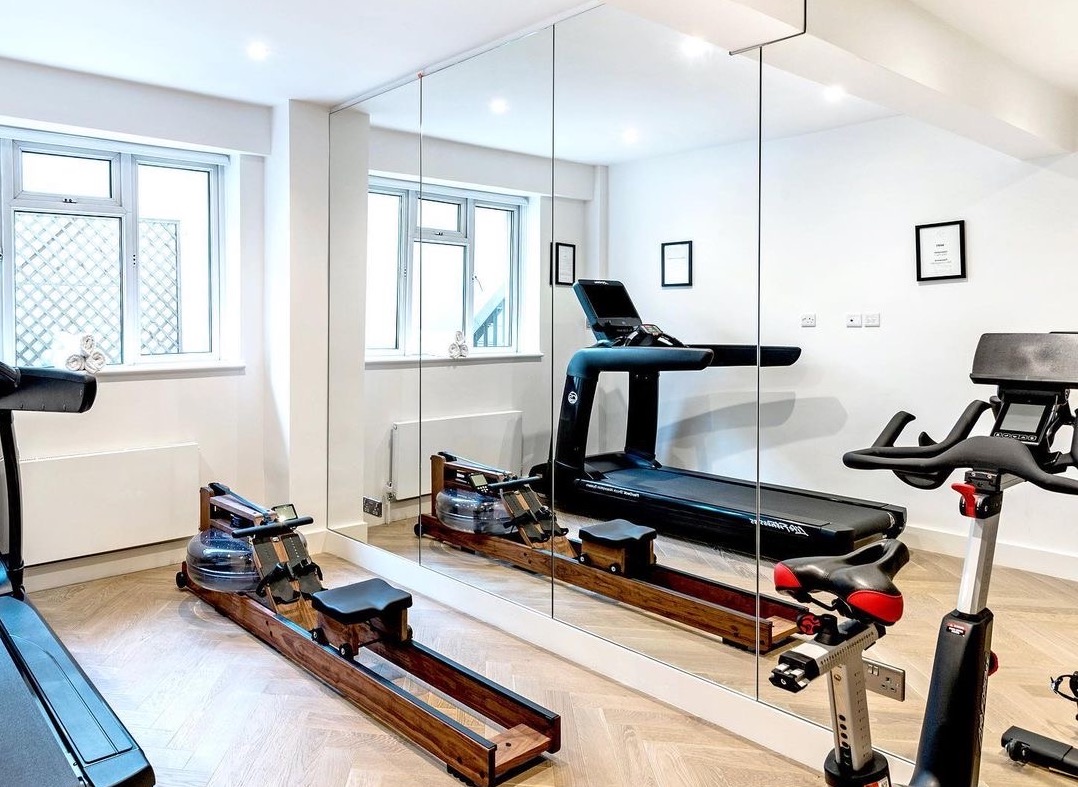 Photo Credit: Buckingham & Lloyds
5. Do consider all technology within the space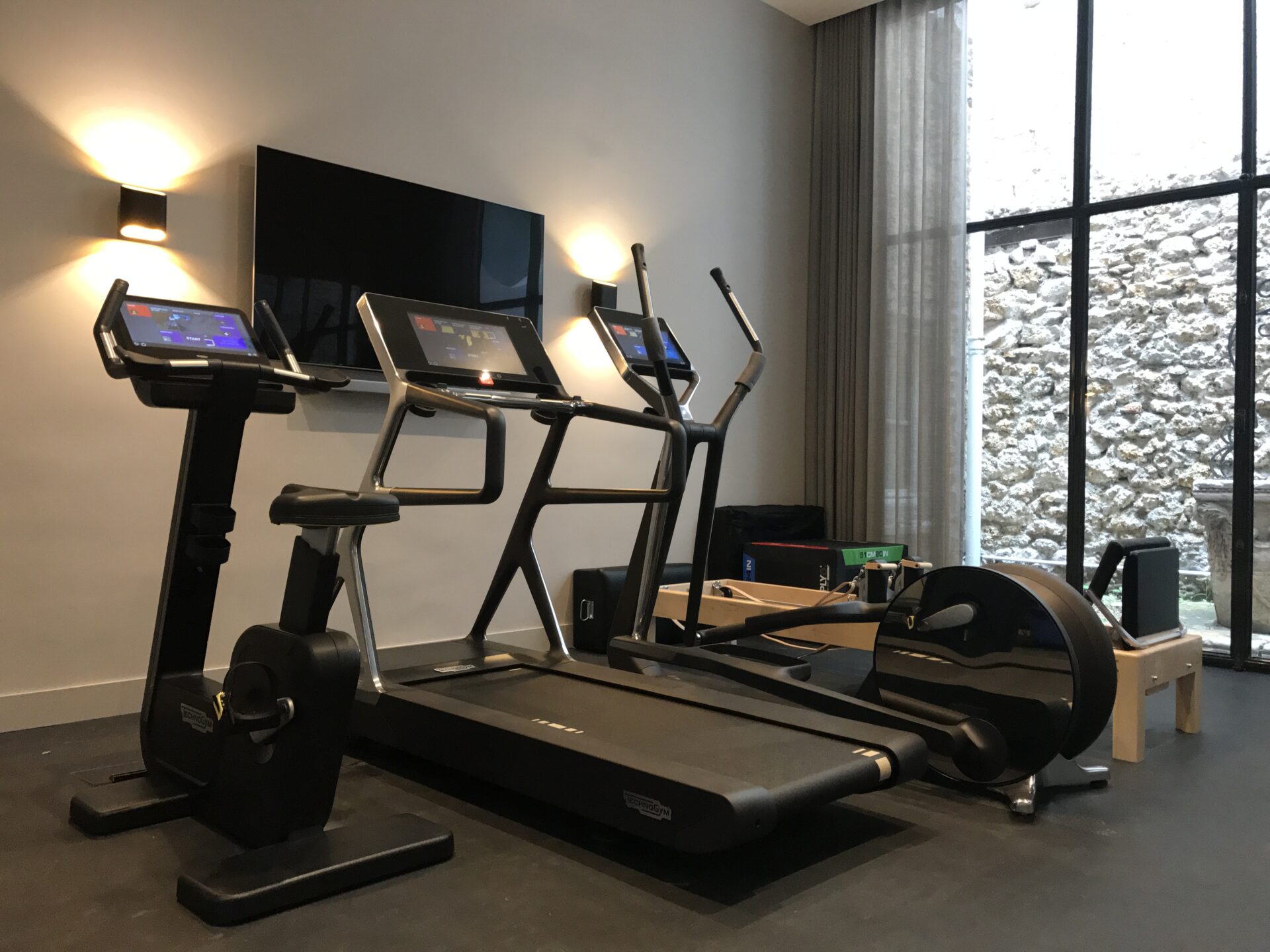 From watching shows to following online workouts, televisions are a focal point within gyms. Whilst designing a home gym, there are a couple of points to think about:
How far should cardio machines be positioned from the TV?
Will the TV be visible from the rest of the room?
Can it be seen easily at floor level for activities such as yoga or pilates?
If you are purchasing equipment with AV features, then check if you need additional cables for those screens too.
6. Don't rush the process when designing a home gym
It is exciting designing a home gym and it is hard not to jump straight into the building stage. Skipping certain steps or not specifying the finer details in the initial stages will end up slowing down the process, rather than speeding it up.
Taking the time to ensure everything is planned and well thought out in advance will avoid mistakes, prevent delays and save money in the long run.
If you want help sourcing equipment, getting best value for money and a smooth process from start to finish, our team can help.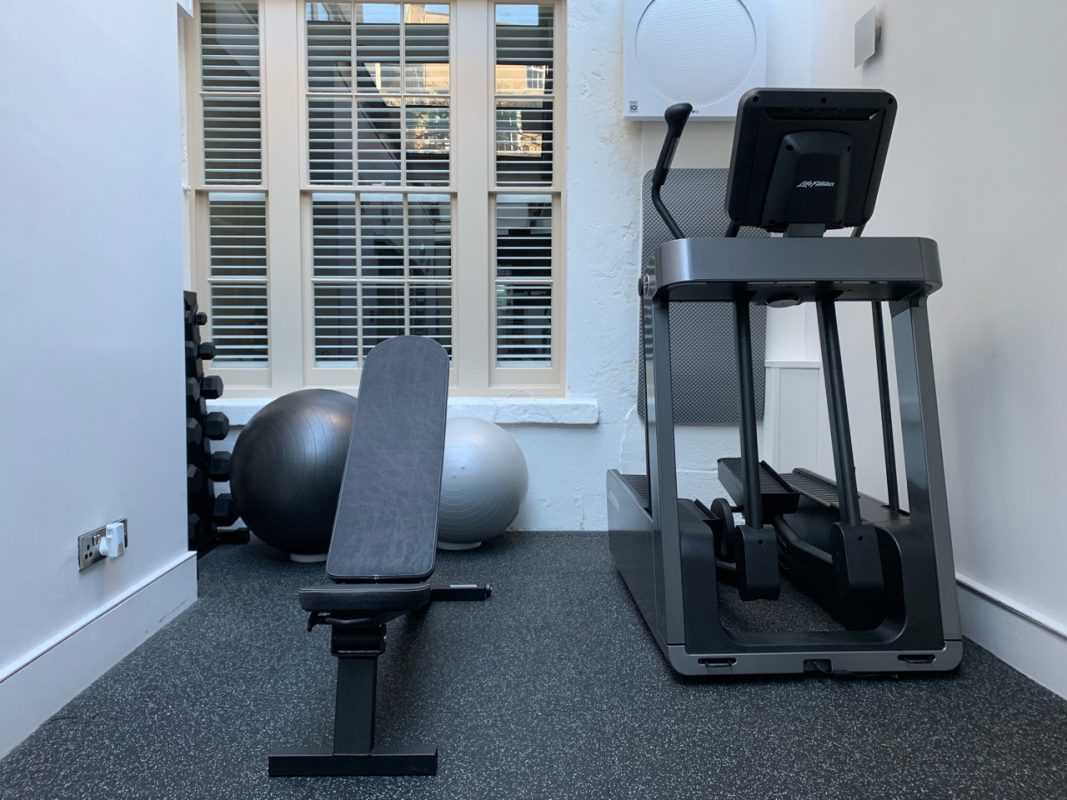 Speak to US about designing a home gym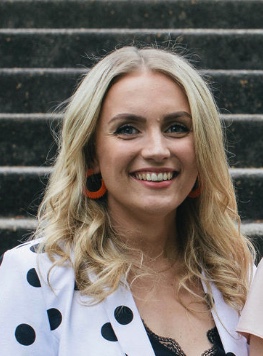 Marketing Executive
Creating exciting content and updating our wide range of products is what I love doing at Gym Marine. It's always great being able to showcase our fantastic projects and engage with customers online. For any marketing related enquires, get in touch!