World Earth Day is a brilliant time to bring attention to the importance of protecting our environment. However it is also a time for businesses and individuals to reflect on their impact. A lot of these simple changes can start at home or in our case, at our headquarters. Whilst our building is only small, there is still plenty that we could do to turn it into a more green office.
With our office in central Bath and no parking facilities, our team sustainably commute to the office mainly by walking. This is particularly loved by our Chief Barketing Officer, Teddy! The past year has also forced us to move many client project meetings online. This made us revaluate necessary travel within the business and where possible, we will be keeping many of our meetings online.
Due to the nature of our business, international travel is a common occurrence for our Directors, pre-covid of course. When lockdown first began, our Founder Edward reflected on his travel schedule whilst witnessing the benefits from the reduction of air travel. This led him to launch the #GreenWingsChallenge, a scheme for those within the yachting industry to offset their emissions from all their flights in 2019. The response was fantastic and once travel begins to resume; we will continue to do this not only as a business but also encouraging others to do so too.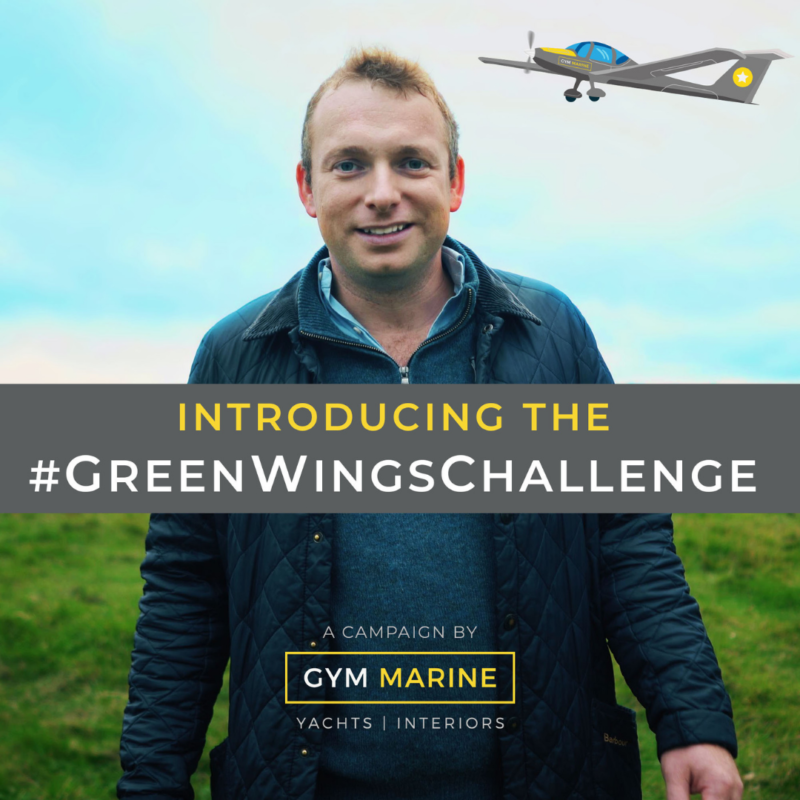 In offices, there is usually a balance of tea vs coffee drinkers but at Gym Marine Yachts & Interiors, we are predominately coffee lovers! We went on the hunt for great coffee with even better sustainability factors, which led us to Grind.
The Grind coffee pods are compostable and 100% plastic-free and can even break down in landfill. The coffee is also sustainable and organic, as it is certified with the Soil Association and their coffee beans are sourced from smallholders across the globe. To all coffee drinkers, we highly recommend!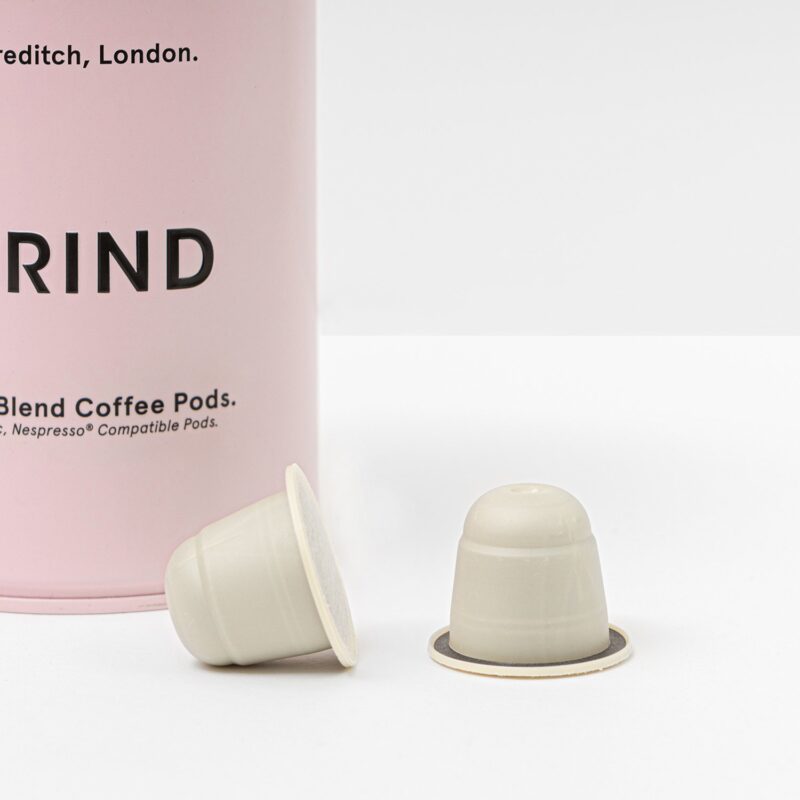 PAPERLESS PROCESSES FOR A GREEN OFFICE
Our paper consumption in our office is little to none. In this day and age, pretty much everything can be done online. All our invoices, gym design proposals and other documents are sent as electronic documents; and where possible we always request for paperless options for bills and invoices we receive.
For any paper that does make its way into our office, it is all shredded and recycled. For other waste, we set up a system in our office kitchen with separate bins for plastic, aluminium and cardboard to ensure that all items are recycled correctly.
BIODEGRADABLE BUSINESS CARDS
When developing our relationships with interior designers and superyacht clients, a lot of our initial contact is face to face. From trade shows to dock walks, we are often handing out business cards. However, once a working relationship forms and contact details are on internal systems, what happens to those business cards?
When you calculate the number of business cards that can be handed out, the amount of waste that this could produce down the line is huge. Therefore, our business cards at Gym Marine Yachts & Interiors are made from recycled, biodegradable plastic.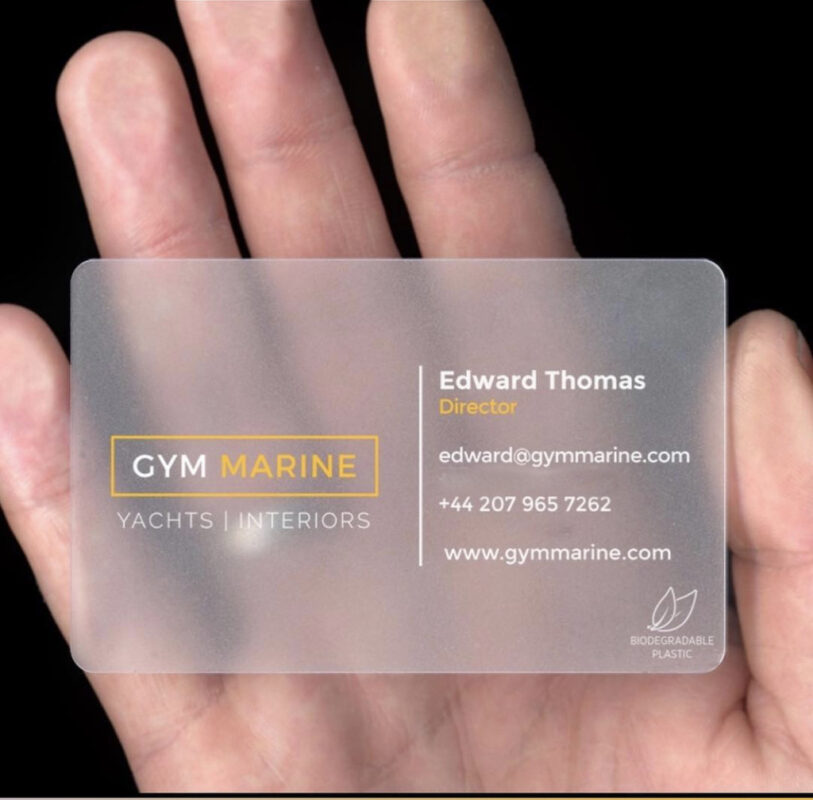 When reviewing the daily products we use, one which we could improve on for a green office was cleaning supplies. We researched a range of options and found Ecover. Not only are the bottles made from recycled and plant plastic, but the ingredients are also clean. The formula is plant based using corn sugars and plant oils which are suitable for sensitive skin, biodegradable and still gets the job done!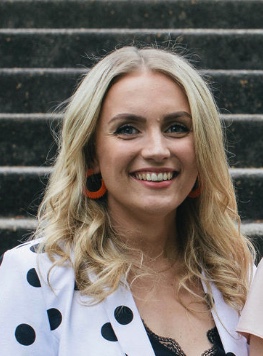 Marketing Executive
Creating exciting content and updating our wide range of products is what I love doing at Gym Marine. It's always great being able to showcase our fantastic projects and engage with customers online. For any marketing related enquires, get in touch!