It is the year that no one saw coming and whilst we can't wait to say farewell to 2020, it is a great time to reflect. As challenges have been thrown our way, it has been a successful year for Gym Marine Yachts & Interiors. Let's take a look at some of our best bits in our 2020 round up!
Launched a sustainability initiative
Whilst the global pandemic disrupted the world and travel came to a complete stop, many took this time to find the positives amongst the negatives. One of which was the environmental impacts emerging across the world, from the clear canal waters in Venice to blue skies above cities usually coated in smog. This is what made our Founder and MD Edward come up with the #GreenWingsChallenge. Keen to understand his direct impact, Edward tallied up all flights he took in 2019. His 38 flights generated nearly 10 tonnes of greenhouse gases and in partnership with Yacht Carbon Offset, he offset all his emissions for only £95.
We challenged all those within the yachting industry to offset their 2019 emissions with a goal to travel to the moon and back 10 times. Even prior to the launch in late September 2020, the #GreenWingsChallenge had already taken off (pun fully intended). With media cover from top industry names including Boat International and Y.CO, it gained huge interest. A variety of participants took part including yacht designers, management companies, crew agencies and many more within the industry. This is certainly one of our proudest achievements in our 2020 round up, which we are looking forward to continuing in the new year!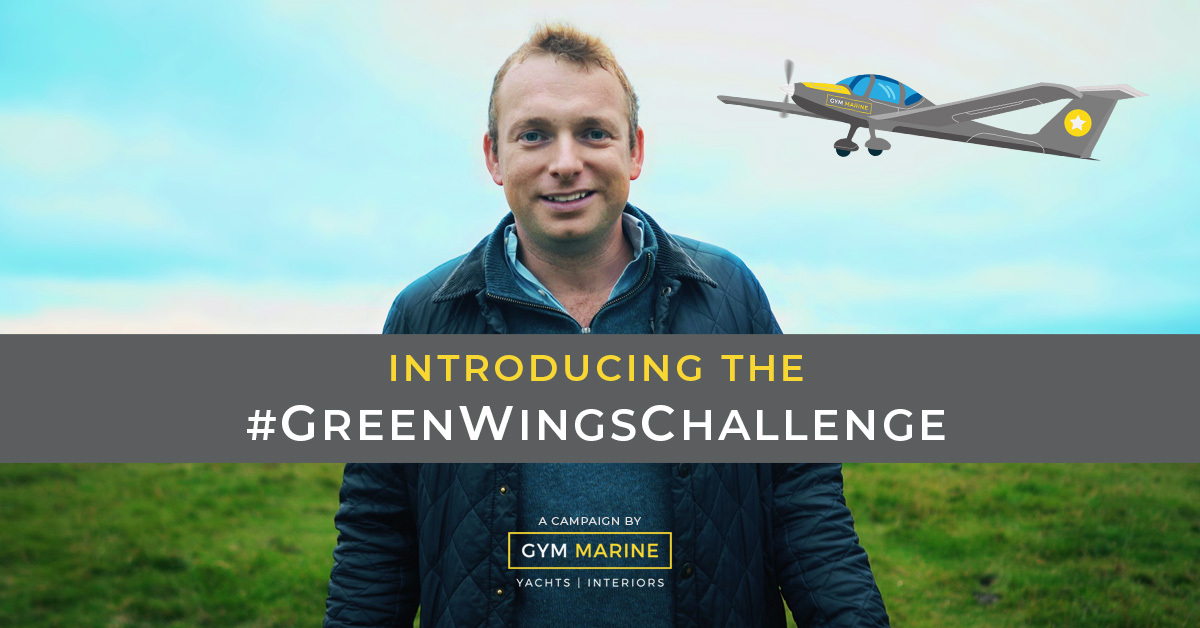 Expanded as a company
As we grow as a business, we are continuously expanding. This year, our team has almost doubled! Earlier in the year, we hired Chris as our Lead Product Designer. As a finalist in Boat International's Young Designer of the Year Award 2020, Chris came with a wealth of knowledge. Since starting, he has been busy designing our latest GM Custom range preparing for its launch in early 2021. As well as helping our clients visualise their interior spaces using CAD and renders.
In November, the second team member added into the mix was our HR and Finance Manager, Gemma. An exciting addition to the team as we are looking forward to have all human resources and financial aspects of the company managed in-house. Our next team member is a completely new experience for us, as we have hired our first ever apprentice! Jasper will be learning the ropes across all departments from logistics and sales to marketing and web development.
Lastly, 2020 has been an extremely busy year for our sales team! With our interior based projects rapidly growing, combined with an unprecedented demand for home gym equipment. As 2021 is looking to be even busier, we are expanding our sales team with a new Head of Sales! Starting on the first day back from the Christmas break, we cannot wait to welcome Luke to the team with his expansive knowledge of the fitness industry.
Developed our bespoke gym equipment range
Originally launched in August 2019, our very own luxury gym equipment range, GM Custom, has come on leaps and bounds. We are continuously designing and manufacturing new products to add to the line, whilst researching and implementing ways to make it the most exclusive range on the market. Our equipment is now featured in the most luxurious of locations including London townhouses, Texas home gyms and superyachts around the world. We have big plans for 2021, but we won't spoil the surprise just yet!
Launched our online shop
To survive this year, businesses had to adapt by moving online due to the restrictions. Whilst we were able to continue with many of our superyacht and interior projects during lockdown, there was a huge customer demand for home gym equipment. When UK lockdown was first announced in March, we were inundated with calls asking for gym equipment. As time went on and gyms remained closed, people began to buy more than the odd kettlebell for their online zoom class. They started to invest in a home gym. Home owners began emptying out the spare bedroom, clearing out garages or even building an outdoor room for a home gym and we found a whole new clientele. They weren't necessarily after the most luxurious equipment, just good quality, robust products that they could rely on.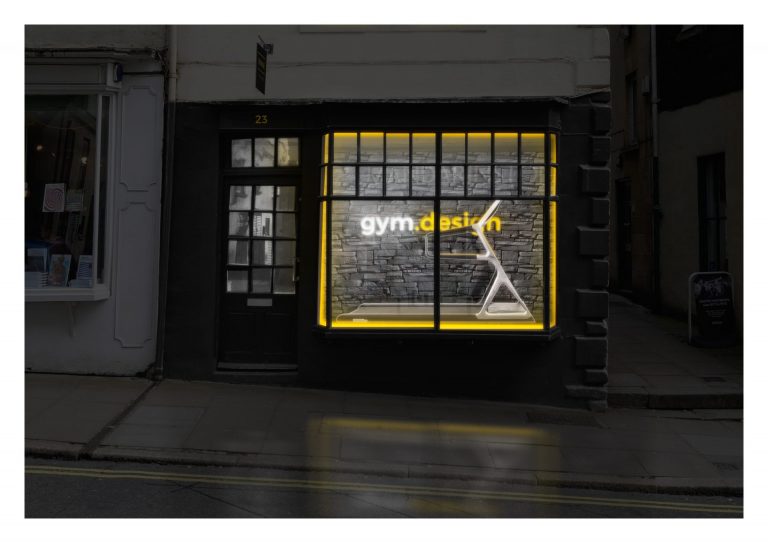 Worked on land and at sea
Amongst the chaos, the service to our clients remained the same and we were involved with a number of incredible projects. A particular highlight was designing and manufacturing our custom benches for a 75m Feadship superyacht. We were even able to deliver the benches in person in the South of England.
For our land-based projects, we expanded our relationships with interior designers, working in exclusive properties across the UK. Homeowners also came directly to us, one of which was our East Sussex project. To be able to work on the project throughout lockdown, the whole design process was done over video calls. Then our team of engineers safely installed the gym over two days in their stunning studio building. This is only a snippet of the extraordinary projects that we have completed this year with many already in the pipeline for 2021!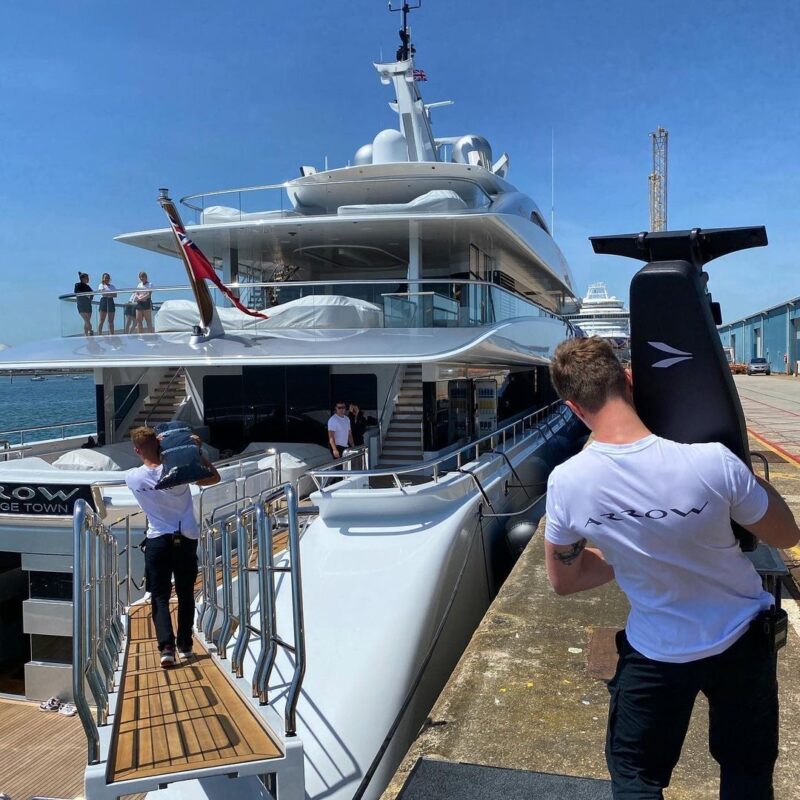 Featured within exciting press releases
A big topic of discussion this year across all media channels has been around all things health and wellbeing. This has been extremely beneficial for us with Gym Marine Yachts & Interiors being featured in a number of exciting press releases. These include the Sunday Telegraph Magazine, The Telegraph, The Sunday Times, The Times LUXX and more! To see a complete 2020 round up of all our online and offline features, head to our press page!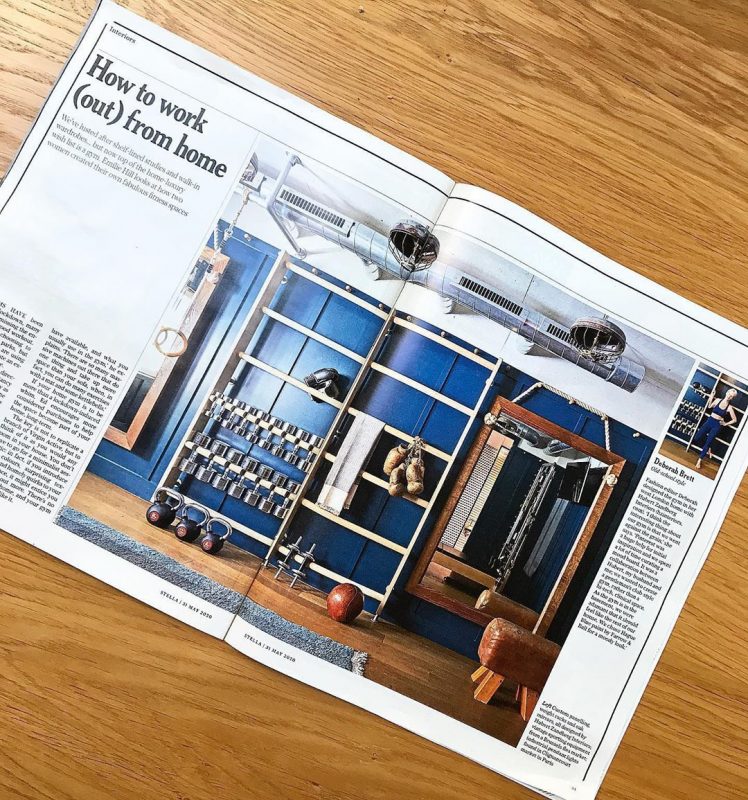 Opened our Amsterdam Office
Now we don't want to mention the B word, as with many businesses it is causing an endless headache. You guessed it, Brexit. As we try to find the silver lining in every cloud, Brexit has led us to expand our bases. Back in January, we opened our new office in Amsterdam. An excellent hub to continue working with our European clients but also well situated near to many yacht companies. Whilst we haven't been able to visit much, we can't wait to start spending more time in the Netherlands!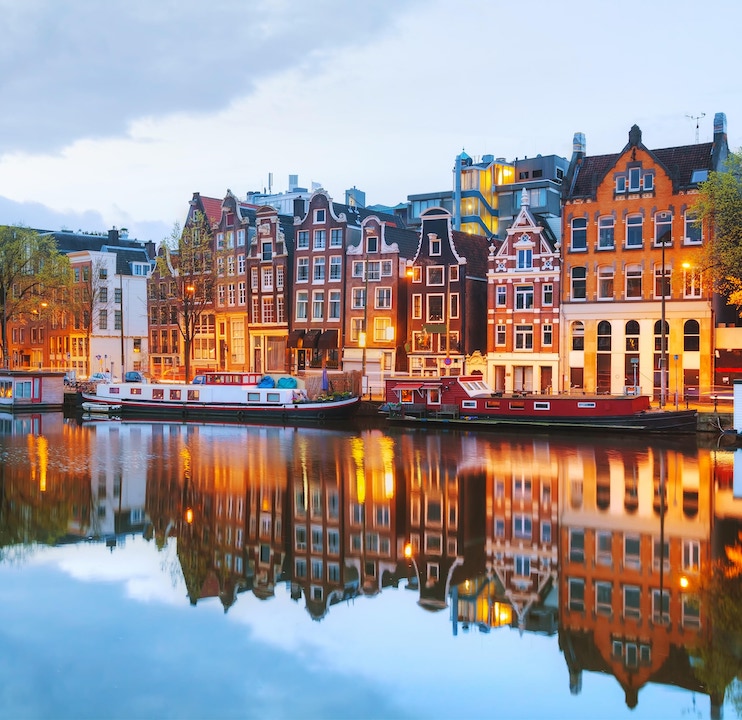 Worked with reputable partners
At Gym Marine Yachts & Interiors, we really value our partnerships with institutes. They allow us to connect and engage with companies within the interior and yachting industry. As well as giving clients the reassurance and confidence to work with a reputable company.
After a successful year engaging with interior designers as a proud Industry Partner, we were thrilled to further enhance our relationship with the British Institute of Interior Design (BIID) as a Platinum Partner. This year we have also become a Partner of the Society of British & International Interior Design (SBID). With the light at the end of the tunnel, we are looking forward to attending conferences, events and networking to meet clients face to face once again!
Another organisation that we have become involved with has been of significant importance this year. She of the Sea aims to see the yachting industry as its best and make it a place of work with complete diversity and inclusion regardless of gender, race, ethnicity or orientation. At Gym Marine Yachts & Interiors, we signed the pledge to show our commitment to work together to build a diverse and inclusive yachting industry.

Exhibited in international trade shows
The team at Gym Marine Yachts & Interiors were preparing for a busy year of shows for 2020. Following our success at METS in 2019 and the BIID's Annual Conference, we couldn't wait to be part of these events again. It was also going to be our first year at the International Interior Design Show Decorex! Whilst the migration to online events was still extremely beneficial from speed networking to Boat International's Virtual BOAT Show, we are looking forward to exhibiting face to face in 2021.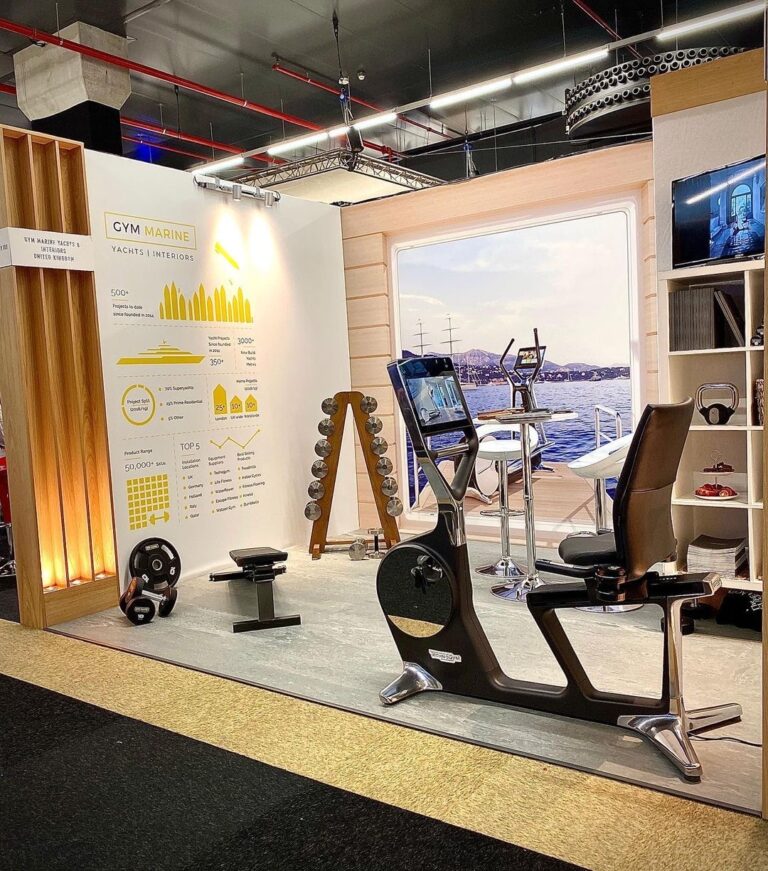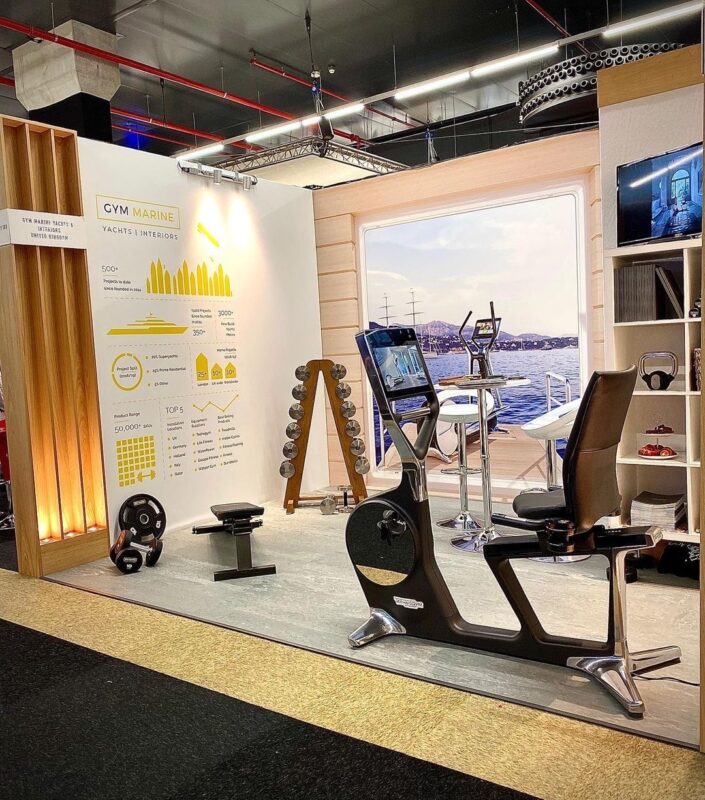 2020 Round UP: What's next?
This year has given us the confidence that despite the uncertainty ahead, Gym Marine Yachts & Interiors has been able to adapt quickly and efficiently. As we grow, take on new challenges and continually strive to offer an unbeatable service, we are excited to compare our 2020 round up to next year's round up!
Featured Image Photo Credit: Tom Van Oossanen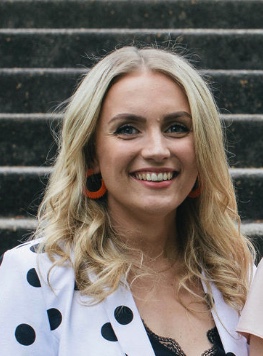 Marketing Executive
Creating exciting content and updating our wide range of products is what I love doing at Gym Marine. It's always great being able to showcase our fantastic projects and engage with customers online. For any marketing related enquires, get in touch!