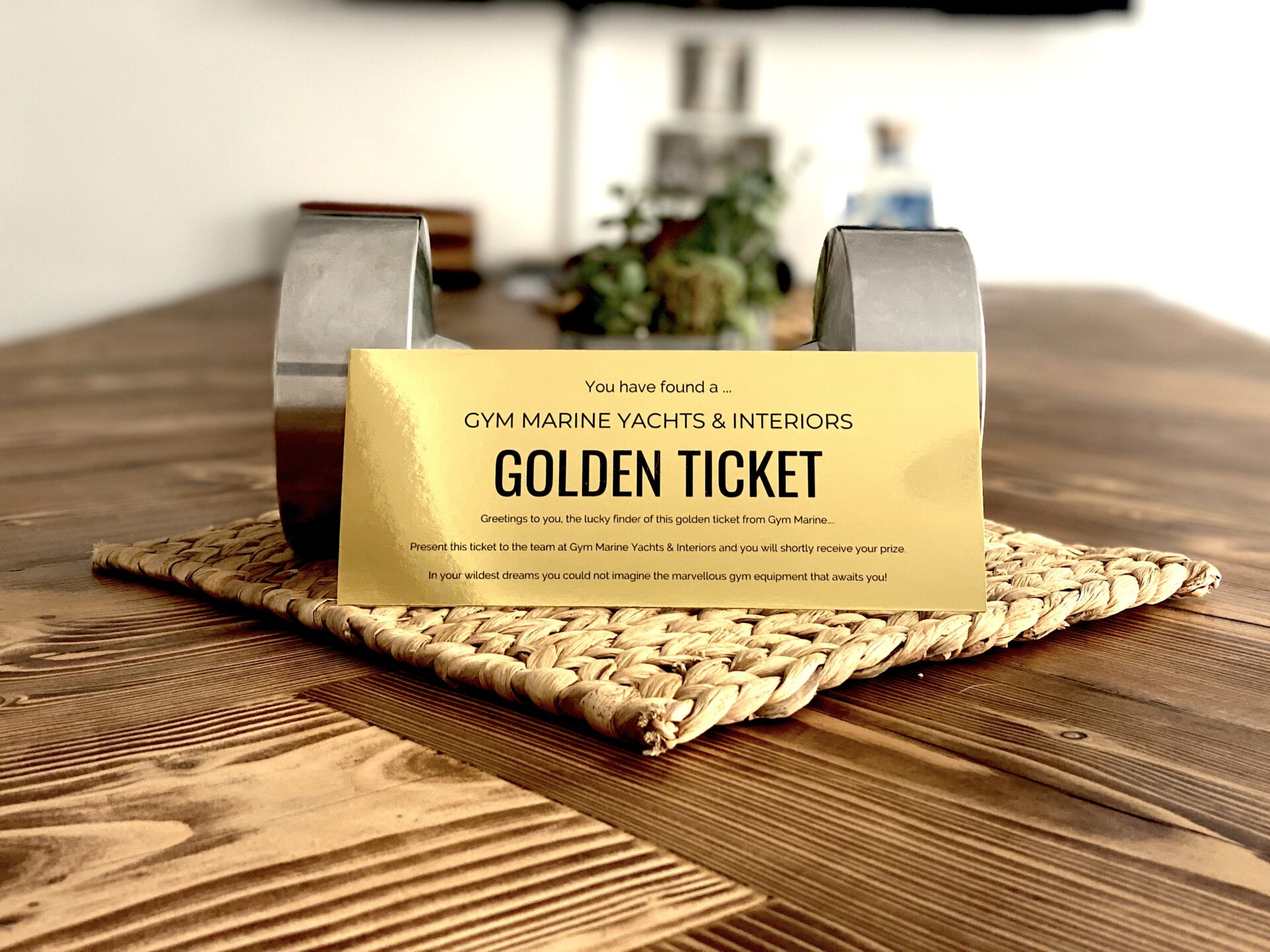 ALL YOU NEED TO DO IS FIND A GOLDEN TICKET
Request a copy of our brochure by completing the form below and you could find a golden ticket hidden within the pages when it lands on your desk!
THERE ARE 3 PRIZES AVAILABLE
Until the 30th November, each brochure sent out could contain one of three lucky tickets to win a luxury piece of gym equipment.
REGISTER HERE TO TRY FOR A GOLDEN TICKET
VIEW COMPETITION RULES
The competition is open to UK interior designers only.
The competition will run from Thursday 10th September – Monday 30th November 2020.
The winner must contact Gym Marine Yachts & Interiors directly to claim their prize.
Multiple employees from the same interior design firm can enter.
Only one entry per person.
VIEW PRIZE DESCRIPTIONS
Hock Skipping Rope – Luxury skipping rope with walnut handles and a natural leather rope

VLUV Sitting Ball – A stylish fabric ball for alternative ergonomic seating.

Stil-Fit Roller – A unique and elegant design, the fascia roller is  made from walnut wood.