It's the most wonderful time of the year, but it can also be the most stressful. Trying to find a unique Christmas present that no one else has thought of can seem somewhat impossible. Therefore, we have created a Christmas fitness present list that would please even the most difficult of recipients!
If they are fitness mad or dread the thought of a workout, we have a Christmas fitness present for everyone.
Polar Ignite Watch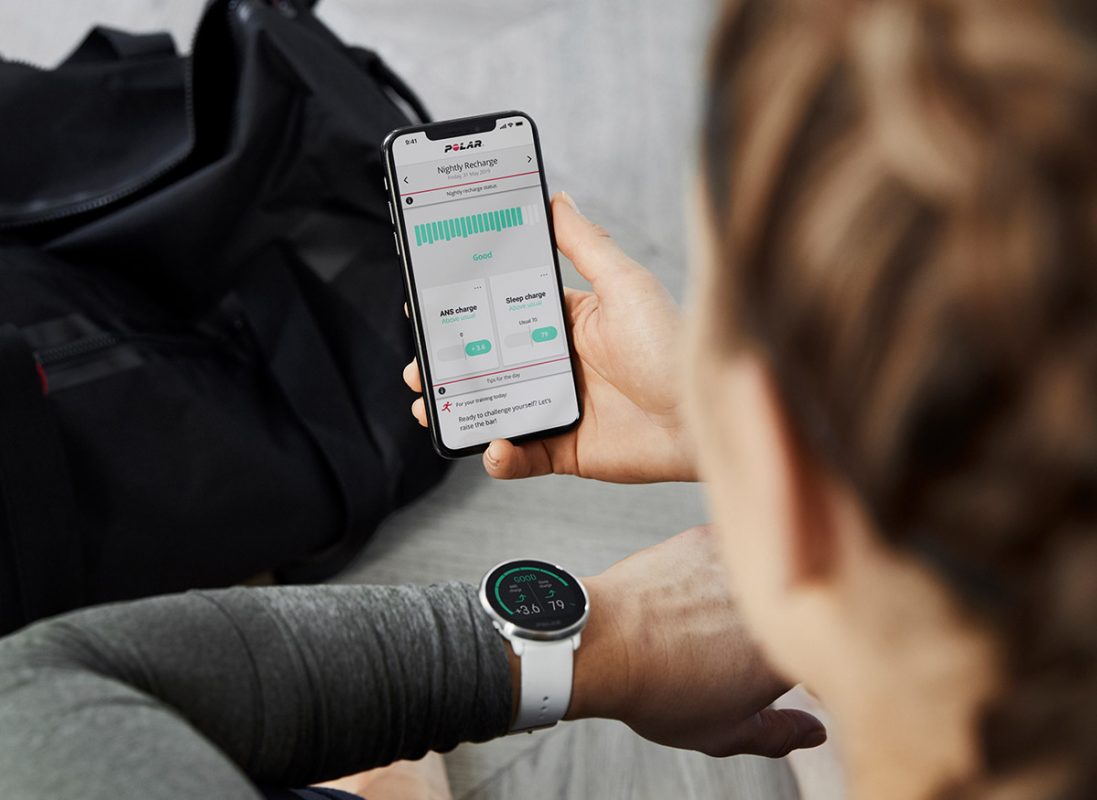 The Polar Ignite is the perfect combination of a beautiful watch and accurate fitness tracker. Beneficial for gym goers or those that prefer outdoor training, running routes can be tracked, distance and speed can be measured and calories and heart rate are recorded. Alternatively, it is also great for first timers or people who are looking to get back into fitness. Training programs can be selected depending on fitness levels and the Polar Ignite will guide users through each session.
In addition to all these brilliant features, it measures sleep and provides breathing exercises. Trust us, when this Christmas fitness present is opened, the rest of their day will be spent with their brand new Polar Ignite!
VLUV STOV Seating Ball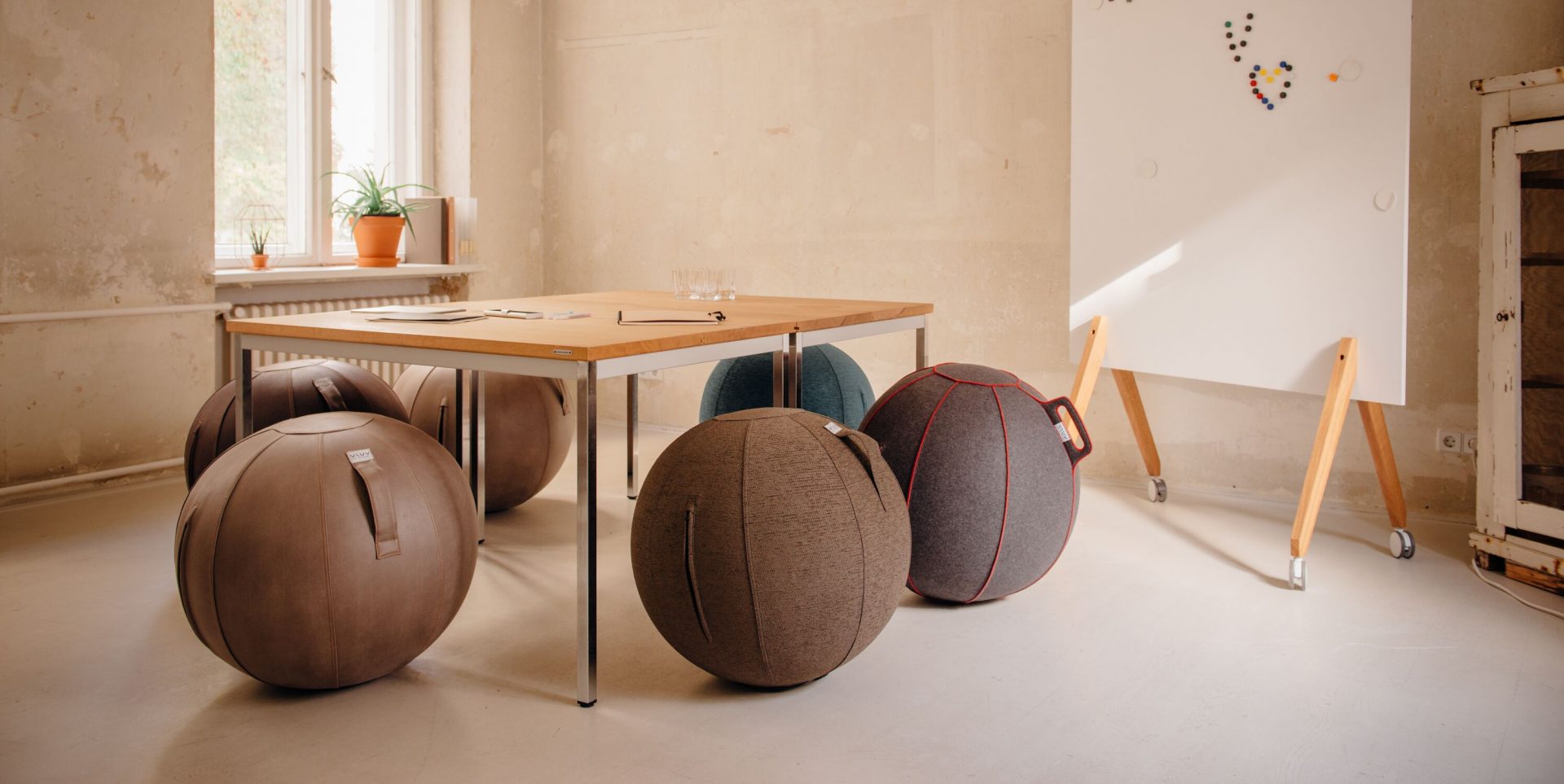 Some may think an exercise ball may not be the most exciting of Christmas fitness presents, but they haven't seen a Hock VLUV Seating Ball. We've chosen one of our favourites to feature on our list: the VLUV STOV. This fabric seating ball comes in 3 different sizes and 6 stunning fabric colours. The fashionable covers make them the perfect feature for any space.
Most importantly, they have various benefits. Seating balls will improve core strength, posture, balance and can burn up to 350 calories a day. So if you're looking for a luxurious yet affordable Christmas fitness present, the VLUV seating ball should be on your list!
Xiaomi M365 Electric Scooter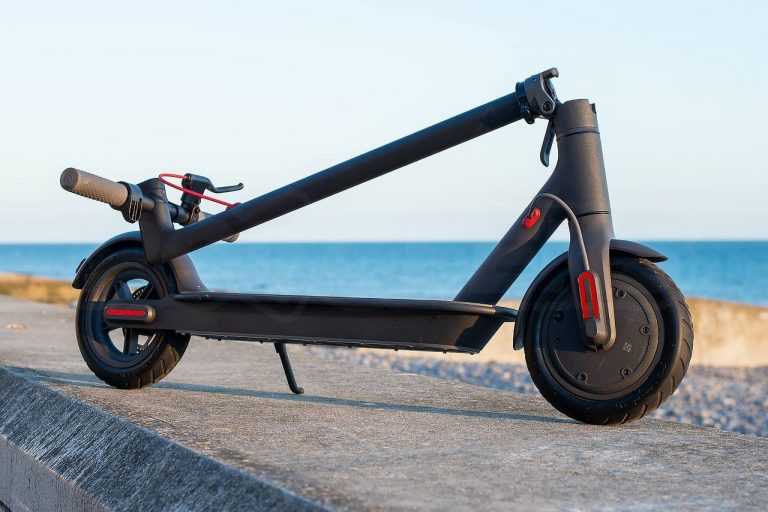 For those that need to get around quickly, conscious about eco-friendly transport or just want to have fun; an Xiaomi M365 Electric Scooter is a dream Christmas fitness present. Built with a long-lasting battery and reinforced rubber tires, you can travel around 30km even on tough terrain. Furthermore, its lightweight, compact design makes it easy to transport and it can even be locked using an app.
The only suggestion we would make is that you charge it up before you wrap it. As we're certain whoever is lucky enough to receive this Christmas present, will want to take it out for a spin!
Technogym Wellness Rack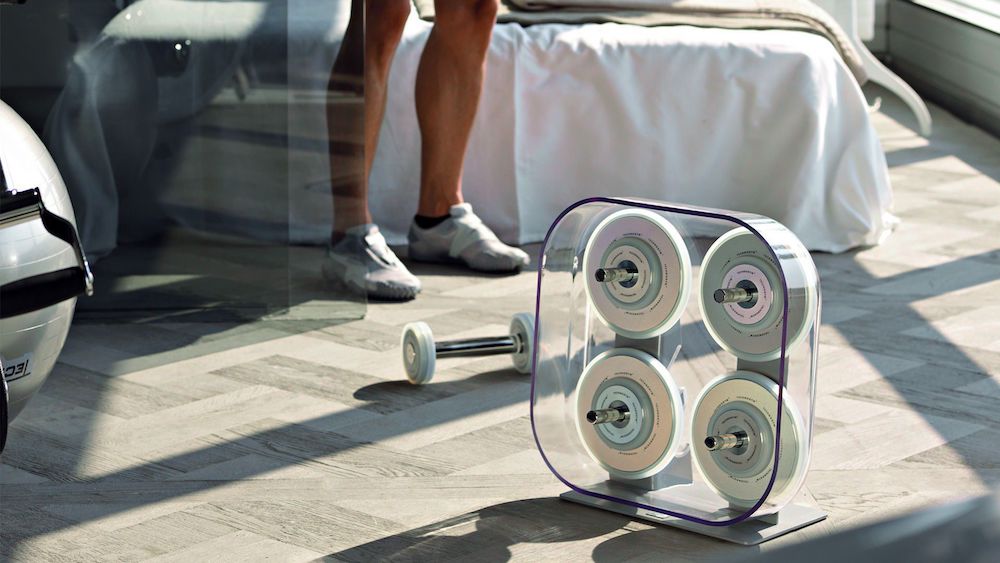 When it comes to weight training, people don't want their home taken over by large bulky dumbbell racks. The Technogym Wellness Rack is the perfect solution with its innovative space-saving design. Featuring two loadable dumbbell handles, weights can easily be changed to alter the intensity.
An ideal Christmas fitness present for those that want to tone their muscles with lighter weights. Although, with 8 x 2kg and 8 x 0.5kg weights, it still offers a challenging workout. You won't need to worry about it clashing with your recipient's interior either, as its modern, simplistic design seamlessly fits in anywhere.
WaterRower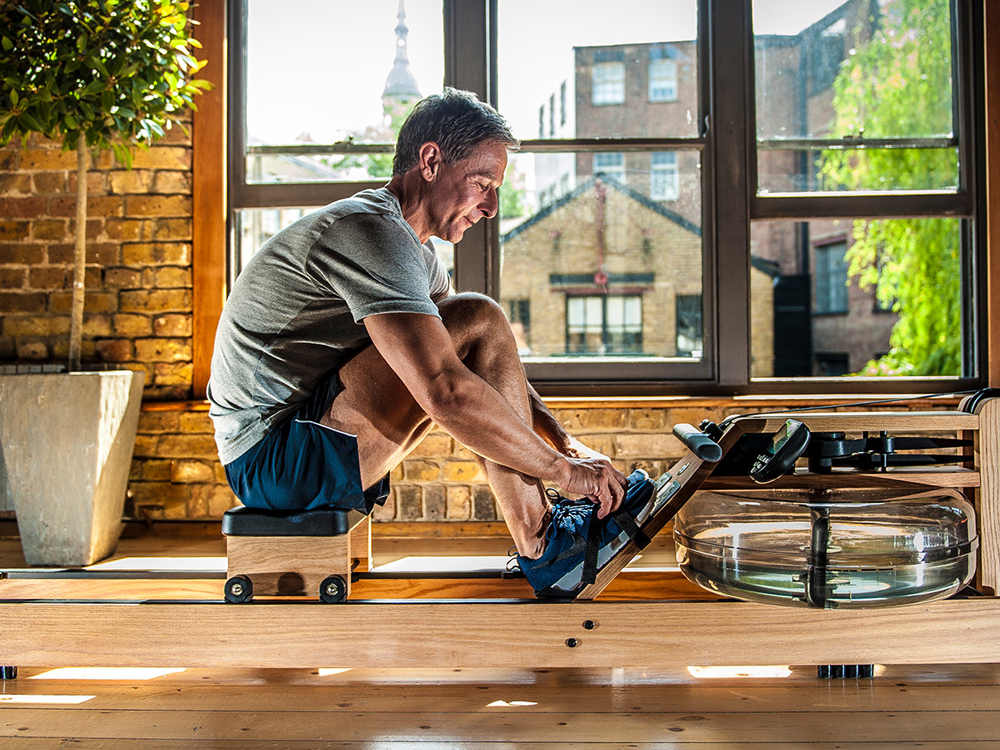 We started receiving Christmas orders for the WaterRower back in early November, which is hardly surprising. This beautifully designed indoor rowing machine is the ideal gift to kickstart exercise goals for the New Year. Offering a low impact cardio workout, it is suitable for all fitness levels, whether it's for older generations or rowing enthusiasts.
What really makes it a desirable Christmas fitness present is its design. Hand crafted with sustainable wood and featuring a soothing WaterFlywheel, it's completely unique. If you're concerned that your gift may take up too much space, you won't need to worry. The WaterRower can be stored upright in-between sessions. Available in a selection of wood colours, browse our website to find the perfect rower for your loved one.
Technogym MyRun Treadmill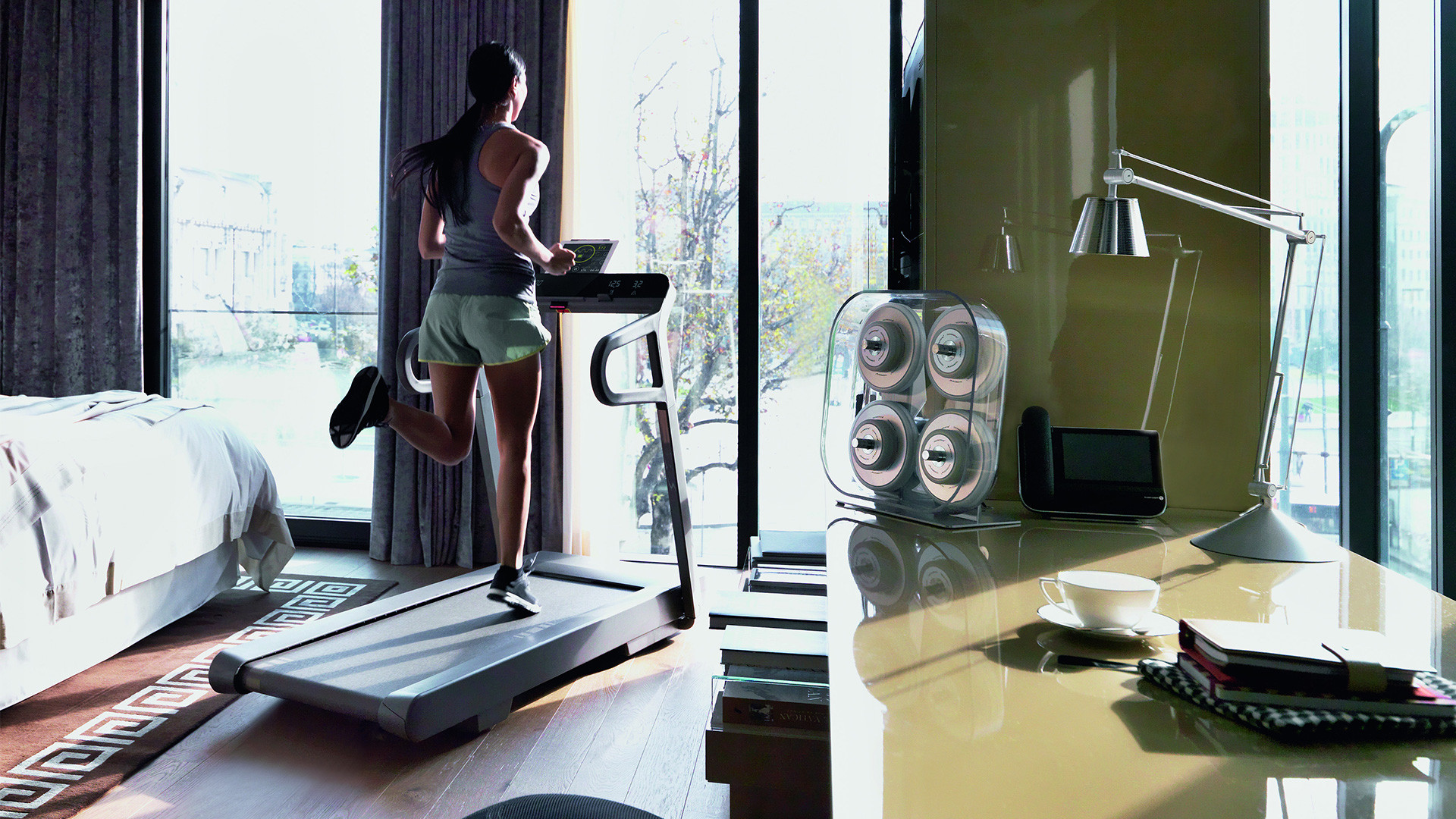 How exciting would it be to wake up on Christmas morning to a brand-new treadmill? Even more exciting if it was the Technogym MyRun Treadmill. The perfect present for those that love cardio or beginners looking to improve their fitness. When using the MyRun app, they can improve their run, select training programmes and even have music selected to match the rhythm of their run.
They won't have to wait long to test out their new treadmill, as it only takes 5 minutes to assemble!
Power Plate DualSphere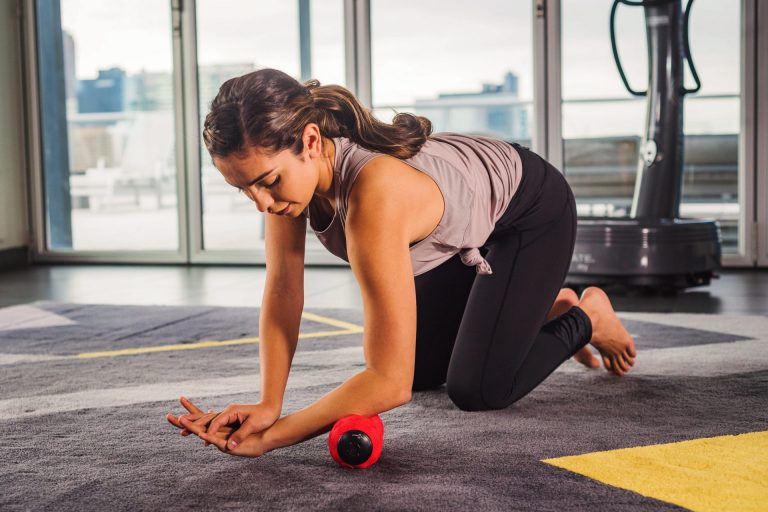 The Power Plate Targeted Vibration collection was only released in late November this year, and they have already been really popular. Assisting with relaxing and rejuvenating muscles, all fitness lovers will appreciate the DualSphere for a pre and post workout massage. The compact, portable design of the DualSphere makes it the perfect gym accessory. Alternatively, if you're looking for a slightly larger Christmas fitness present, check out the full range which includes the Power Plate Pulse that features six different massaging attachments!
Buy your Christmas Fitness Presents before it's too late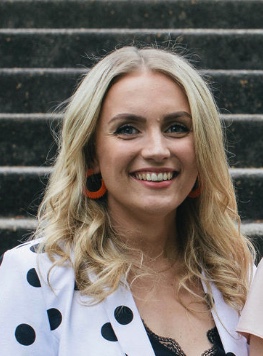 Marketing Executive
Creating exciting content and updating our wide range of products is what I love doing at Gym Marine. It's always great being able to showcase our fantastic projects and engage with customers online. For any marketing related enquires, get in touch!