Manduka are unrivalled in their field, their yoga mats showcase style, sophistication and science. They are pioneers in cultivating environmentally friendly products. Founded by architect turned yogi – Peter Sterios, the quality and performance of these perfectly engineered yoga mats is simply unmatched. Manuka showcase fine detail, fashionable and innovative designs that are built to last. With sustainability ingrained into the company's DNA it is always at the forefront of their process. Their yoga mats promise enduring, natural and renewable materials.
They boast high-performance and luxury products that enhance your practise while offering some nifty features. All their yoga mats (and they offer quite a wide variety) feature ultimate cushioning and joint-protection density. They also offer a secure grip, are lightweight and portable – enjoy sessions across town or around the world.
Manduka offer a plethora of varieties, styles and fitness specific options. Choose their popular PRO and eKO ranges, their beginner mats or heavy-duty fitness mats (still graced with style of course). For a standard mat that promises performance opt for the PRO line, for zero waste mats the eKO range is the one for you.
Combining years worth of expertise their MDK Fit range offers a highly durable construction which supports and cushions and features a closed-cell antimicrobial surface. Use it for yoga, barre and even cross-fit. The Manuka x Yoga range is also designed for multi-use, these durable mats are suitable for the studio, your home or for outdoor surfaces (thanks to their superior density and cushioning). For beginners opt for their 'Live On' range, the lightweight mat protects joints and bones, offers supportive cushioning and is made from 100% recyclable foam.
Browse a few of their most popular ranges on our site including the PRO, the PRO Lite, the eKO, the eKO Lite and the travel sized eKO Super Lite. The PRO line is made from the highest quality PVC on the planet, offering a lifetime guarantee. The eKO mats are designed with natural biodegradable tree rubber, manufactured with zero waste.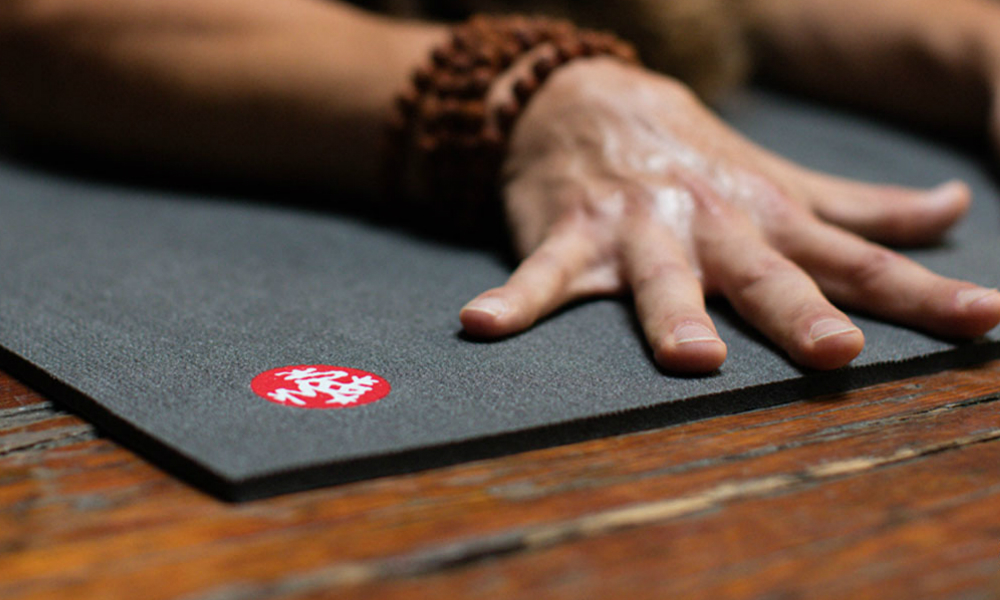 Elevate your practise with the Manduka Pro, this yoga mat is engineered to offer unmatched cushion and density, performance grip and boasts a hygienic closed-cell surface. It is made with an emissions free process, for a guilt free practise.
Offering the perfect balance of performance and portability, this yoga mat gives you the same smart features as the PRO but in a compact package. This range has an array of colours, choose purple, grey and midnight tones to match your fitness space, adding a touch of luxury.
The green warrior; the eKO is designed for comfort and performance. Made from non-harvested tree rubber, this yoga mat provides a natural grip, a sealed-cell surface and contains no harmful materials.
With superior wet grip and a compact design this yoga mat should be your go to portable and planet friendly companion.
The ultimate travel buddy, the Super Lite mat can easily be folded and put into a bag. It can also be used as a protective coating when stacked on top of another mat – ensure quality, style and a bacteria free space!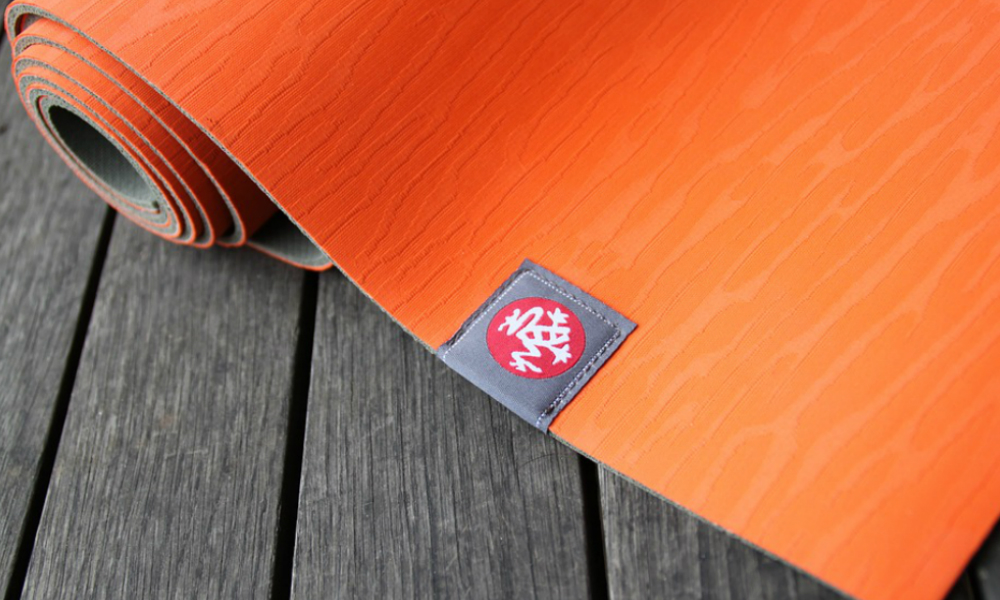 These yoga mats all boast fashionable colours, innovative yet modest patterns including marbled, tie-dye and stripes. With colours such as Sage, Acai and Bondi Blue there's guaranteed to be one you'll love. Their stylish equipment will fit seamlessly into your studio, yacht or home gym.
They also offer an array of yoga props, their cork blocks and planks are both aesthetically pleasing and practical. Coming in three sizes choose one tailored to you. They provide a light feel, a secure grip and are made from sustainable materials. Choose the lean block when travelling, though slimmer than its counterpart it's equally as supportive.
So whether you are looking to curate a style rich fitness space for your home, yacht or studio gym or just want a travel companion that is as effective as it is lightweight then Manduka should be your go to. As well as long-lasting, fashionable and performance enhancing products they have an admirable ethical conscious.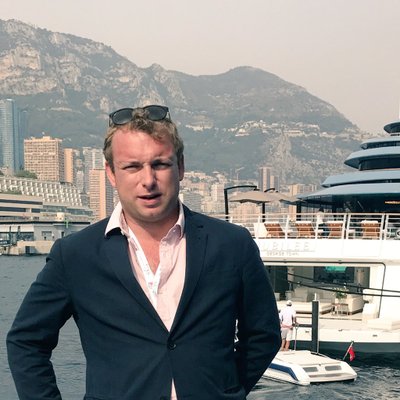 Director & Founder – Gym Marine Yachts & Interiors. 
I began my career onboard superyachts working for some of the world's most discerning clients, finding health & fitness to be a common passion amongst all of them. Starting Gym Marine at 24 has been my proudest achievement yet, and today we are striving to become world leaders in our field.