Back in the 1990s spinning and indoor cycling were starting to become increasingly popular. However, with many claiming that it wasn't a dynamic enough workout it seemed it wouldn't stand the test of time. Fast forward to 2018 and indoor cycling is one of the most in-demand classes on any gym timetable. In fact, it is so popular that huge numbers of studios have been opened solely for cycling. As demand has grown so has the number of different models on the market all offering slightly different USPs.
The RealRyder goes further than most, and if you are a true cycling fanatic you will love this bike.
Why we love it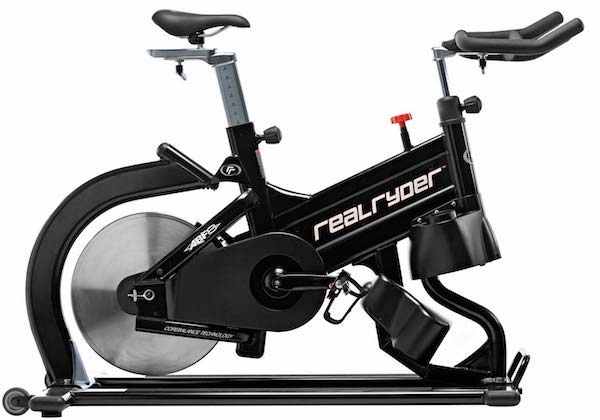 The team at RealRyder spotted a gap in the market among stationary exercise bikes, as most of them have fixed frames. With "Static" bikes the clue is in the name – they do not have the ability to provide a realistic cycling experience or provide the results you would expect from training outside.
The RealRyder Bike has been designed to simulate the movements of a traditional bike allowing riders to turn left and right, lean as though rounding corners and rock back and forth. These movements require intense core engagement and full body balance. Maintaining control of the bike therefore is excellent for a cyclist's functional muscle training and endurance. There is also the added benefit of a much more varied ride, so whilst the burn might be even more intense, the time will whizz by!
If you love outdoor cycling but are looking for a better way to train inside during the winter months perhaps, or you're keen to try something new that will push you to your limits, the RealRyder will provide all that and more.
Watch This…
More Indoor Cycling Bikes
Marketing Manager – Gym Marine Yachts & Interiors.
Marketing for Gym Marine is a total joy. My days are spent investigating new exciting gym equipment, catching up with our manufacturers and constantly finding new ways to reach you, our fantastic customers. If you have any queries or want to talk all things marketing, drop me a line!