Olympic Weight Lifting goes back to ancient Greece and China and was one of the seven sports that made it into the first Olympic Games (held in Athens in 1896). Olympic Weight Lifting is a great way to ensure a well-rounded workout and improve on numerous fitness-based skills. Develop speed, flexibility, coordination and total-body strength. Better yet Olympic lifting recruits the same muscles that are used when sprinting.
The two main types of lifts seen with Olympic lifting are the snatch and clean and jerk. The snatch involves one continuous motion – lifting the barbell overhead. The clean and jerk is made up of two movements, first the barbell is lifted from the floor to your shoulders, next you lift overhead, finishing with straight arms and legs. Both exercises require coordination, flexibility and concentration.
The exercise promises a full-body workout, toning the back, arms, shoulders and is also great for the core and glutes. One of the main benefits is the efficiency of the training – you'll receive a total body workout in a 20-30 minute session and are working all major muscle groups whilst burning fat.
By using a full range of motion and recruiting various muscle fibres, these rapid movements enable your muscles to fully tense and relax in a short amount of time. For this to happen the nervous system needs to fire at a rapid rate, activating the same muscle fibres as when you sprint or jump.
incorporate Olympic weights into your fitness space
When it comes to incorporating olympic weight training equipment into your fitness space, it's easy to assume that they may take up too much space or appear bulky. But we've come up with a few options that are space-saving (such as the Hammer Strength HD Elite Power Rack) and will also add a touch of style to your gym.
Choose from colourful, powerful and compact weights and multi-use machines. Customise your kit, add your own colours, logos and even opt for a range of additional equipment and accessories for a total personalised wellness space.
Products - Add your own touch
This colourful set offers vibrant discs in various different colours; following the international Olympic standard colour code. Ranging from 0.5kg-25kg and giving you red, blue, yellow and green for the varying weights, these plate sets will be a standout feature.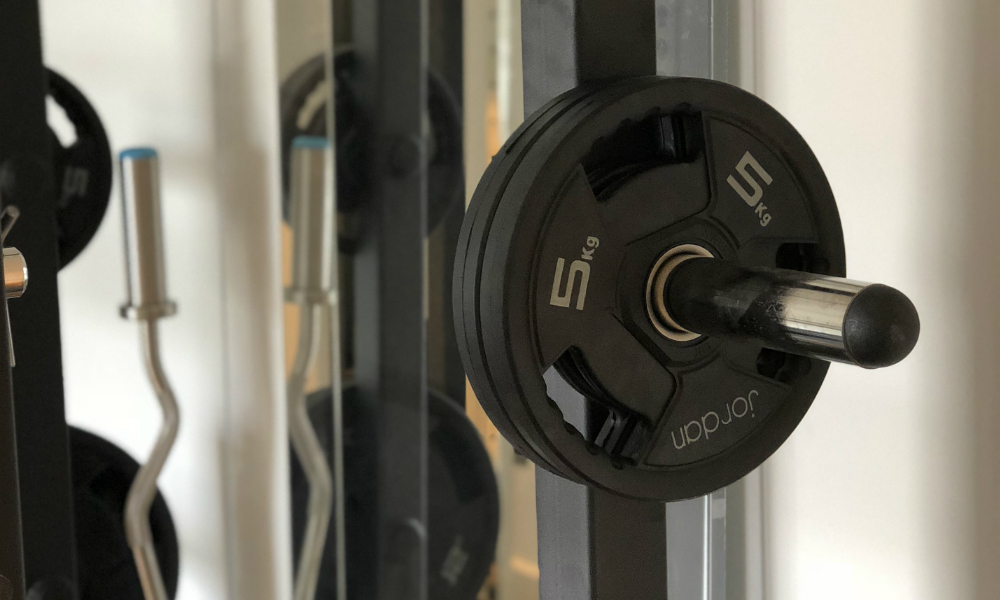 The sleek discs showcase a contemporary twist to a classic design, they feature a premium polyurethane coating, contoured handgrips and you can even add customised branding to make them unique. These durable discs are built to last and are a timeless option.
Offering a sturdy and stylish bar, choose this smart option to complete your set. The Technogym Professional Bar is made from high-quality stainless steel and a long-lasting chrome finish. The Diamond-pattern knurling helps you maintain a solid grip and with 8 needle bearings, pressure to the wrist is reduced.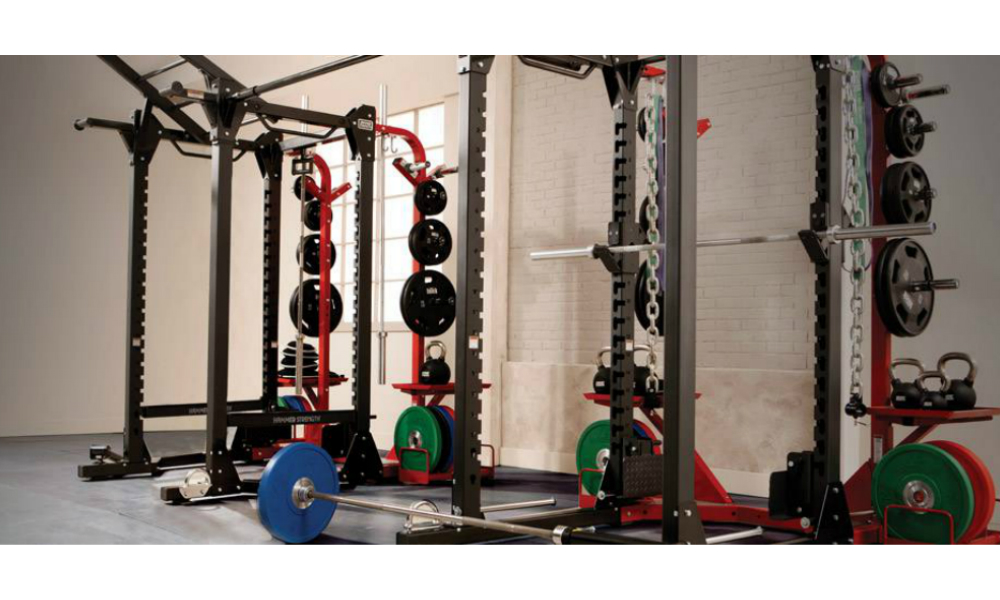 This unique piece of kit allows you to do just about any exercise. It features a power cage for squats and bench presses, offers adjustable pull up handles and an overhead bar.
Design an ultimate gym using just this power rack, add a platform and a range of optional extras. Choose from bases, benches and storage options. Maximise your training space also with accessory storage and a  bumper plate tray.
Customise the frame, storage and upholstery colour options. As well as any custom lettering, branding or logos, for a completely personalised piece.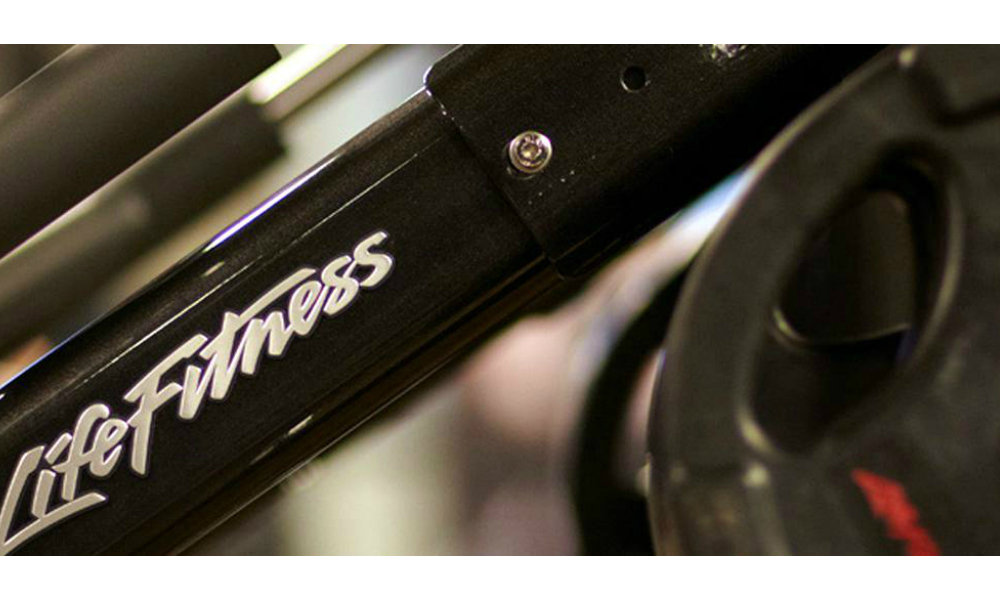 The signature series combine performance with aesthetics. Also boasting a range of frame and upholstery colour options, design your own piece of equipment. Whether you're a black on black kind of person or one for a splash of colour – there's plenty to choose from.
They provide contoured cushions for superior comfort, aluminium collars to protect slipping during use and a moulded protective urethane coating.
The Olympic Military bench also gives added variety with its forward and rear stacking system. Once known as the best measure of pure strength, this piece of equipment tests the strength of your shoulders, triceps and chest. The machine is also great for your abdominals and obliques.
why we love Olympic weight lifting
Olympic Weight Lifting is a great way to build lean muscle, burn fat and get all muscles working, so why not give it a go? When designing your wellness space, you shouldn't shy away from olympic weights, with these products you can maximise space and ensure a well-rounded workout.
With our products you can select from a range of specialised items and can even customise your piece of kit. Choose your favourite colours, match it your space or even design your own logo to add to it.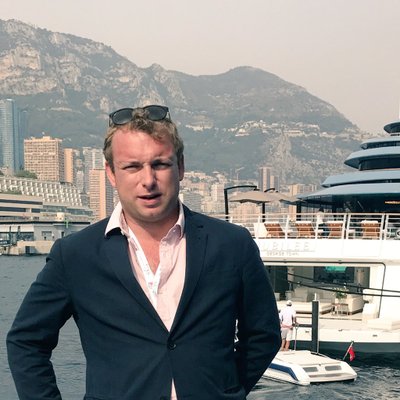 Director & Founder – Gym Marine Yachts & Interiors. 
I began my career onboard superyachts working for some of the world's most discerning clients, finding health & fitness to be a common passion amongst all of them. Starting Gym Marine at 24 has been my proudest achievement yet, and today we are striving to become world leaders in our field.