A gym rack is now one of the most requested pieces of equipment for our gym design projects. Their versatility allows numerous strength training exercises to be performed all within one space. Most importantly, it is an excellent addition to any gym as it supports users lifting heavy weights, exceeding their abilities in a safe and reliable setup.
Every gym is different and all individuals will have particular training goals, so choosing the right rack may seem daunting. As always, Gym Marine Yachts & Interiors are here to help. From serious weightlifters, to the garage gym owners whose space is a premium, we've chosen a selection of gym racks to suit all.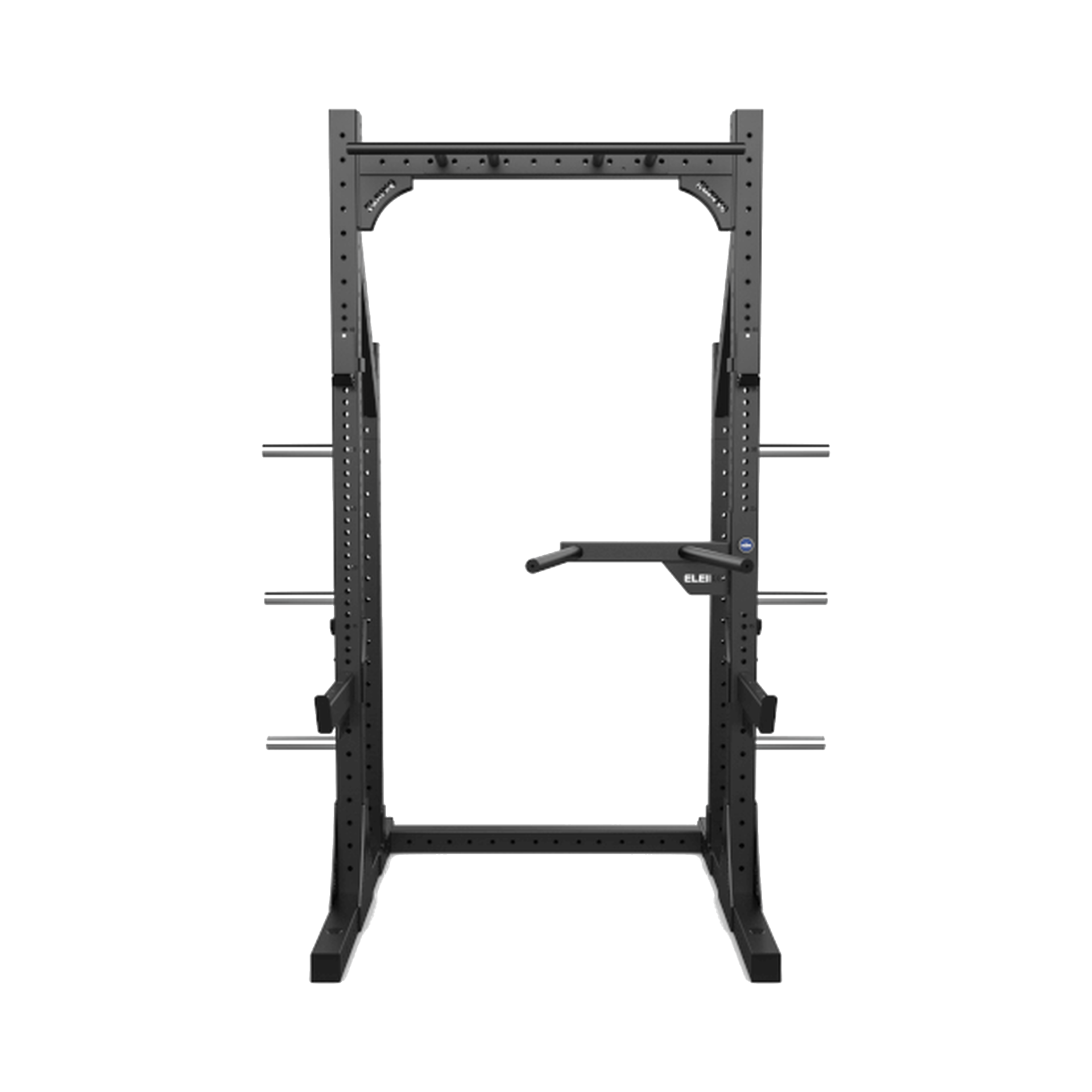 Eleiko strength training equipment is well-known worldwide. Their products can be seen in lifting events and have been part of 5 Olympic and Paralympic Games, certificated by the IWF, part of 40 World Championships and the supplier for IPF and World Para Powerlifting. So, for those that want the elite experience, Eleiko is your gym rack of choice.
The Eleiko XF 80 Power Rack is a multifunctional strength training station. Its design is sleek with a matte black finish that will integrate seamlessly into the interior of any gym. Both striking and sturdy, the strong steel cage ensures users lift in confidence and can withstand the toughest of training.
The beauty of the Eleiko gym rack is that it can be customised with multiple attachments such as a dip station or platform to absorb the shock and sound of weights. Furthermore, additional storage can be included to hold kettlebells and dumbbells.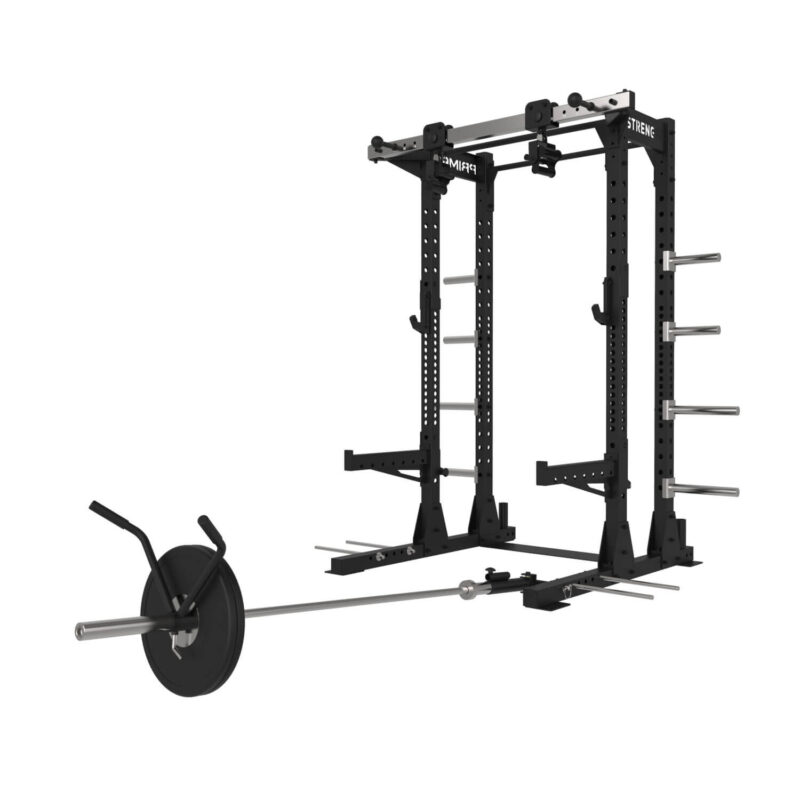 More than squats and lunges, gym rack attachments can maximise the use of a training station. Built with unique features which all comes as a standard with the set, the attachments on the Primal Strength V3.0 Half Rack are impressive.
The accessories allow users to target all major muscle groups. Attached to the base of this gym rack is a landmine row to perform T-Bar Rows, press variations, as well as additional lower body movements.
However, the Chin-Up bar is the true stand out feature with multiple training variations. Use the straight bar for standard pull-ups, the dome attachments to improve grip and the multi-grip handles to perform a range of chin-ups. The handles also turn 360 degrees, have three different thickness grips and an adjustable distance!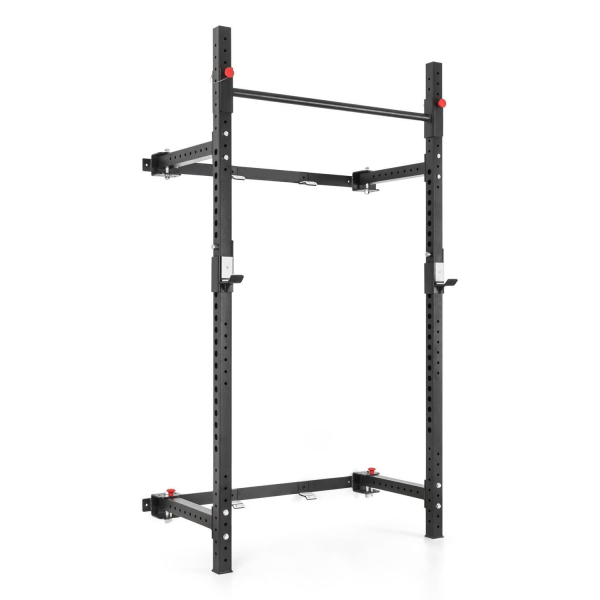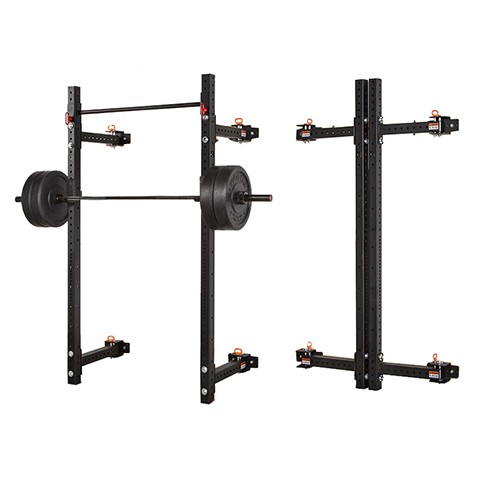 Compact Yet Strong Gym Rack
When floor space is a premium, the idea of a gym rack may seem impossible. For every problem, there is a solution and for this issue, a folding wall gym rack is the answer. This cleverly designed rack creates additional space when the rack is not in use for functional training, stretching and more.
Quick and easy to build, the Gym Gear Warrior Folding Wall Rack only takes 30 seconds to set up. It ensures the surrounding space is maximised with a distance of 62cm from the wall when constructed. Then once it has been folded away, it is only 11cm from the wall!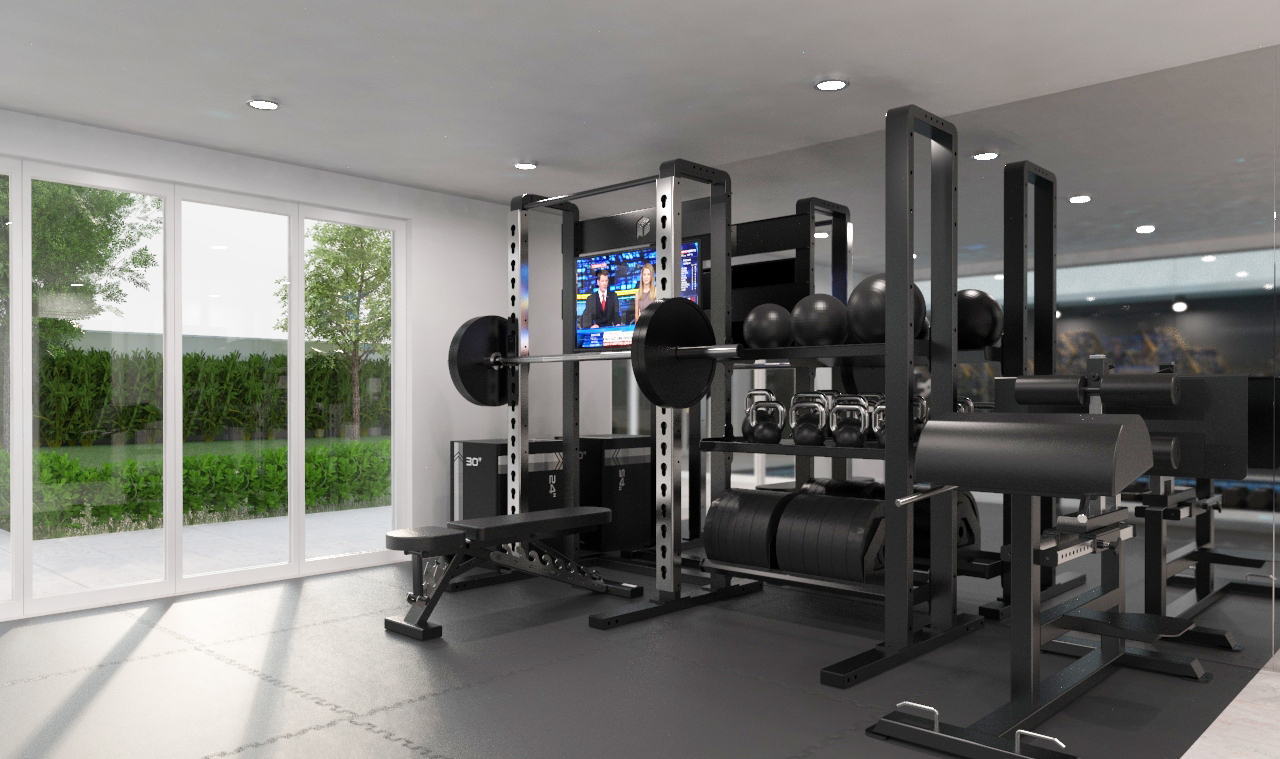 For unusual areas with awkward corners and low ceiling heights, or for those that have extremely specific strength training requirements, a bespoke gym rack is the way to go.
At Gym Marine Yachts & Interiors, our team has years of experience of designing and installing equipment for obscure layouts. We can work with clients to create a gym rack that is made specifically for their gym and tailored to their fitness goals.
When it comes to the design of the gym rack, the options are endless. The colour scheme can match that of the surrounding elements throughout the property, for a truly luxurious finish.
Looking for a gym rack? Speak to our team!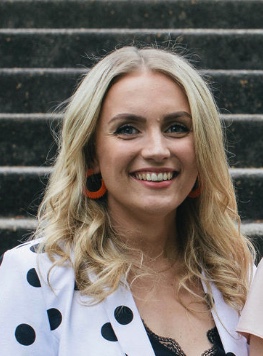 Marketing Executive
Creating exciting content and updating our wide range of products is what I love doing at Gym Marine. It's always great being able to showcase our fantastic projects and engage with customers online. For any marketing related enquires, get in touch!