Technogym Excite Top will give you a diverse workout and keep you working hard
Enjoy a more varied, stimulating and effective cardio workout. Upper body rotary training improves your fitness, muscular strength, endurance and look. Extremely versatile in both design and functionality, Technogym Excite Top is suited for many applications, including sport training and rehabilitation.
Key features of the Technogym Excite Top:
Choose from three different consoles including, TV, advanced LED and Unity 3.0
Ergonomic seat gives great versatility
Rotating handles engage different muscle groups, distributing the load according to your needs and preference
Adjustable hand crank height ensures greater comfort and proper posture, as well as diversified involvement of the different muscle groups
Telescopic arms enable use in all positions and at different heights
Forward and backward resistance gives a more balanced workout and the complete involvement of all shoulder and torso muscles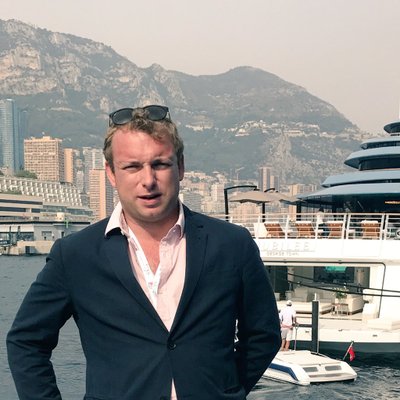 Director & Founder – Gym Marine Yachts & Interiors. 
I began my career onboard superyachts working for some of the world's most discerning clients, finding health & fitness to be a common passion amongst all of them. Starting Gym Marine at 24 has been my proudest achievement yet, and today we are striving to become world leaders in our field.